15 Best Things To Do in Brindisi in 2023
The picturesque city of Brindisi is full of important historical monuments, cultural attractions, tasty food, and fun activities to enjoy. From its ancient churches to its lively nightlife and vibrant harborfront, here are 15 things to do in Brindisi to help you plan your perfect trip.
Last year I spent a few weeks exploring the southeastern Italian province of Puglia and really fell in love with the region. It manages to be both incredibly laidback whilst simultaneously full of interesting things to see and do, and Brindisi is no exception.
Whether you're looking for a relaxing city break or an action-packed adventure, there's something for everyone in this bustling Mediterranean city.
Best Things To Do in Brindisi
Next time you find yourself in this wonderful corner of Europe, be sure to check out some of these top things to do and places to visit in Brindisi:
1. Visit the City's Castles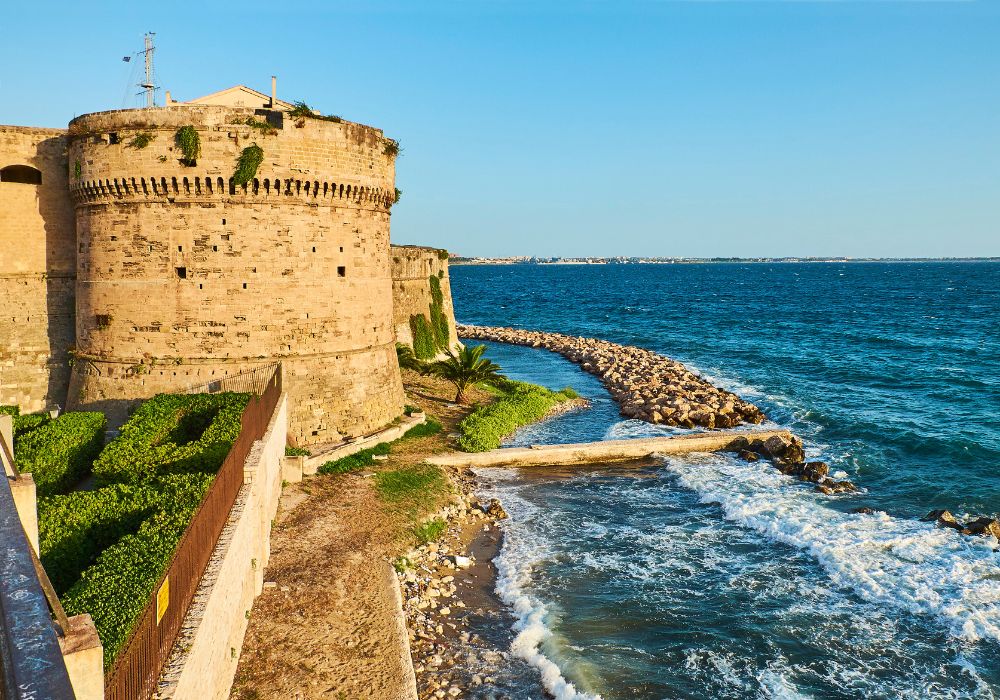 Brindisi is home to several castles that date back to the Middle Ages. The 13th-century Swabian Castle is one of the most impressive sights in the city and is one of the top places to see in Brindisi.
Castello Alfonsino di Brindisi (also known as the Aragonese Castle, or Forte a Mare) lies on a small island called Sant'Andrea and guards the entrance of the city's ancient harbor.
The majority of the original castle was built in the 1500s and it was later reinforced by the Spanish to defend the city against attack by the Venetians and the Turks.
Check out this guided castle tour, which takes you to the Castello Alfonsino as well as the nearby Monument to the Italian Sailor. (Note: the price of this tour doesn't include the €5 entrance fee for the castle, which you need to pay on arrival.)
2. Explore the Old Town (One of the Best Free Things To Do in Brindisi)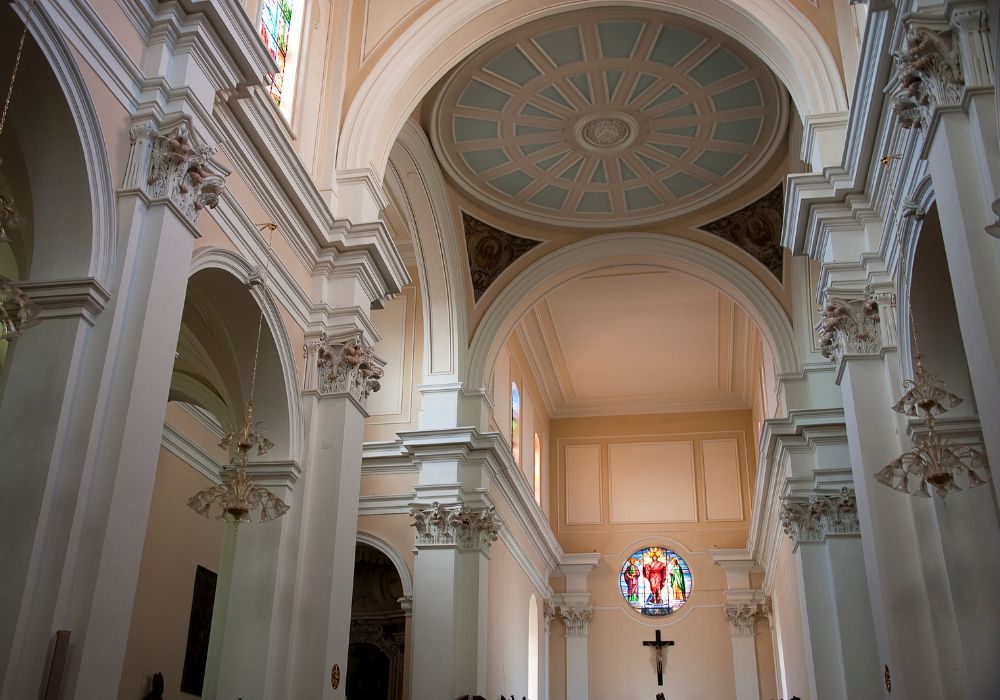 The historic center of Brindisi is perfect for exploring on foot. Here you'll find some of the city's most important sights, such as the Swabian Castle (see above), the Monument to Virgil, the Cathedral of St. John the Baptist, the Church of Saint Mary of the Announcement, and the Piazza della Vittoria.
It's easy to explore the heart of old Brindisi by yourself. However, one of the best ways to learn more about the rich history and culture of this ancient port city is to join a walking tour.
There are a few different tours to choose from, but I recommend booking this private tour of the historic Brindisi, which is led by an extremely knowledgeable local guide, is highly reviewed, and includes all entrance tickets (other than for the Church of San Giovanni).
For those that are less mobile, this historical tour in an electric golf cart is an ideal alternative.
3. Take a Tour of the Ancient Roman Harbor
Brindisi's ancient harbor was built over 2,000 years ago. Over the centuries it served as an important trading post for the Roman Empire and other powers looking to control access to southern Italy and beyond.
The harbor is perhaps best known for its two towering Roman columns, although only one remains standing today. These are located on either side of a grand staircase leading down to the waterfront.
It's not known exactly what these columns were used for, although many historians believe that they marked the end of the Via Appia – a huge road that once connected Brindisi to Rome. Today, you can take a guided tour of the harbor area and learn about its fascinating past.
This two-hour tour takes you first to the port's famous Roman columns, then across to the Piazza Duomo, the Cathedral of St. John the Baptist, the Provincial Archaeological Museum F. Ribezzo, and finishes at the grand Granafei Nervegna Palace.
4. Relax in the Piazza del Popolo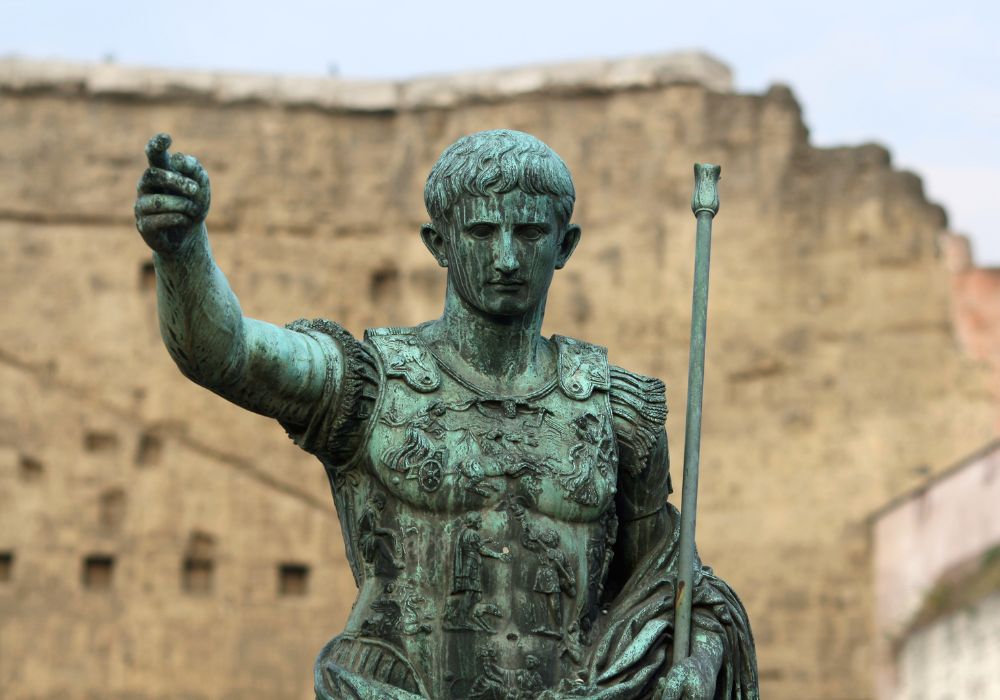 Piazza del Popolo is a small, attractive square in the heart of Brindisi. It's not really a tourist site at all, but has a lovely calm vibe and is a great place to rest for a while after a busy few hours exploring the tourist attractions in Brindisi, Italy.
In the center of the square is a life-size statue of Caesar Augustus, and there are benches under the shade of the trees where you can sit and appreciate some people-watching.
You'll find a few nice shops on the tree-lined streets just off this square too. These sell a range of genuine, (non-touristy), locally-produced goods that could make excellent souvenirs or presents.
5. Take a Stroll Down Corso Roma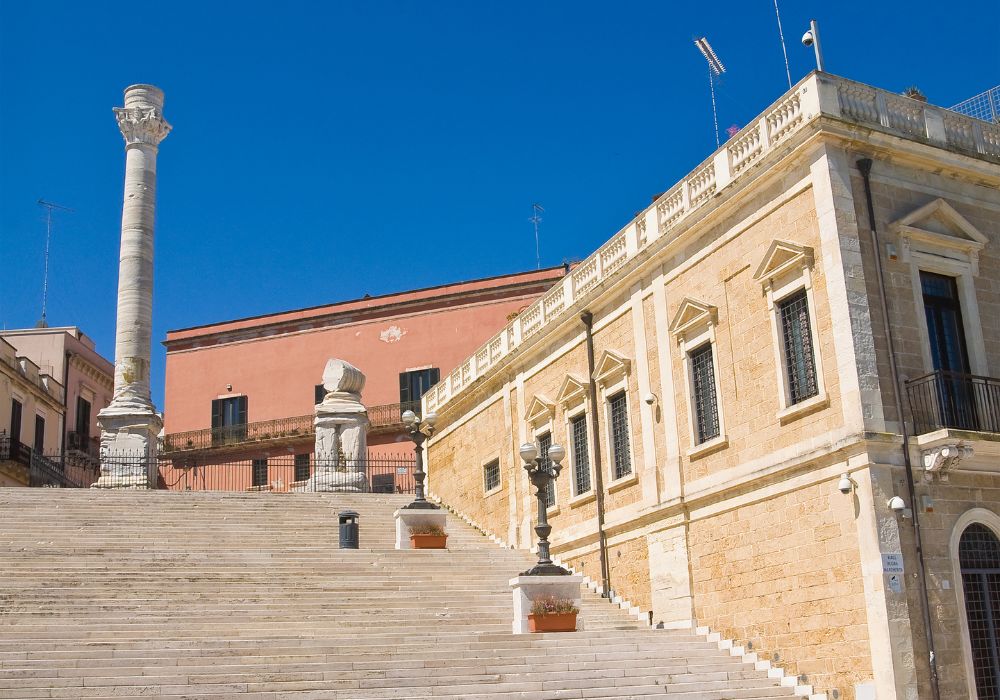 Corso Roma is one of Brindisi's main commercial streets and is lined with a range of shops, cafes, boutiques, and restaurants. It's busy with locals at most times of the day and is a great place for an afternoon stroll.
Keep an eye out for the interesting mix of architecture on display here. Elegant, historical Baroque townhouses sit right alongside a range of modern buildings (some pretty, others not so much), providing an excellent example of the city's blend of old and new.
6. Visit the Provincial Archaeological Museum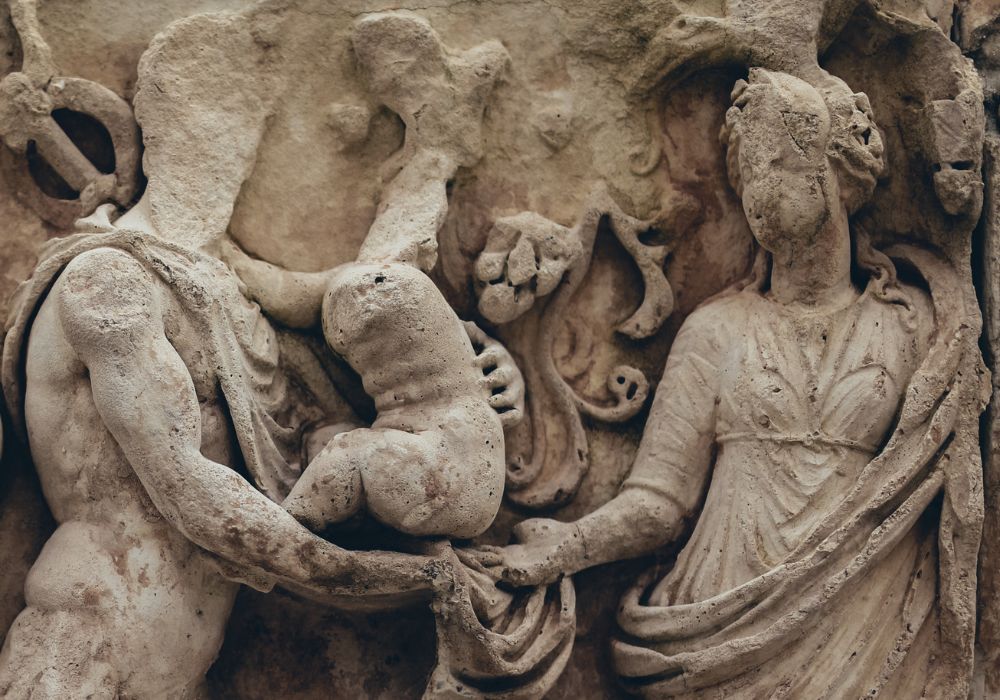 The Museo Archeologico Provinciale di Brindisi is home to some incredible artifacts, including sculptures and other artworks from Greece and Rome that date back as far as 300 BC.
The museum's main focus is the archaeological artifacts from the area around Brindisi, particularly those from Roman times. There are also some interesting pieces from other ancient civilizations such as the Etruscans and Magna Graecia here too.
This museum is a great place to come if you're interested in ancient history and want to learn more about the past of this particular part of Italy. It's well curated and appeals to a wide range of ages, making this one of the best things to do in Brindisi for families.
7. Admire the Church of Santa Maria del Casale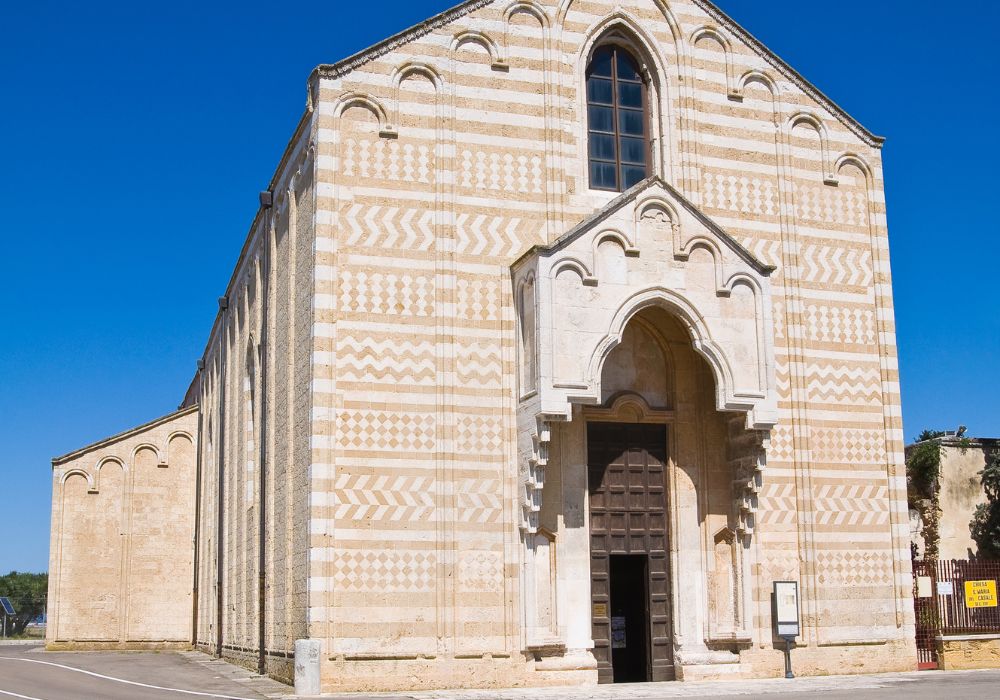 The Chiesa Santa Maria al Casale is one of the city's most famous, and unusual, churches. It's almost 800 years old and has a distinctive patterned exterior which has been recently restored.
Inside, the church contains several beautiful and colorful 14th-century frescoes.
It's located right next to Brindisi airport, just north of the city center. To get there, you can take a bus from the historical center to the airport and then walk for around 5-10 minutes the rest of the way.
8. Take a Day Trip to Ostuni or Lecce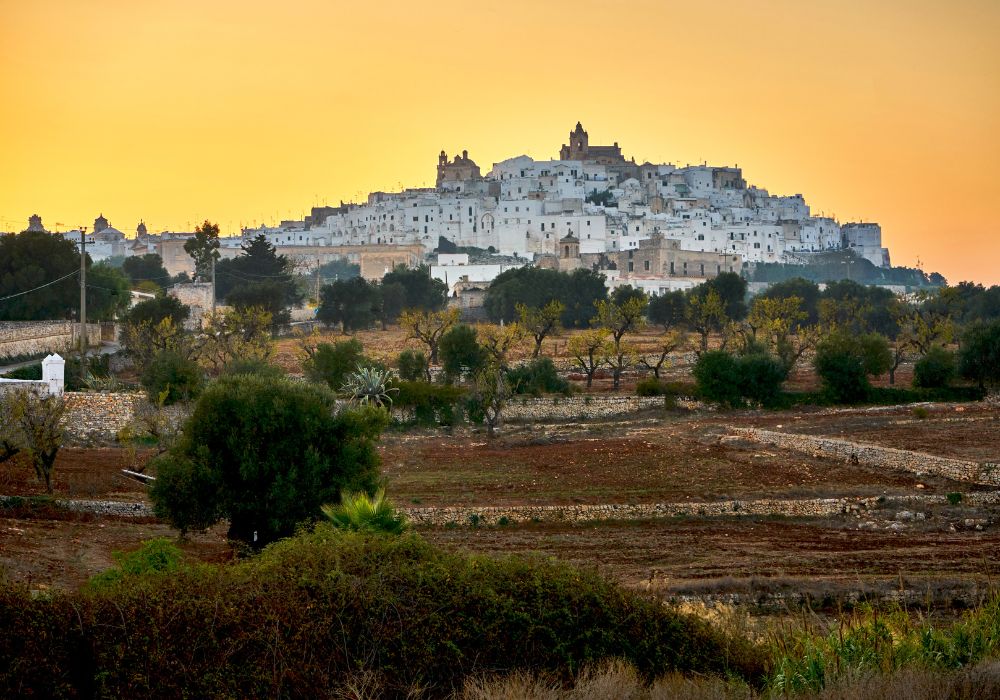 Puglia is full of charming, historical cities and towns, and Ostuni and Lecce are two of my favorites. Both are great places to visit near Brindisi, located fairly close to the city, and visiting either makes for an excellent day trip.
Ostuni is known as "The White City" due to its beautiful white-washed buildings. The historic center is full of narrow streets lined with quaint family-owned restaurants, cafes, and shops.
Here, you can find all sorts of things, from handmade jewelry to local food specialties such as olives and cheese. Check out this half-day tour to Ostuni from Brindisi.
Lecce is also well worth visiting and is home to a stunning collection of ancient Roman ruins and Baroque buildings, including two of Italy's most impressive Baroque churches.
9. Taste Local Delicacies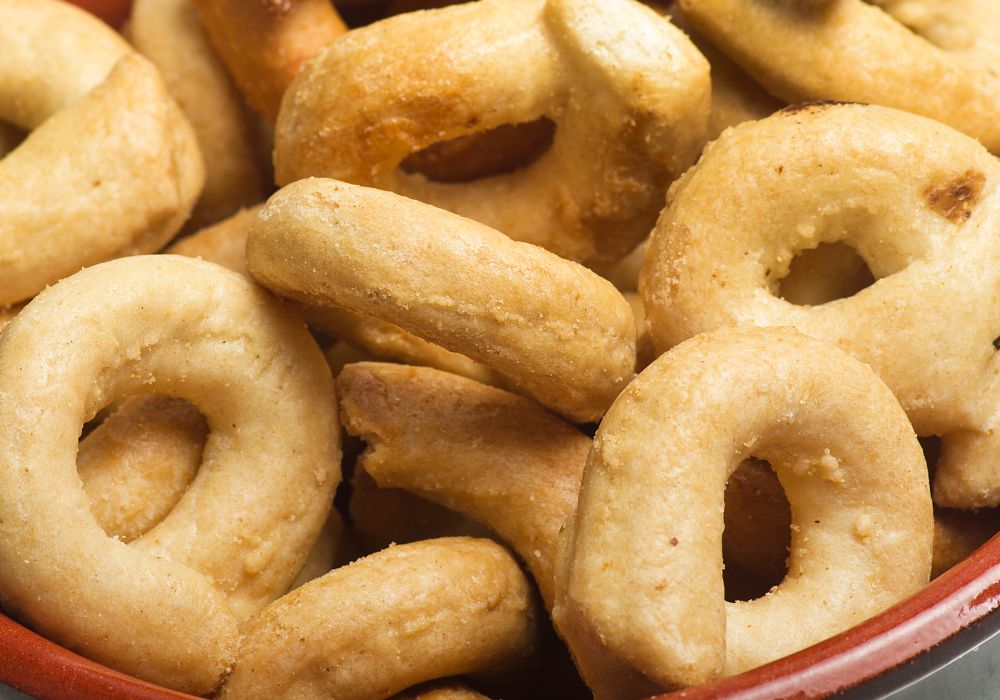 One of the best ways to experience the best of Brindisi's delicious cuisine is to join a food tour. You'll have a chance to try traditional dishes such as focaccia and taralli (an Italian snack that's similar to a pretzel), sample local wines, visit markets and artisanal shops and learn all about the region's unique culinary history.
There are a few different food tours to choose from. This is a great local option that gives you the chance to taste a range of traditional baked goods, sweet treats, cheeses, fresh seasonal fruits and vegetables, as well as a glass of local wine.
10. Take a Private Cooking Class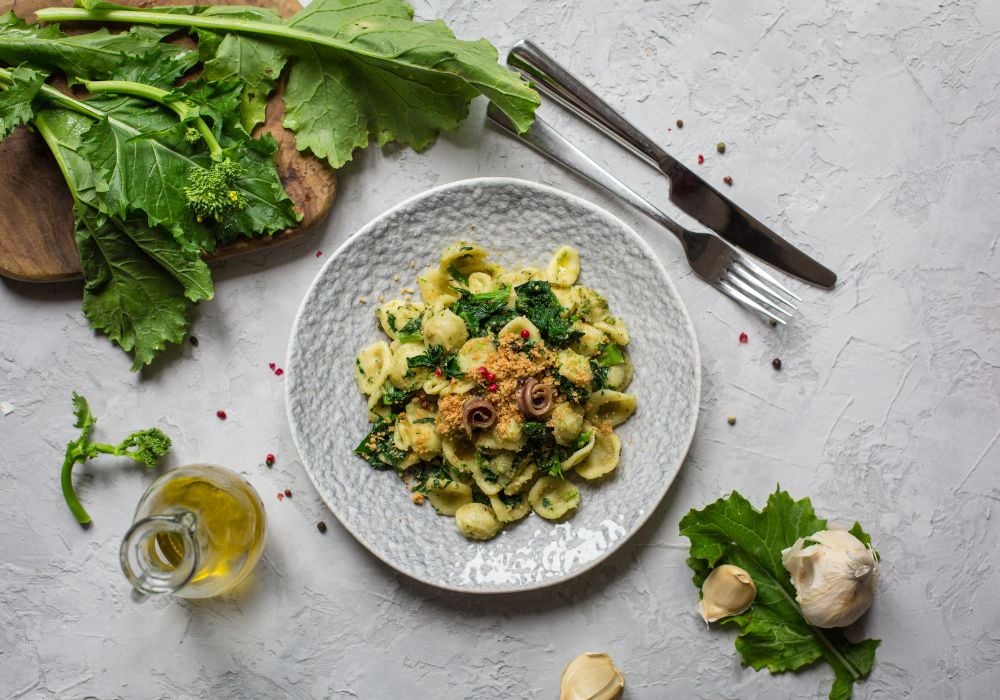 This unique cooking class and immersive experience gives you the opportunity to explore the secrets of authentic southern Italian cuisine in a traditional Puglian home. You'll learn how to make a few classic dishes such as orecchiette pasta, ravioli, and risotto.
Afterward, you'll get to enjoy the fruits of your labor in a cozy atmosphere with a glass or two of local wine. This is one of the most fun things to do in Brindisi for couples and is an excellent choice for foodies looking for an authentic experience.
11. Sip a Coffee at Caffè Olympia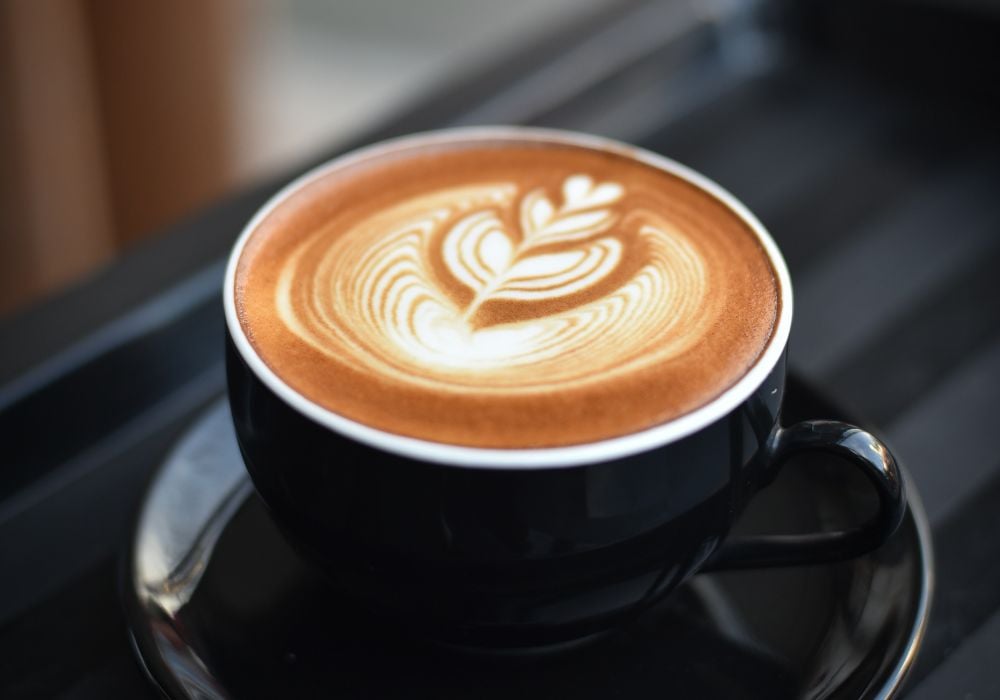 Brindisi has no shortage of great cafes, but one of my favorites is a place called Caffè Olympia. It's located in the heart of the old city and serves delicious espresso.
They have tables and chairs spilling out into the streets and it's a great place to sit and rest for a bit during a long day of sightseeing in Brindisi. They also sell ice cream and a range of sweet and savory snacks, which look fantastic, though I've only tried their coffee.
12. Enjoy a Day at the Beach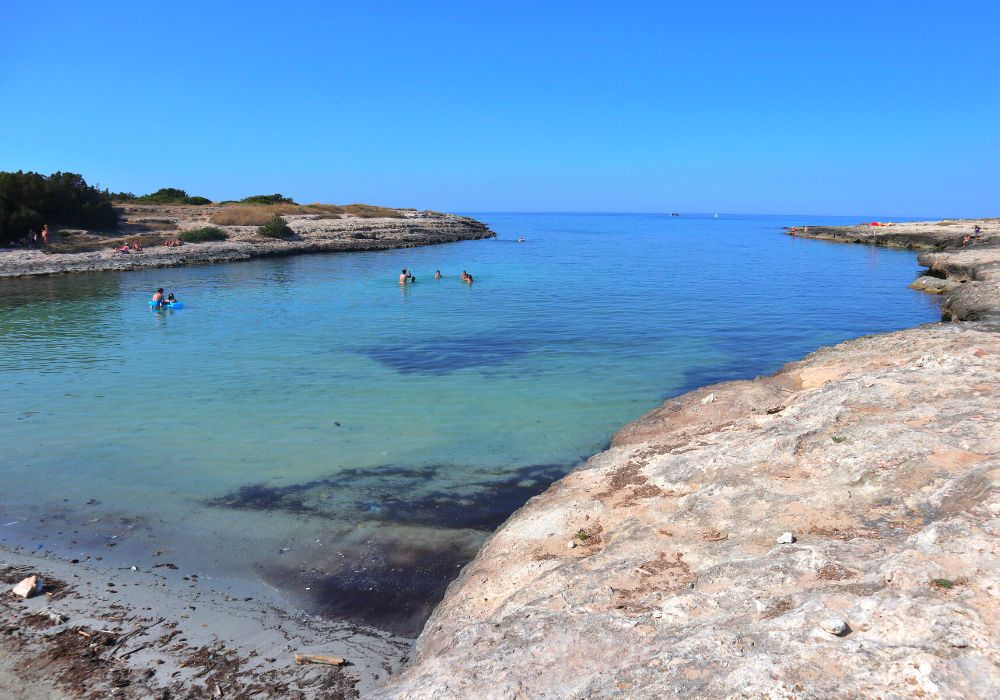 If you're looking for things to do near Brindisi, the city is close to some fantastic beaches. These are perfect for spending an afternoon relaxing or swimming in the warm, calm waters of the Adriatic Sea.
One of my favorites is Spiaggia di Torre Pozzelle, which is quite wild and doesn't have many facilities. If you have your own car, this beach is only about 25 minutes away from Brindisi.
If you'd prefer something a little closer to the city, Lido Cala Materdomini is located near the airport and is accessible by bus (or taxi) from the center of Brindisi.
13. Have Drinks at Spirito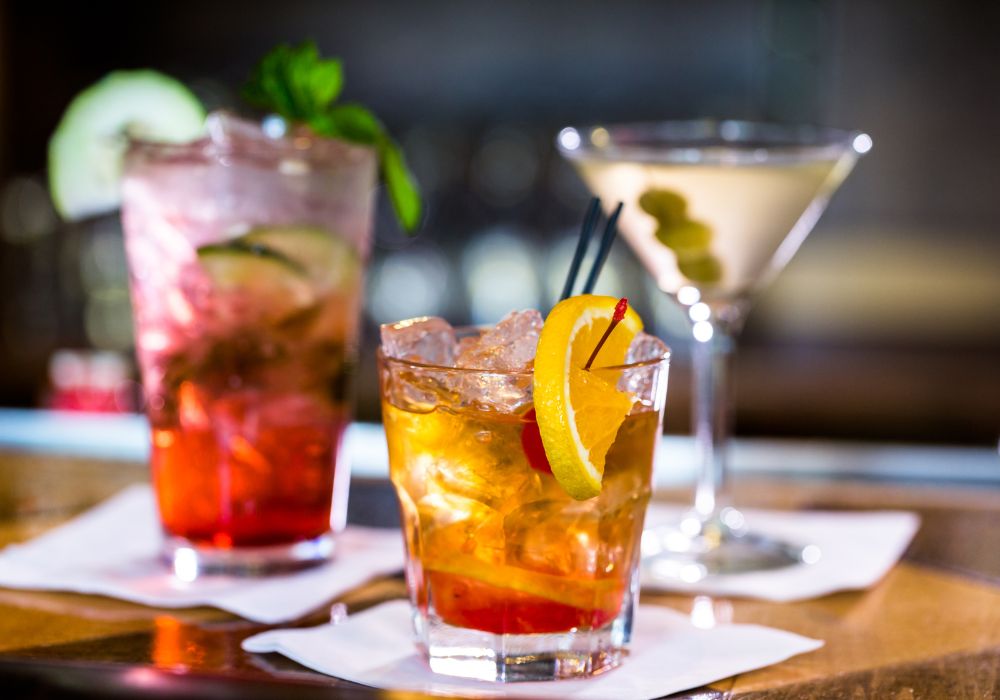 For really excellent cocktails and a buzzing atmosphere, I recommend checking out Spirito. It's one of the best bars I visited in Puglia (and easily as good as some of the top bars in Rome), and the bartenders are very knowledgeable and super friendly.
I was really blown away by how good the drinks are here. As well as the classics, they offer a range of inventive cocktails inspired by the flavors and aromas of Puglia (think fennel, artichoke, and chili).
It's open until late every day except Monday, and coming here is definitely one of the best things to do in Brindisi at night. I strongly advise adding a stop here to your Italian itinerary.
14. Sample Top Quality Olive Oil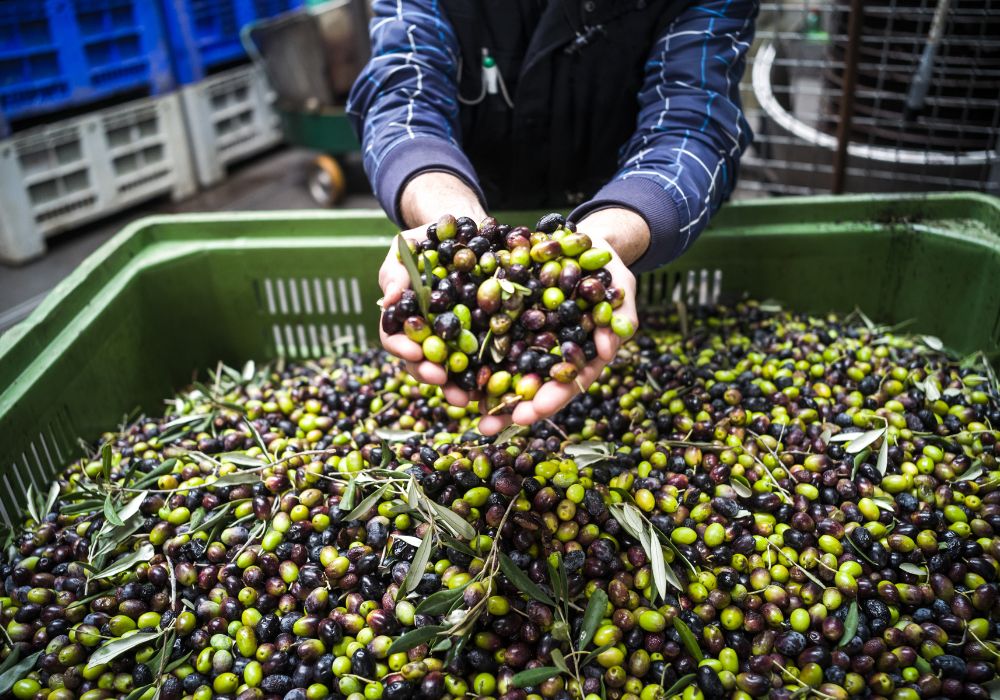 Puglia is famous for producing some of the finest quality olive oil in Italy. It's delicious and is used liberally in most local dishes.
There are many places where you can taste and buy top-quality Puglian olive oil in and around Brindisi. In the city, head to Azienda Agricola Liberace which is located just west of the historical center.
If you're happy to travel a little further, Cantasole is a family-owned masseria (olive farm) a few kilometers out of town, easily reachable by taxi. Their oil is incredible (buy a bottle to take home!) and they're happy to organize tours and tastings in their gorgeous olive grove.
15. Buy Fresh Local Seafood
If you're staying in a self-catering apartment or villa (or at least somewhere with a BBQ), it's well worth making a trip to Mare Blu Pescheria where you can buy some of the freshest, highest-quality fish and seafood in the city. Come at 8 am when it opens for the best selection.
They also sell a range of cooked seafood platters for you to take away. I highly recommend trying their delicious fritto misto (mixed fried seafood) too, which makes an excellent lunch on the go. It's so tasty!
Quick Travel Itineraries For Brindisi
Here are a few suggested itineraries to help you decide what to see and do in Brindisi:
1 Day in Brindisi Itinerary
You can see most of the main places to visit in Brindisi in a day, but you'll have to be fairly organized.
Begin your day exploring the city's historical center and waterfront. Don't miss a visit to the majestic Castello Alfonsino di Brindisi and the Swabian castle. Next, take a stroll down Corso Roma before resting for a while in the Piazza del Popolo.
In the afternoon, visit the archaeological museum, then take a private cooking class. Finish the day with drinks at Spirito.
2-3 Days in Brindisi Itinerary
Spend the first day as above.
On day two, head over to the Church of Santa Maria del Casale to admire its patterned architecture and amazing frescoes. Then, make your way to a masseria (olive farm) where you can take a tour, sample, and buy some top-quality olive oil. Head back to the waterfront to enjoy the sunset.
If you have a third day to fill, take a trip to Ostuni or Lecce, which are both beautiful and well worth visiting.
1 Week in Brindisi Itinerary
If you have a week in Brindisi, you can easily do all of the activities in this post and still have time to spare. I'm a big fan of slow travel, and I really love not having to rush when I'm exploring a new place.
I recommend taking your time with each sight and activity to get the most out of your time in Brindisi. Spend a full day exploring the historical sights, another full day at the beach, and take day trips to both Lecce and Ostuni.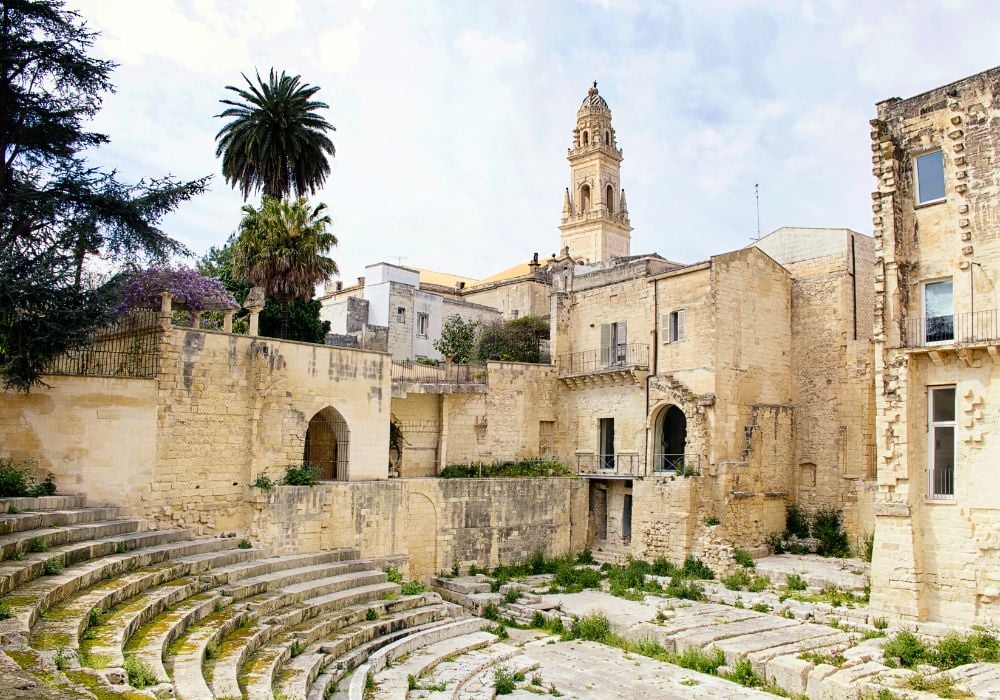 With the remaining three days, you can visit the churches, spend a good amount of time at the archaeological museum, take a cooking class, and feast on street food. You're sure to have an amazing week!
Where to Stay in Brindisi
Here are the two main neighborhoods that I'd recommend staying in Brindisi:
Centro Storico – Best for First-time Visitors
Most visitors choose to stay in the historical center of the city, and for good reason. You'll be within easy walking distance of virtually all of the main sights and places to visit in Brindisi. Check out this amazing apartment in the heart of the ancient city.
Materdomini – Best for Harbor Views (and Access to the Beach)
The other area you might want to consider staying in is Materdomini; near the entrance of the ancient harbor and just across the water from the Castello Alfonsino. From here, it's also only a short distance to the beaches just north of the city. This is an excellent B&B in Materdomini.
Best Restaurants in Brindisi
There are many great restaurants in Brindisi catering to every budget. Here are a few of my recommendations:
Ristorante Secca 48
Ristorante Secca 48 is a classic Puglian restaurant that serves a range of tasty local specialties. They have a large outdoor terrace with a fantastic ambiance, the service is friendly and attentive, and the wine is very reasonably priced.
Arabella Fish Restaurant
If you're looking for fresh fish and seafood, head to Arabella. Everything here is superb; the prices are fair, and the food is excellent. Try the seafood linguini – it's delicious.
Hanami
There are a few decent sushi restaurants in Brindisi, but Hanami is my favorite. The decor is simple and beautiful, the sushi is amazing, and they also offer a range of tasty pan-Asian and Asian fusion dishes.
Getting To Brindisi
Brindisi has an international airport with flights from a number of cities throughout Europe. Visitors from further afield may have to travel via either Rome or Milan. From the airport, you can either take a taxi (they have Uber) or a local bus into town, which takes 15-20 minutes.
If you're traveling from another city in Italy, you can take the train to Brindisi. If you're coming from outside of Puglia, you may need to change trains in Bari, which is about an hour away from Brindisi.
You can also reach Brindisi by boat, with regular sailings from both Greece and Albania. The ferry takes about 10 hours and is a really exciting way to arrive.
Once you get to Brindisi, most destinations in the city are within walking distance. For longer journeys, you can either take a local bus, an Uber, or hail a regular cab (though I tend to go with Uber as it's usually cheaper).
Top Things To Do in Brindisi: FAQs
Here are some answers to commonly asked questions about visiting Brindisi:
What is Brindisi known for?
Brindisi is especially known for its waterfront and ancient harbor, dotted with Roman ruins and medieval castles. Being a port city, Brindisi is also known for its beautiful, fresh seafood.
When is the best time to visit Brindisi?
The best time to visit Brindisi is during the summer months, from May to September. The peak season runs from June to August and sees the city come alive with festivals and outdoor activities, although this is also when the city is busiest.
My favorite time to visit is either in May or September when it's warm and sunny but not too crowded.
Is Brindisi worth visiting?
Brindisi is definitely worth visiting, especially if you're looking for a slightly more off-the-beaten-path destination in Puglia. There are lots of things to see in Brindisi, Italy, and the city is home to a great mix of historical sites, cultural attractions, and outdoor activities.
How many days should I spend in Brindisi?
You can see most of the main Brindisi attractions in one day. However, I'd recommend spending at least 2-3 days here to allow you to get a better sense of the city and to make your trip more relaxed and enjoyable. There's enough to do in Brindisi to keep you busy for at least a few days.
Is Brindisi safe?
Overall, Brindisi is a fairly safe place to visit. However, as with many cities, it does experience a certain amount of petty crime.
It's a good idea to avoid walking around by yourself at night, especially in places that are poorly lit. But, so long as you take the usual sensible precautions, you shouldn't have any issues during your time there.
What is the most popular thing to do in Brindisi?
Exploring the city's beautiful ancient harbor is one of the most popular things to do in Brindisi, Italy.
What is the best beach in Brindisi?
Lido Cala Materdomini is located near the airport and is easily accessible by bus or taxi from the center of Brindisi. However, if you have your own car and don't mind traveling a little further, there are several beaches nearby that are even nicer. Spiaggia di Torre Pozzelle is one of my favorites.
What foods should I try in Brindisi?
Seafood is the most popular cuisine in Brindisi, and the fresh local fish, mussels, clams, and oysters are all delicious. I also recommend trying orecchiette con cime di rapa (orecchiette pasta with broccoli rabe), which is one of the most famous Puglian dishes.
In Closing
The majority of visitors to Puglia tend to overlook Brindisi as a destination which I think is a huge shame. As you can see, there's a fantastic range of interesting and fun things to do in Brindisi, Puglia.
Given that it's somewhat off the beaten path (compared with some of Puglia's more popular destinations, at least), means that you usually don't have to contend with crowds of tourists while seeing the sights which is a bonus in my eyes!
If you're looking to spend time in an authentic, lively, fun-loving southern Italian city, Brindisi is a great option.
Like This Article? Pin it!