Top 25 PUERTO PRINCESA Tourist Spots to Visit & Things to Do 2023

Any conversation about Palawan is awfully incomplete without a mention of Puerto Princesa, its capital and only city. Adventurers and beach bums flock to the towering karst cliffs of El Nido. Divers and nature lovers are drawn to the lakes of Coron. But long before they made a mark on Palawan's tourism map, Puerto Princesa was already giving tourists of all types a little taste of what the province has to offer.
Located in the middle of mainland Palawan, Puerto Princesa serves as the largest and the most convenient gateway to the province. Although a highly urbanized city, it retains its natural beauty and has been consistently among the cleanest and greenest cities in the country, something that any traveler would immediately notice within minutes of their arrival. It's no wonder it's also touted as the Eco-Tourism Center of the Philippines.
But it's not always butterflies and unicorns for the city's tourism over the past years. Like in many destinations around the world, the pandemic presented a number of challenges. Then, in 2021, the province was ravaged by Typhoon Odette (international name: Rai), leaving almost P8 billion in damages. But recently, not even a year after, we were invited to join a recent tour organized by the Department of Tourism (DOT)-MIMAROPA. We got to see for ourselves what it's like to travel around Puerto Princesa now. In this article, we're sharing with you a list of tourist attractions in the city (not in any particular order) and what it's like today.
Note: Puerto Princesa is huge! In fact, it is the second largest city in the Philippines by land area, next to Davao. You'll find places on this list that may be one or two hours away from the city center, but they are still part of Puerto Princesa.
---
WHAT'S COVERED IN THIS GUIDE?
Officially named Puerto Princesa Subterranean River but sometimes simply called PPUR, this 8.2-km-long underground river is the city's main tourism draw. This natural wonder which was recognized as a UNESCO World Heritage Site in 1999 and as one of the New 7 Wonders of Nature in 2012.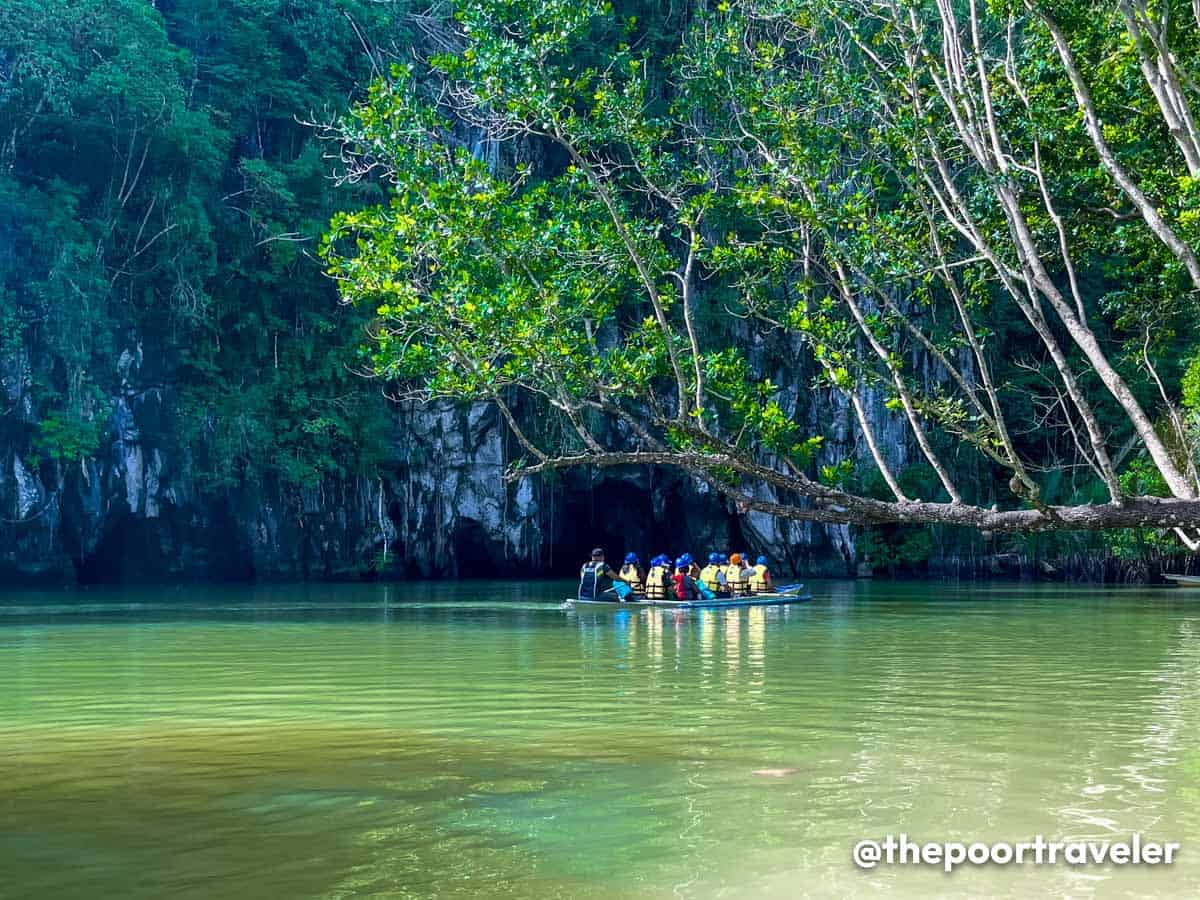 Tucked in the northern nooks 76 km away from the city proper, it can be reached after around one and a half to two hours of land travel. The tour's jump-off point is Sabang Wharf, and only a limited number of visitors are allowed per day. Tourists are required to register in advance if they want to visit. To avoid dealing with this process, it is best to book a packaged tour with a tour operator so they can register on your behalf. Packaged tours usually include roundtrip land and boat transfers, audio guide for the underground river tour, and buffet lunch.
Another great thing about booking with a tour operator is in case of inclement weather, you won't have to spend time traveling to Sabang only to find out that the tours have been canceled for the day. In case this happens, they can also make arrangements to move your scheduled tour to the following day.
You may also book your Puerto Princesa Underground River tour package via Klook.
---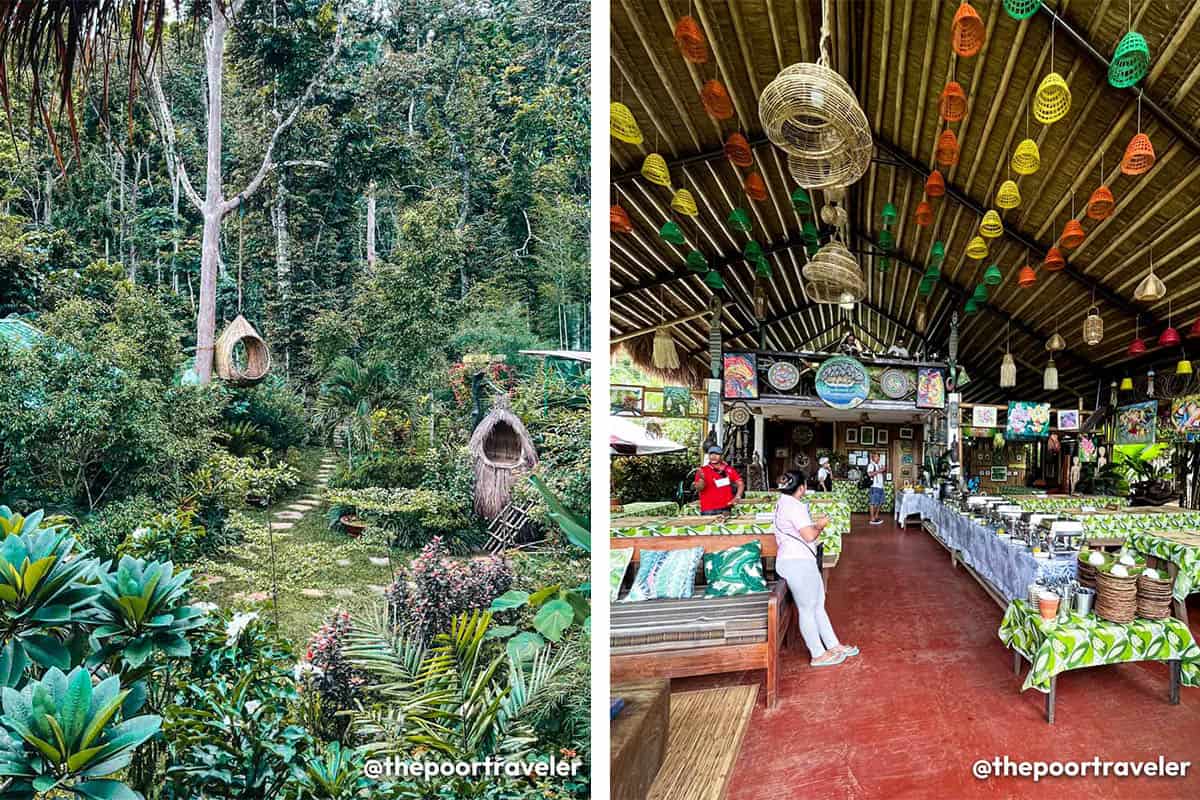 Only a few minutes away from Sabang Wharf, Cacaoayan Forest Park is an awesome lunch stop after your Puerto Princesa Underground River tour. True to its name, being here will make you feel like you're in the middle of a forest. You will also find a nice view deck here along with Instagram-worthy spots reminiscent of those in Bali.
Their lunch buffet offers a variety of Filipino dishes from fish to pork to chicken to vegetables and fresh fruits. If you're interested in trying tamilok, the popular exotic mollusk, you can also order it here. Reservations are required for the lunch buffet, but some tour operators include a stop here in their underground river tour packages.
Buffet rate is P350 per person. But discounts are available if you book with Klook!
Location: Brgy. Sabang, Puerto Princesa
Operating hours: 10:00 AM to 4:00 PM
Buffet Rate: P350/person
---
Sabang Beach may be known primarily as the jump-off point to the Puerto Princesa Subterranean River, but it is also an attraction on its own. This stunning beach with the backdrop of the mountains is a nice place to swim and relax. From here, you can also see the stunning St. Paul Limestone formation where the underground river is flowing underneath.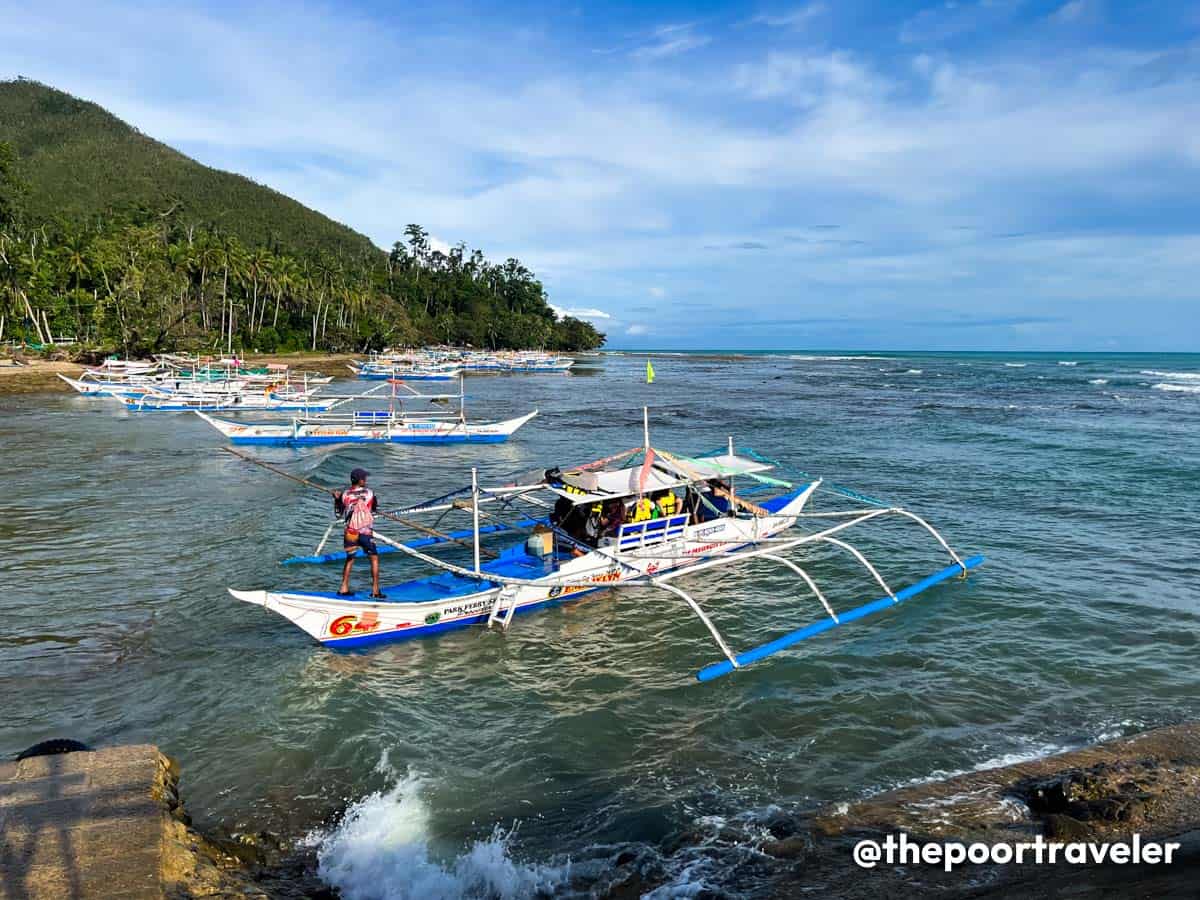 If you're in for more adventure, another activity you can do here is the Sabang X Zipline. This thrilling ride will treat you to the stunning view of Sabang Beach and its surrounding area from above. Measuring 800 meters, it is among the country's longest ziplines that cross a body of water. To reach the starting point of the ride, you need to go on a short 15-minute hike.
Tickets cost P550. But you'll find discounted tickets on Klook!
---
Island hopping is one of the most common activities in many destinations in the Philippines, and Puerto Princesa isn't to be left out. Here, beach chasers go to Honda Bay, which isn't too far from the city center.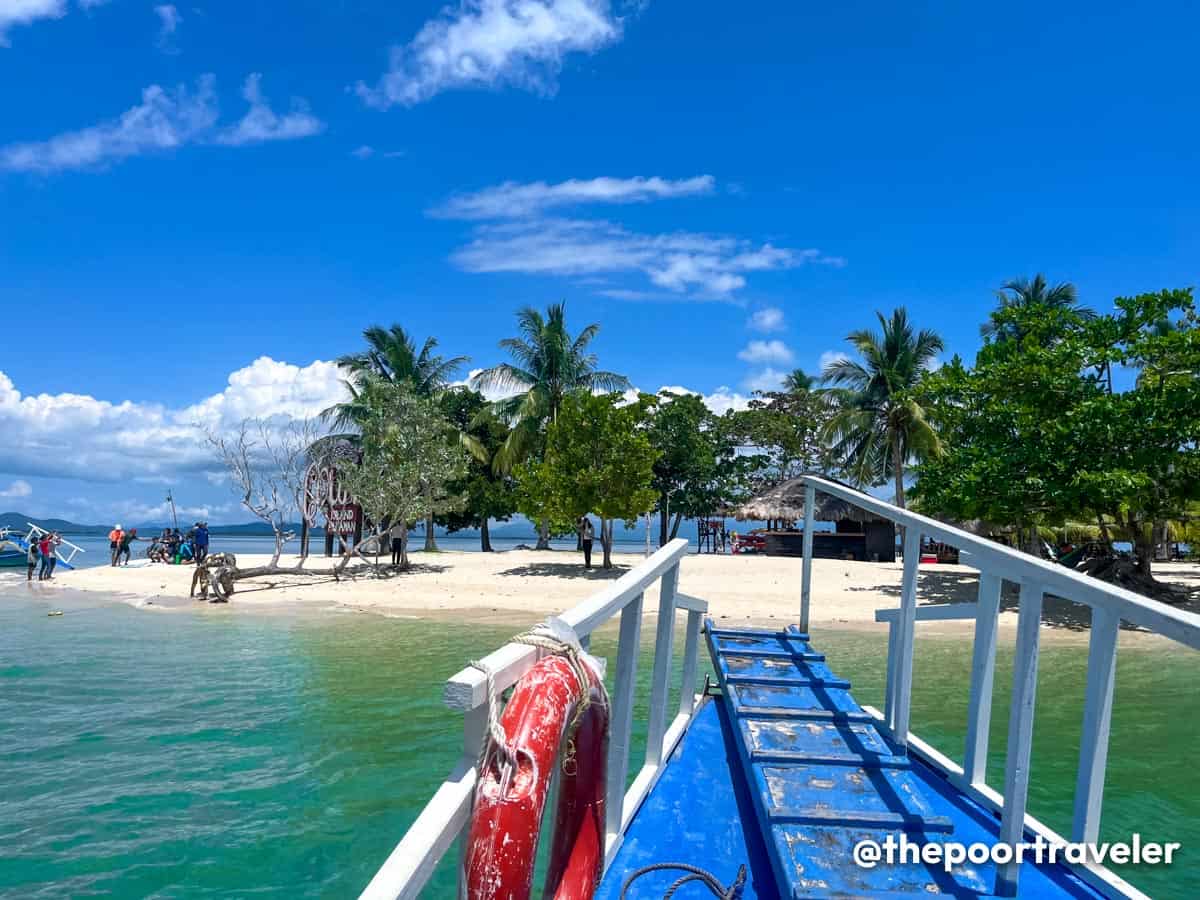 Honda Bay is peppered with several isles, but island hopping tours usually include just three stops. If you're a DIY-er and you're joining a group tour, those three islands will be fixed. But if you want more flexibility or if you're a big group, you may book a boat and arrange a private tour.
The jump-off point is Sta. Lourdes Wharf, roughly 30 minutes away from the city proper by tricycle. One-way fare is around P400-500 per tricycle.
At present, only 3 islands are open for public island hopping tours:
Cowrie Island
Luli Island
Starfish Island
Boat rates vary depending on the type used. Here are the latest rates, good for 6 passengers.
with 4-cylinder engine: P2100 per boat or P350 per person
with 3-cylinder engine: P1800 per boat or P300 per person
Aside from boat rental fee, you also need to pay the ENTRANCE FEES:
Cowrie Island: P100
Luli Island: P70
Starfish Island: P50
Other islands may be accessible, but most of them are private and collect much higher entrance fees. We'll discuss them in detail below.
Here are other expenses to expect if you're doing a Honda Bay Island Hopping Tour:
Environmental Fee: P150
Terminal fee: P5
Goggles & snorkel rental: P150
Full face mask rental: P200
Aqua shoes rental: P150
Fins rental: P150
If you don't want to deal with all these payments on your own, you may book a tour package offered by travel agencies. Honday Bay tours usually cost P1750/person, inclusive of lunch, entrance fees, boat rental, tour guide, and roundtrip transfers.
It's also available on Klook with a slight discount!
Below are more detailed description of each island.
---
Cowrie Island
Of all the islands dotting Honda Bay, Cowrie Island is the closest to Sta. Lourdes Wharf, making it an ideal first or last stop. If you book a packaged tour, Cowrie Island is also the usual lunch stop. You can also order drinks from their bar and restaurant. For individual meals, the food is served in bilao (winnowing basket tray). For groups, it's served boodle-fight-style.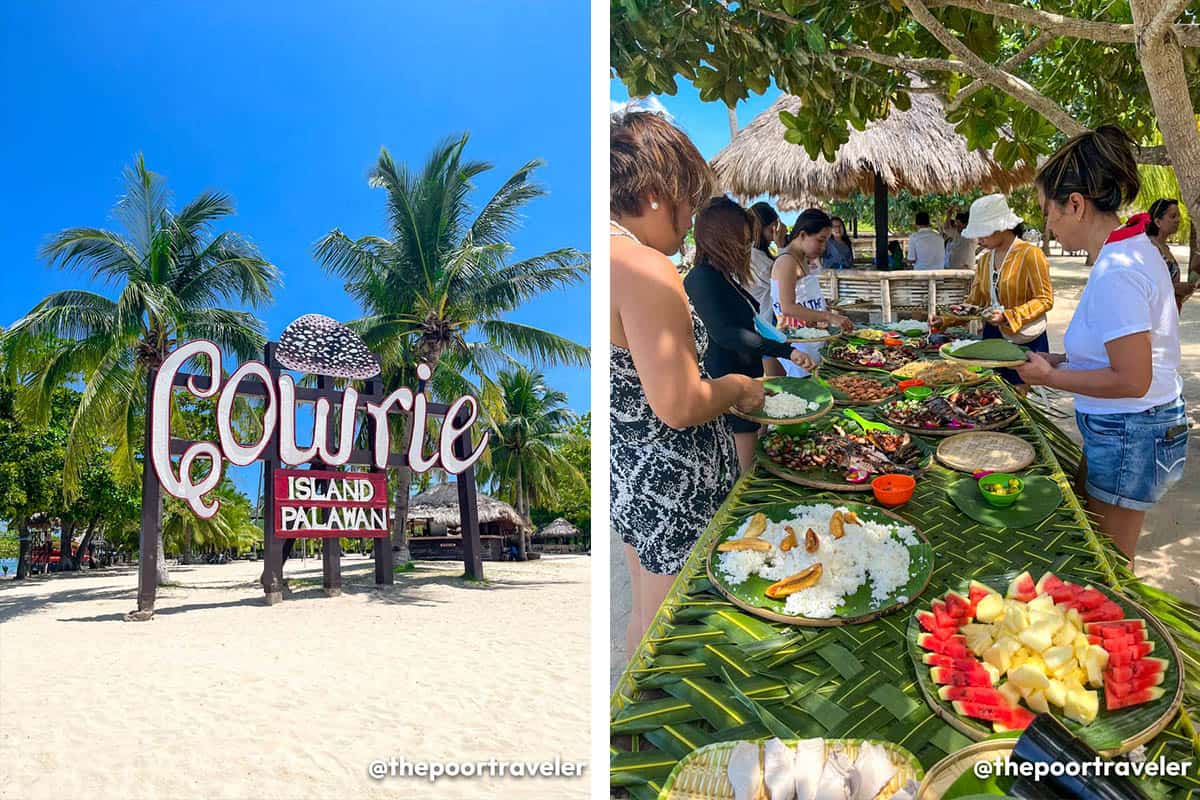 While waiting for lunch to be served, you can enjoy swimming in the clear waters, walk along the beach or just lay on the sand. Kayaks and stand-up paddle board are available for rent. And if you're with a group and you like playing sports, they have an area for beach volleyball too!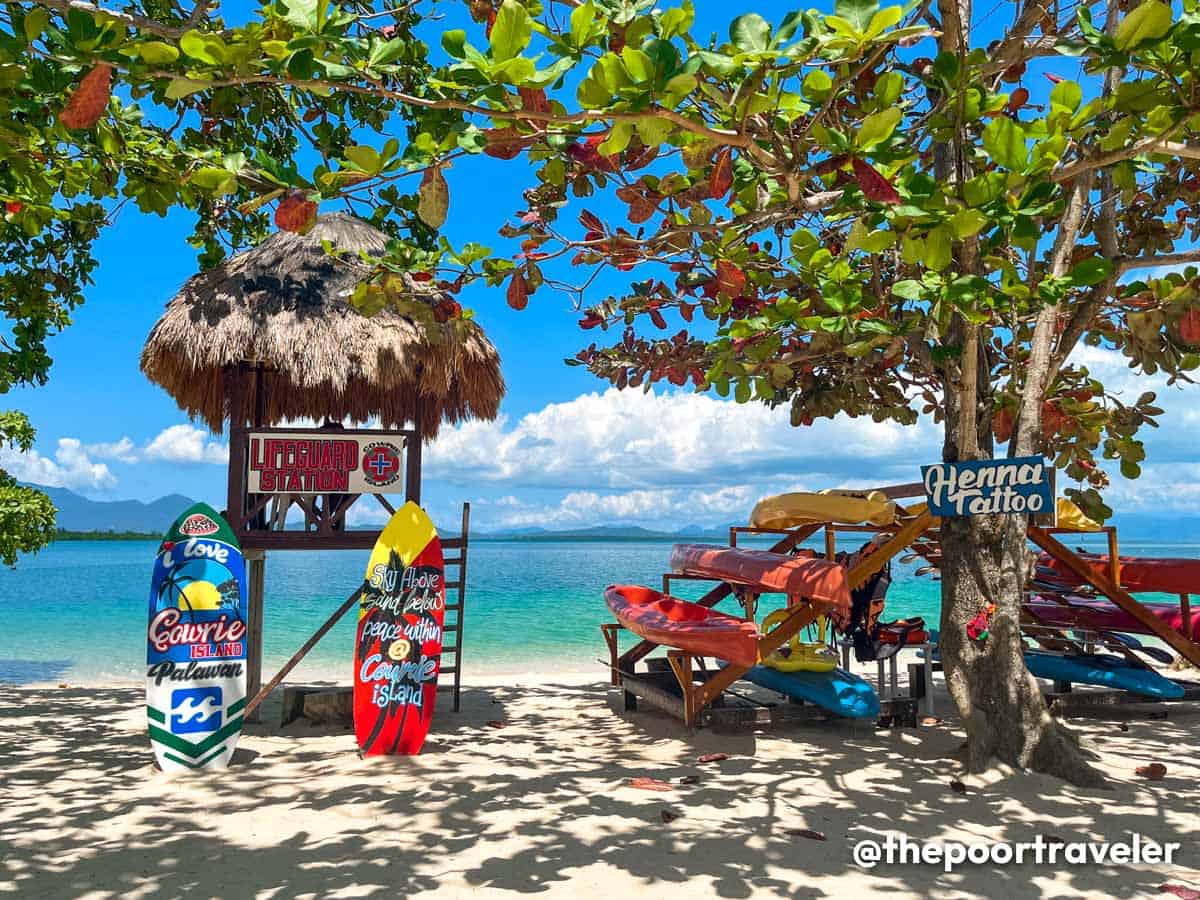 Entrance Fee: P100
Cottage Rental: Round Table (good for 4 pax) – P100; Round Table (good for 8 pax)- P200; Kubo (good for 15-20 pax)- P500
Kayak: Single, P100/hour; Double, P200/hour; Triple, P250/hour
---
Luli Island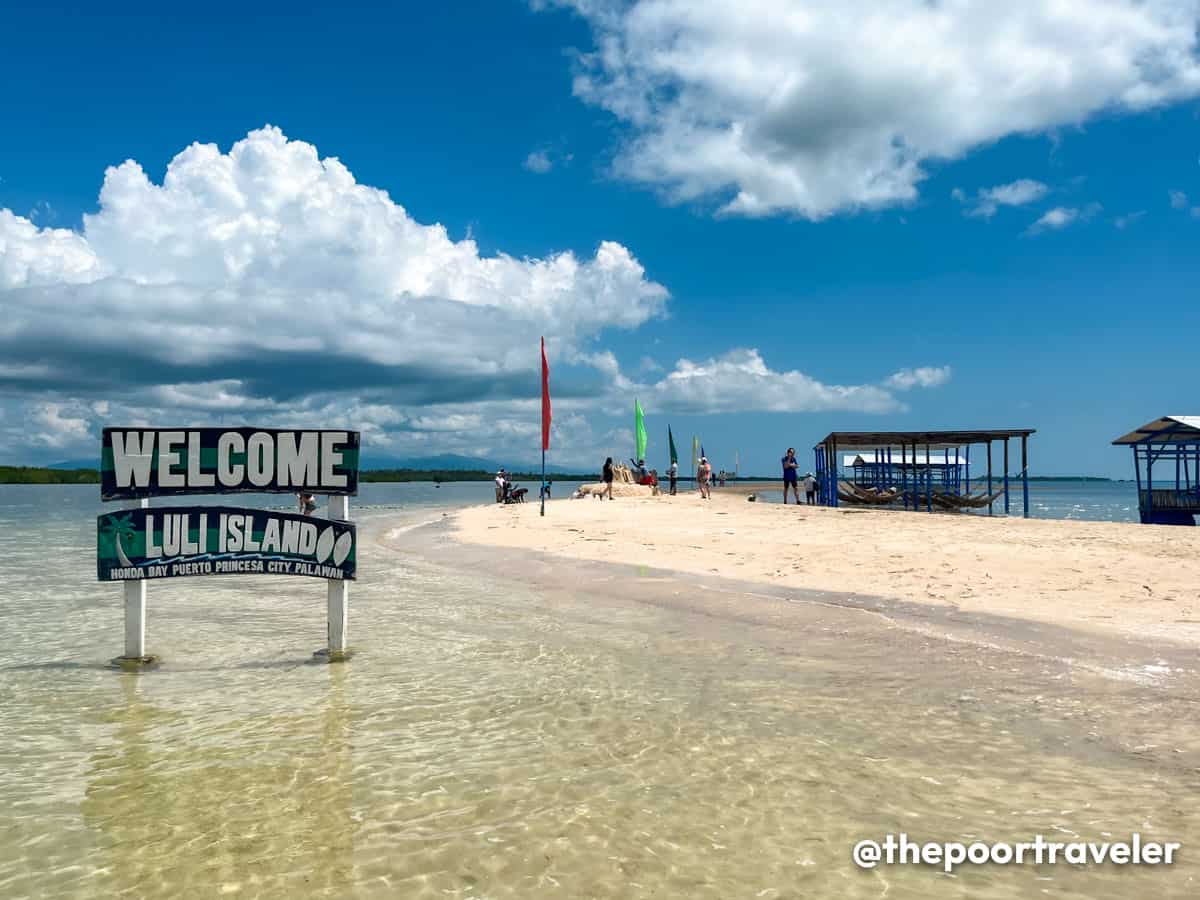 Honda Bay is adorned with a number of sandbars. One of them is Luli Island, short for lulubog lilitaw, a playful shoutout to its disappearing act at high tide.
In the past, it was the usual lunch stop. But the buffet restaurant here was destroyed by Typhoon Odette and has not been rebuilt since. There's still plenty to enjoy here, though. The beauty of the sandbar itself remains. You can still enjoy walking on the sand, take photos, or chill on one of their many overwater hammocks. The water is crystal clear too so you can see little fish swimming around as you go into the water.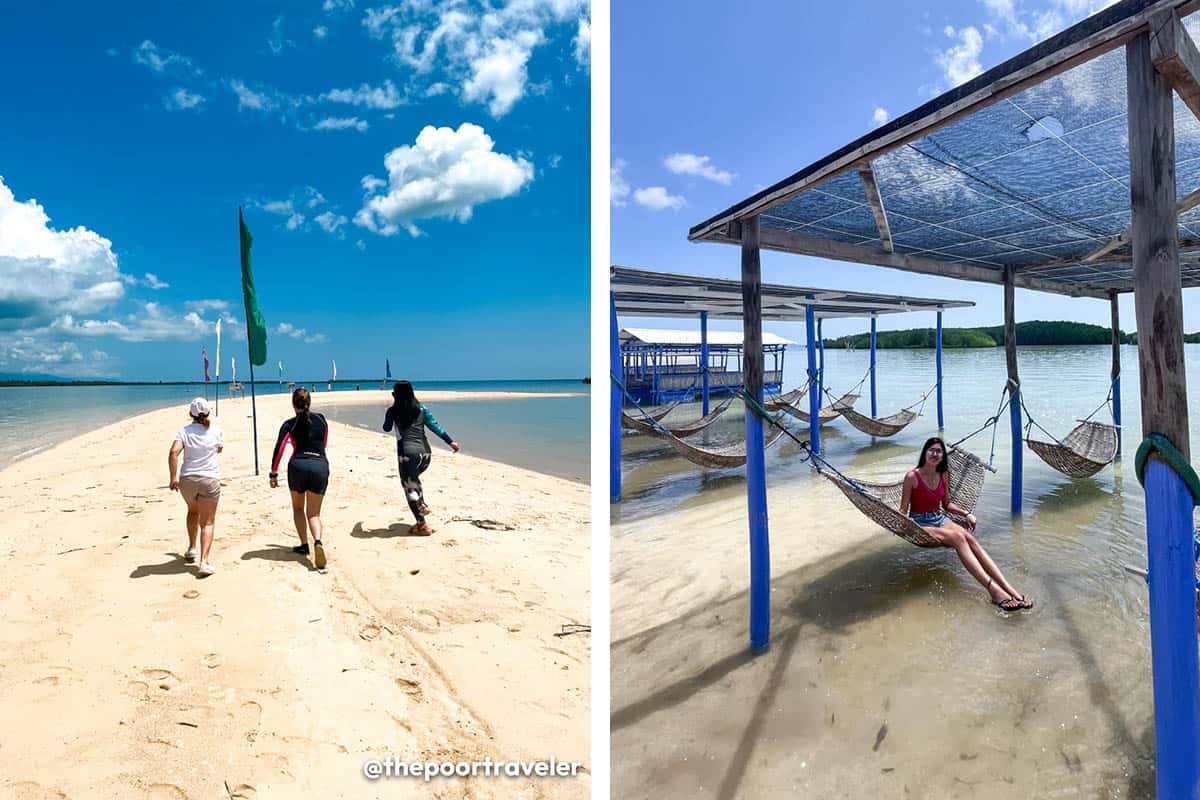 Entrance Fee: P70
---
Starfish Island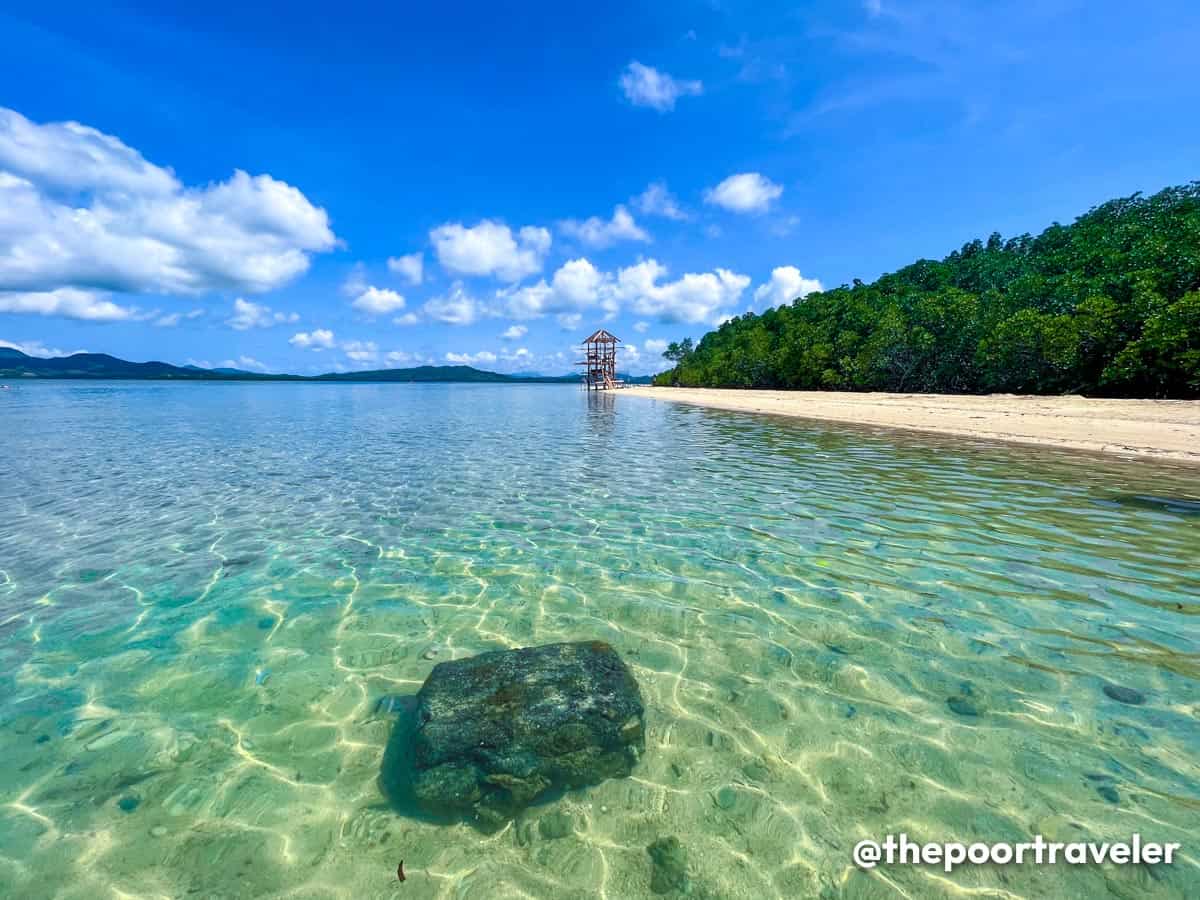 Around 25 minutes away from the wharf, Starfish Island is the snorkeling stop on Honda Bay tours. It got its name from numerous starfish that call its clear, shallow waters home. Even if you don't know how to swim, you can still see the small fish and other marine animals frolicking around.
Keep in mind that there is a designated swimming and snorkeling area marked by a line so make sure to stay within that area for your safety.
You will find many tables and chairs and even cottages for rent here. If you're hungry, there's a small store on the island where you can buy snacks. Seafood "paluto" is also available. You can buy seafood — crabs, lobsters, fish, sea urchin or uni, and rang-ranga (spider shell) — and have them cooked.
Entrance Fee: P50
Cottage Rental: Kubo, P150; 2 tables (for big groups), P300
---
Pambato Reef
Unlike the other Honda Bay tour stops, Pambato Reef is not an island. It is a popular snorkeling spot, marked by a platform floating in the middle of the ocean. Before jumping into the water, tourists are given a short lecture about marine and reef ecology and conservation.
However, this too was heavily damaged by Typhoon Odette and remains closed to this day. But once Pambato Reef reopens, don't miss out an opportunity to explore one of Puerto Princesa's most visited underwater site!
---
Isla Pandan
As of this writing, Pandan Island remains closed and has yet to announce when they would reopen.
One of the more developed islands in Honda Bay, Pandan Island is now occupied by a private resort, Isla Pandan. It is not among the usual stops of the common three-island or two-island tours.
It has an incredible, cream-colored beach and clear emerald waters where you can swim, snorkel, or just bask in the sun. A buffet lunch is also available on the island as well as cottages and different water sports and beach activities. You can go kayaking, stand-up paddling, jetskiing, and banana boating if you're into water activities or play volleyball and frisbee on the beach. You can also go snorkeling, diving, or helmet diving.
Their day tour rate is inclusive of the entrance fee, cottage, buffet lunch, and use of kayak, stand-up paddle, volleyball, frisbee, and board games.
Day Tour Rate: P1000/person
---
Dos Palmas Island Resort
Situated in Arreceffi Island, Dos Palmas is an island resort and spa perfect for those who want to have a luxurious island vacation. Their accommodations are right by the beach, facing the tuquoise waters.
If you're on a limited budget, you can have a taste of the luxury island experience by going on a day tour. You can explore the 20-hectare island and the amenities of the resort. Aside from spending time on the beach, day trippers can take a dip on the swimming pool, play volleyball, or go snorkeling.
Day Tour Rates: Adult, P1800; Child (2-11 years old), P900
*Day tour rates are inclusive of land and boat transfers and lunch.

For reservations & inquiries, you may contact the management.
Email: cbo@dospalmas.com.ph, rsvns@dospalmas.com.ph
Mobile Number: 09175904442 / 09175000154 / 09298132360
---
Aside from its natural beauty, you can appreciate more of Puerto Princesa by exploring the city and learning about its history by going on a city tour. Don't leave without buying souvenirs and pasalubong from Binuatan Creations, Baker's Hill, and pasalubong center.
You can charter a tricycle to take you to the different cultural and historical spots for P800-1000 per tricycle, good for up to 3 passengers.
But if you want a more comfortable and more insightful tour led by a knowledgeable guide, book an organized tour! Klook also has affordable Puerto Princesa city tours!
Although there are some variations, here are the usual stops included in city tours.
---
Palawan Wildlife Rescue & Conservation Center
Previously known as the Crocodile Farming Institute or Crocodile Farm, the Palawan Wildlife Rescue and Conservation Center is a 10-hectare property where they breed two species of crocodiles, the Philippine crocodile (Crocodylus mindorensis) and the saltwater crocodile (Crocodylus porosus).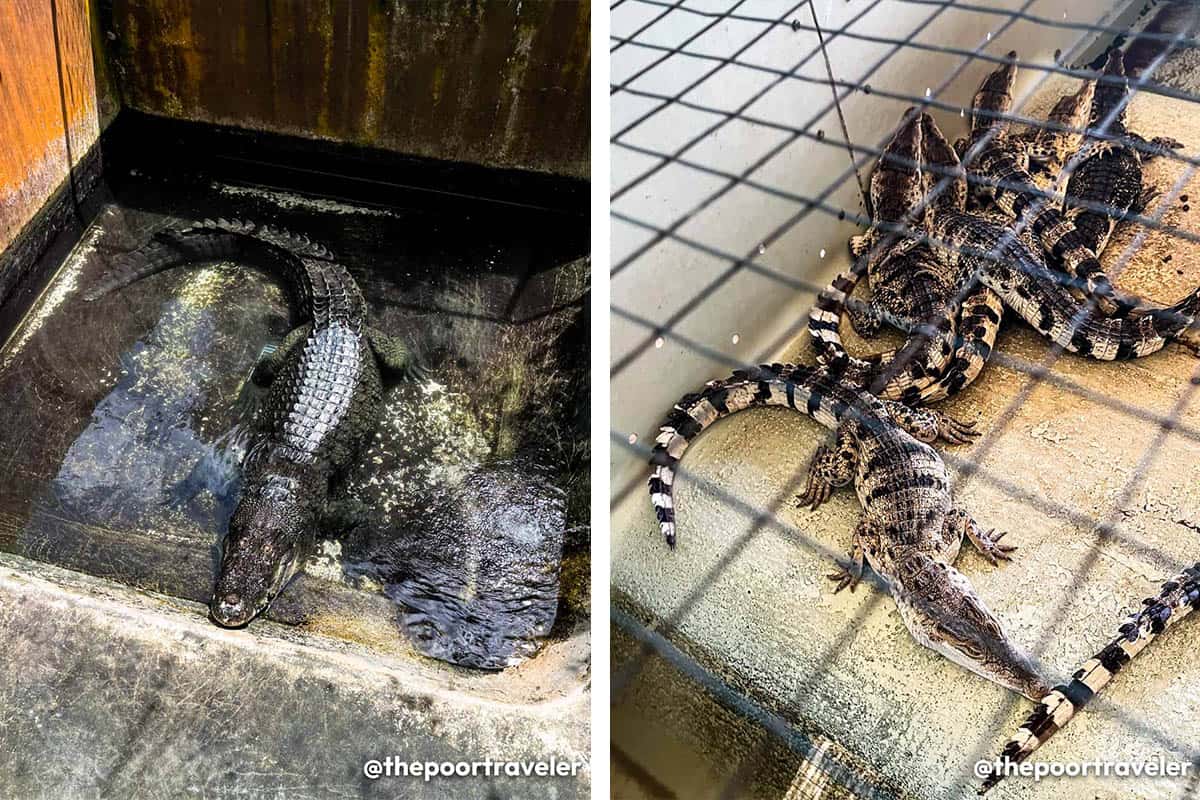 Every 15 minutes, an educational tour is done, which starts by the entrance where the skeleton and skin of a giant crocodile are on display. After that, you will be led to the nursery of the baby crocodiles and then to the area where the adult crocodiles are kept. Don't worry, you'll be walking on an elevated walkway, out of reach.
A portion of the property is a nature park where the rescued wildlife are housed. You'll also see various species of rare birds here and a variety of wild fauna.
Opening hours: Daily, 8:30 AM to 5:00 PM
Entrance Fee: P70
---
Mitra's Ranch
Mitra's Ranch is owned by the family of the late Senator and House Speaker Ramon Mitra Jr. Located in Barangay Sta. Monica, the house sits atop a hill and has a view deck, allowing a good, relaxing view of the city, Honda Bay, and the verdant scenery in between.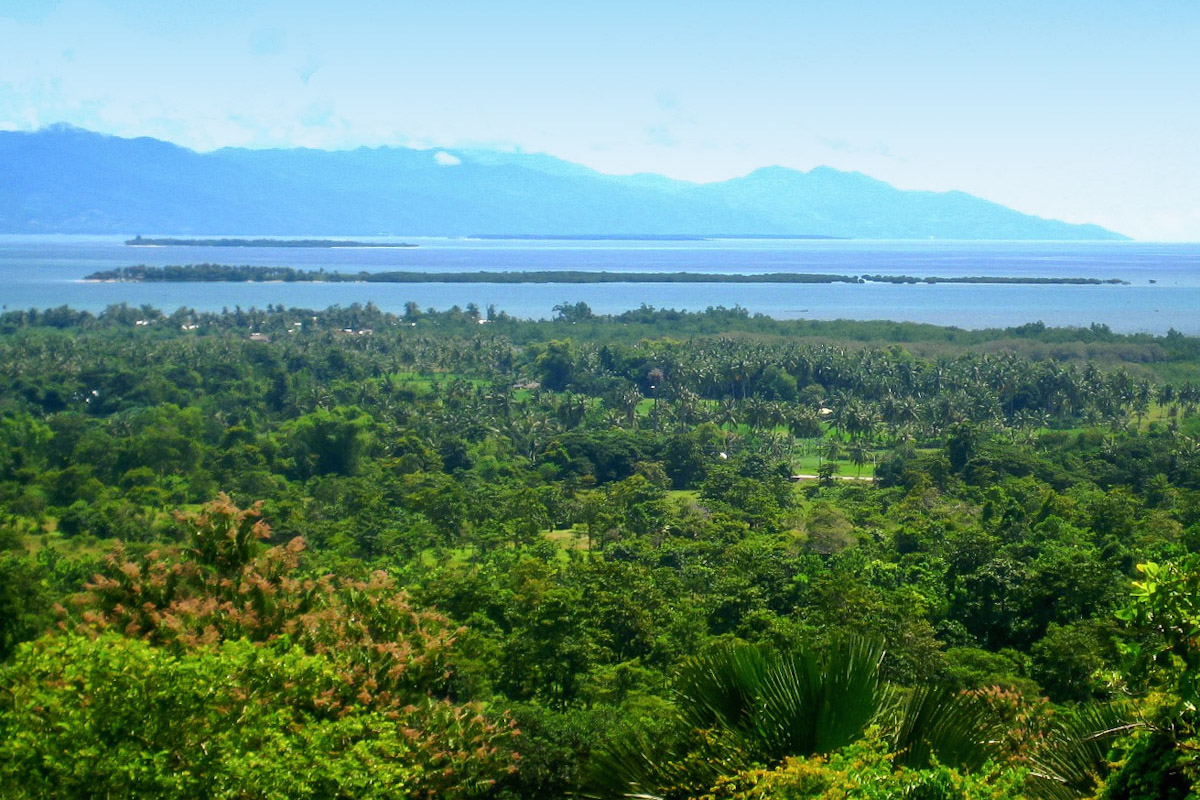 Mitra's Ranch is open to the public. You only need to pay the entrance fee if you want to go inside the house.
Operating Hours: 10:00 AM to 4:00 PM
Entrance Fee (to enter the house): P20
---
Bakers' Hill
Not too far away from Mitra's Ranch, also in Barangay Sta. Monica, stands Baker's Hill.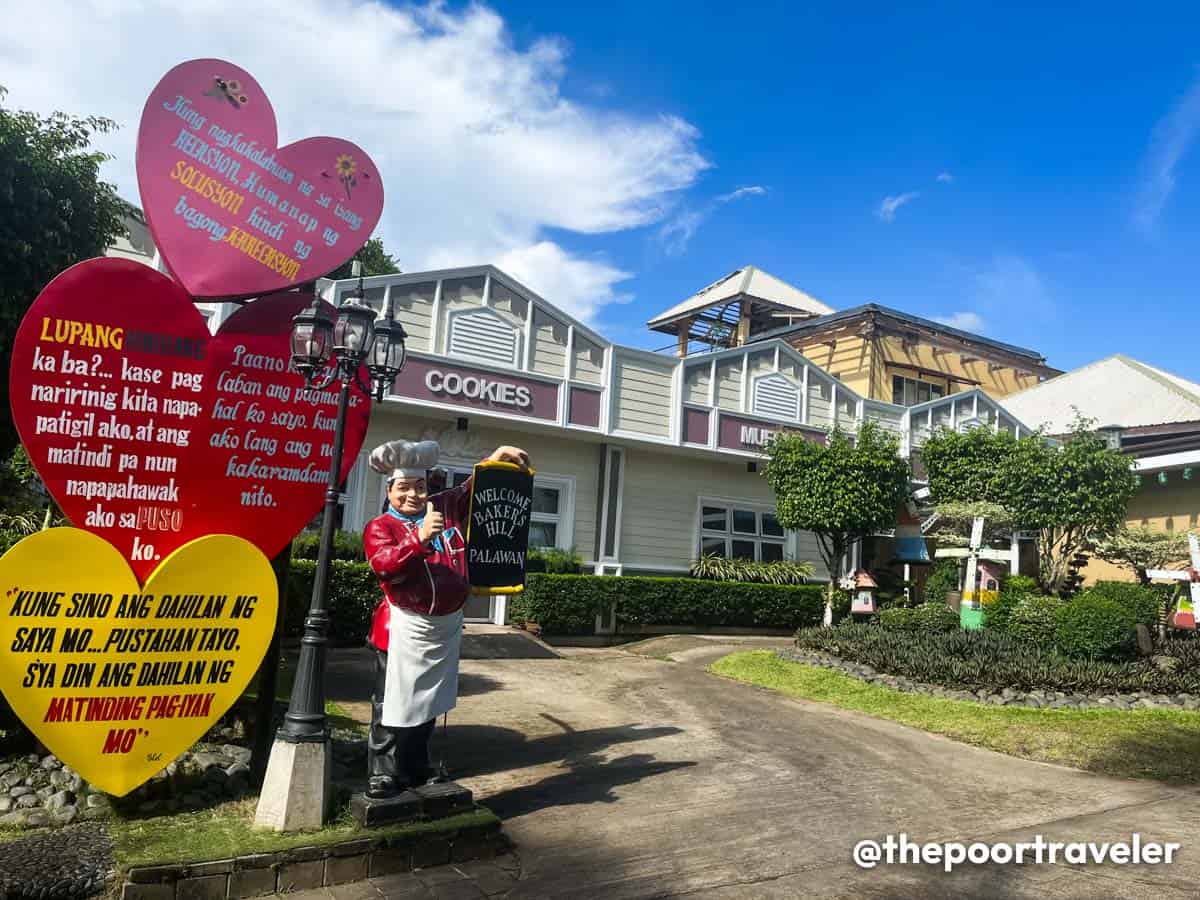 Baker's Hill is a simple bakery that evolved into a family destination. When you pass through the gate, you'll be greeted by large, colorful statues of popular characters, adding life to the gardens and playground surrounding the bakeshop. The site is also dressed in various decorations, the theme of which change depending on the time of the year.
Most tourists who come here go pasalubong shopping. You can buy different baked goods like cookies, brownies, and of course, their popular hopia in different flavors. They also sell other snacks like cashew nuts, polvoron, and pastillas. If you're looking for more than just snacks, you can dine at their restaurant called Baker's Kitchen.
Operating Hours: 7:00 AM to 8:00 PM
---
Binuatan Creations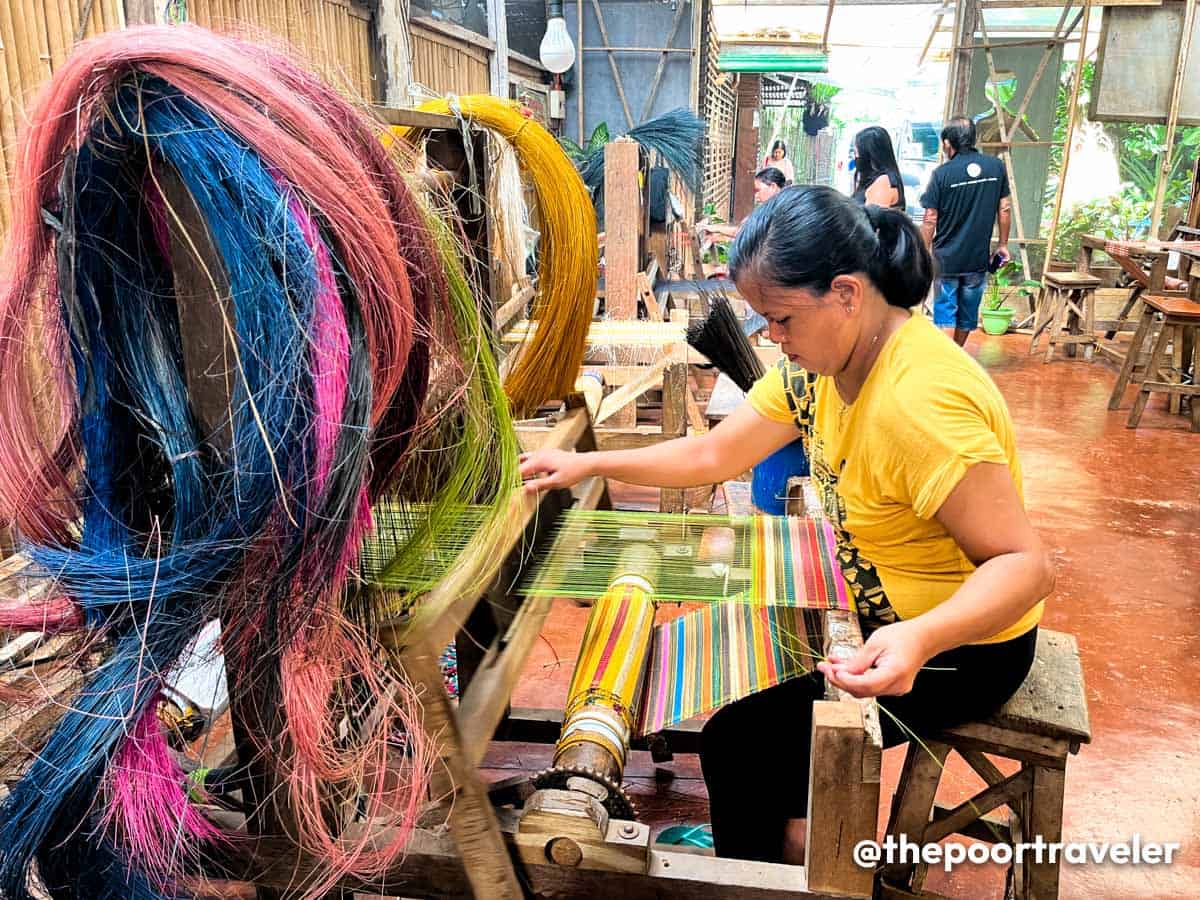 Weaving is a huge part of the culture and arts in many parts of the Philippines. Here in Puerto Princesa, handloom weaving is showcased at Binuatan Creations. It also serves as a livelihood program to the community especially mothers and students.
Watch how the skilled weavers make colorful fabrics out of local fibers like buri, ticug grass, and amumuting. These fabrics are then made into different hand-loomed products like bags, accessories, placemats, and table runners. To get more appreciation on how intricate it is, visitors are welcome to try their hand on the process. The weavers would happily guide you as they explain how to use the loom.
After this experience, drop by the souvenir shop to buy some of their products for yourself and for pasalubong to your friends and family!
Operating Hours: 7:00 AM to 6:00 PM
---
Plaza Cuartel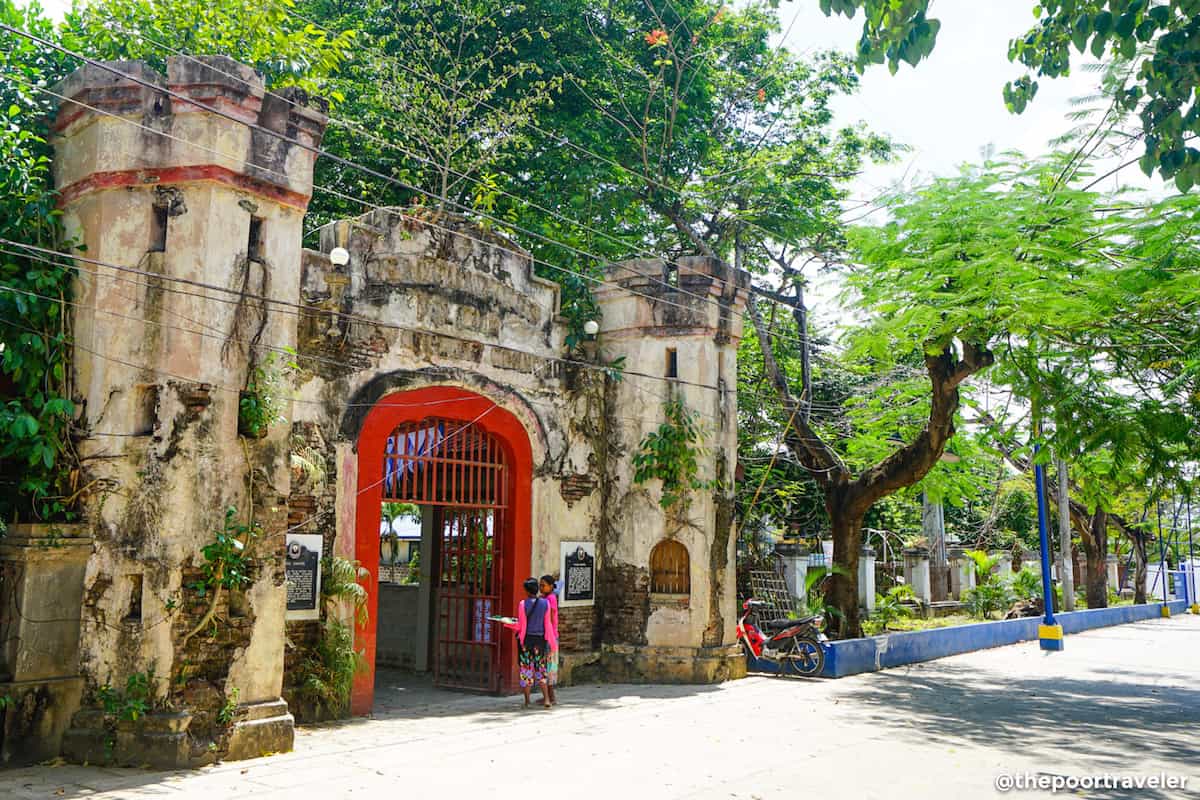 Plaza Cuartel looks like your ordinary park lined with benches and trees today, but it has a gruesome past. On 14 December 1944, at the height of World War II, 150 American prisoners of war were burned alive by the Japanese in a garrison that stood at the site of where Plaza Cuartel is located today.
Tunnels where the prisoners where kept and the ruins of the old garrison are kept as a reminder of this dark moment in the city's history. A memorial marker is also installed to commemorate the soldiers who died during the massacre and recognize the 11 who survived.
---
Puerto Princesa Cathedral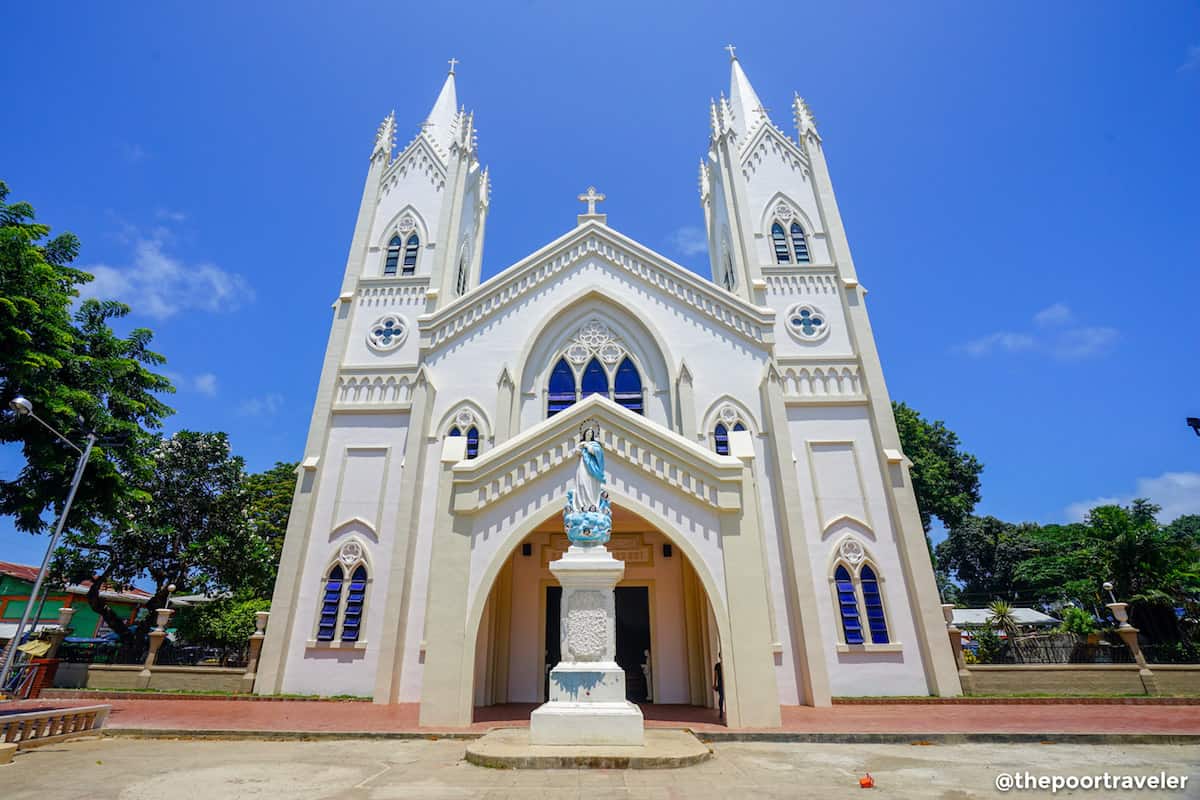 Adjacent to Plaza Cuartel stands Puerto Princesa Cathedral, also known as the Immaculate Conception Cathedral Parish. At the site where it stands, the first mass in Puerto Princesa was held on March 10, 1872 by Saint Ezequiél Moreno who was then an Augustinian Recollect Fray.
The cathedral has been rebuilt a few times including after it was destroyed by Japanese bombing during World War II. The structure that you see today took almost a century to finish and was only completed in 1961. Its facade and interiors are clad in Neo-Gothic architectural style, similar to the churches in Medieval Europe.
---
Palawan Butterfly Garden and Tribal Village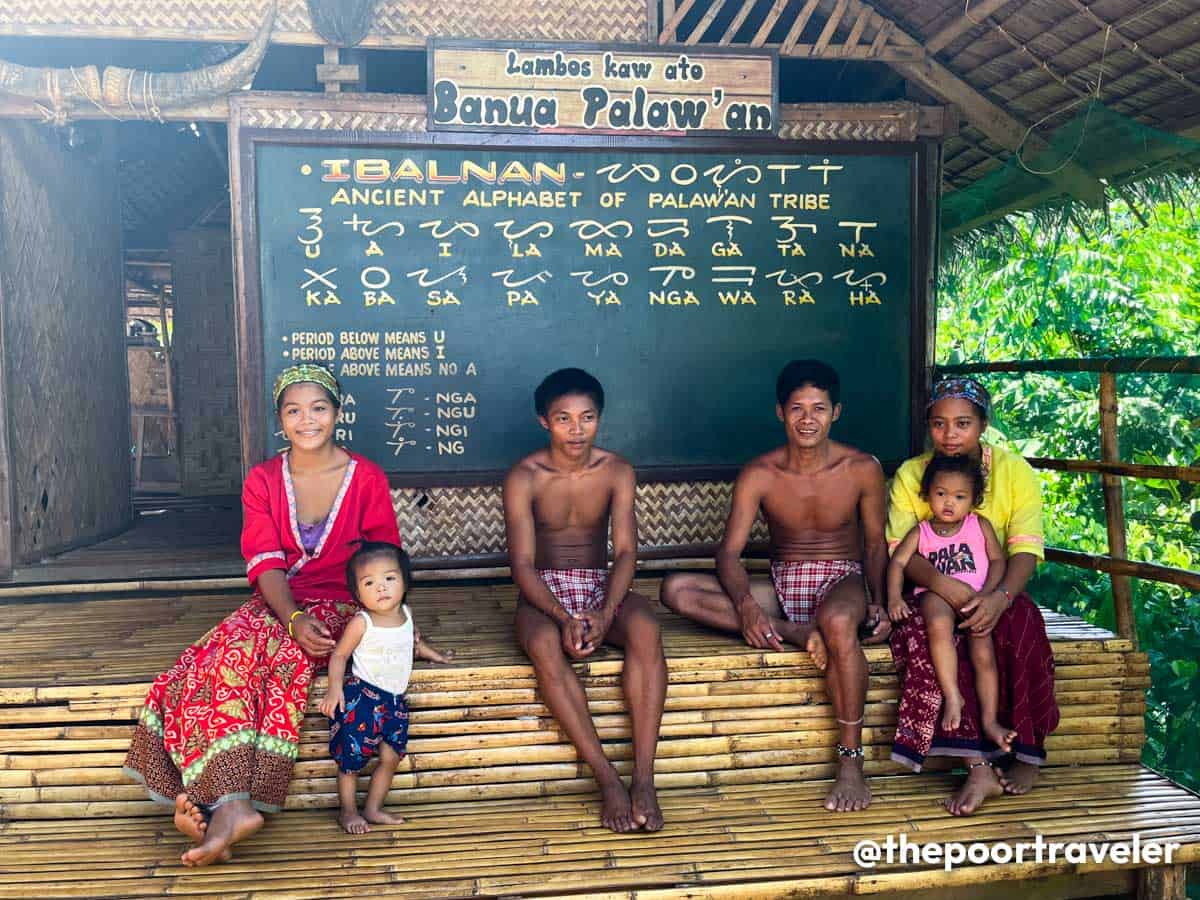 As the name suggests, there are two parts to this attraction: the butterfly garden and the tribal village. The butterfly garden houses a number of species of butterflies that you can see flying around inside the net-covered garden.
Apart from these beautiful flying creatures, you can also see some endemic wildlife of Palawan here like the Palawan Bearcat, bearded pig, and Palawan peacock-pheasant which is the bird that appears on the official seal of the city of Puerto Princesa. These species are smaller in size, but similar to the peacocks, the male has colorful feathers and vibrant wings that shows when they spread it, usually to attract peahens or the female birds.
At the Tribal Village, you'll get a peek into the life of the indigenous people of South Palawan called Palaw'an. Here, visitors are treated to a cultural show where they would see how the Palaw'an tribe traditionally lives in the mountains. The Palaw'ans demonstrate how they hunt, make fire, and perform a short musical number using a string instrument called kudyapi. There's also a little cafe here where you can try civet coffe or kopi luwak.
Operating Hours: 8:30 AM to 5:00 PM
Entrance Fee: Adult, P60; Child (4 to 12 years old), P50; Senior Citizen & PWD, P50
---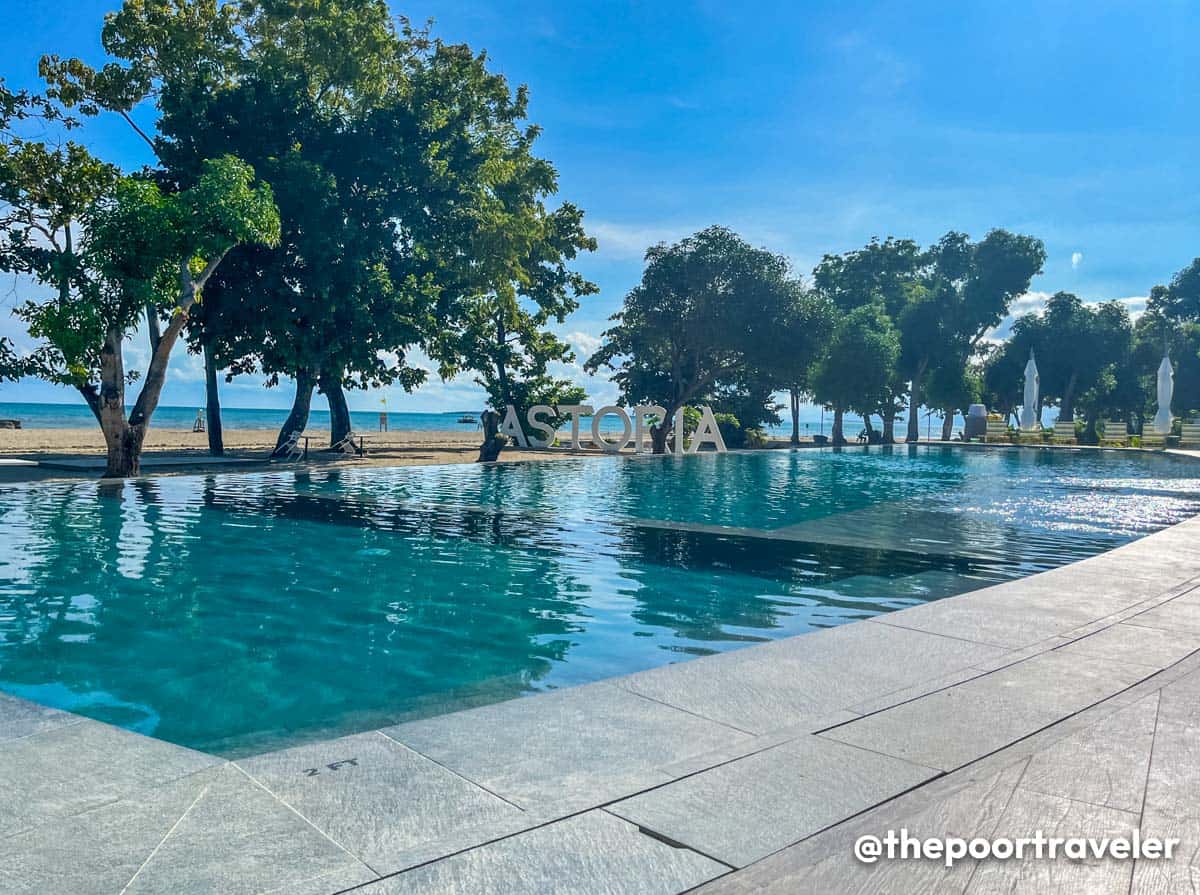 If you're traveling to Puerto Princesa with kids and kids at heart, Palawan Water Park got you covered. You can enjoy sliding down the water slides with your friends and family or splash around in their pools.
The first and only water park in Palawan, it is owned and managed by Astoria, but it is open to everyone and NOT exclusive to Astoria's hotel guests.
Each ticket to the water park is inclusive of a lunch buffet.
Entrance Fee: Adults, P1200; Kids (4ft and below), P950; Kids (2 years old and below), FREE
Operating Hours: Monday to Sunday, 9:00 AM – 6:00 PM
---
Adventure awaits north of the city proper! In Barangay Tagabinet, you will find one of the most thrilling attractions in Puerto Princesa —- Ugong Rock Adventures, a community-based sustainable tourism destination.
Be ready to get physical because you will be climbing Ugong Rock and go rappelling and spelunking on its caves. Reaching the top would reward you with a panoramic view of the forest and the surrounding limestone formations. After taking in the views, you won't be climbing back down because the descent is by riding a 71-meter zipline!
---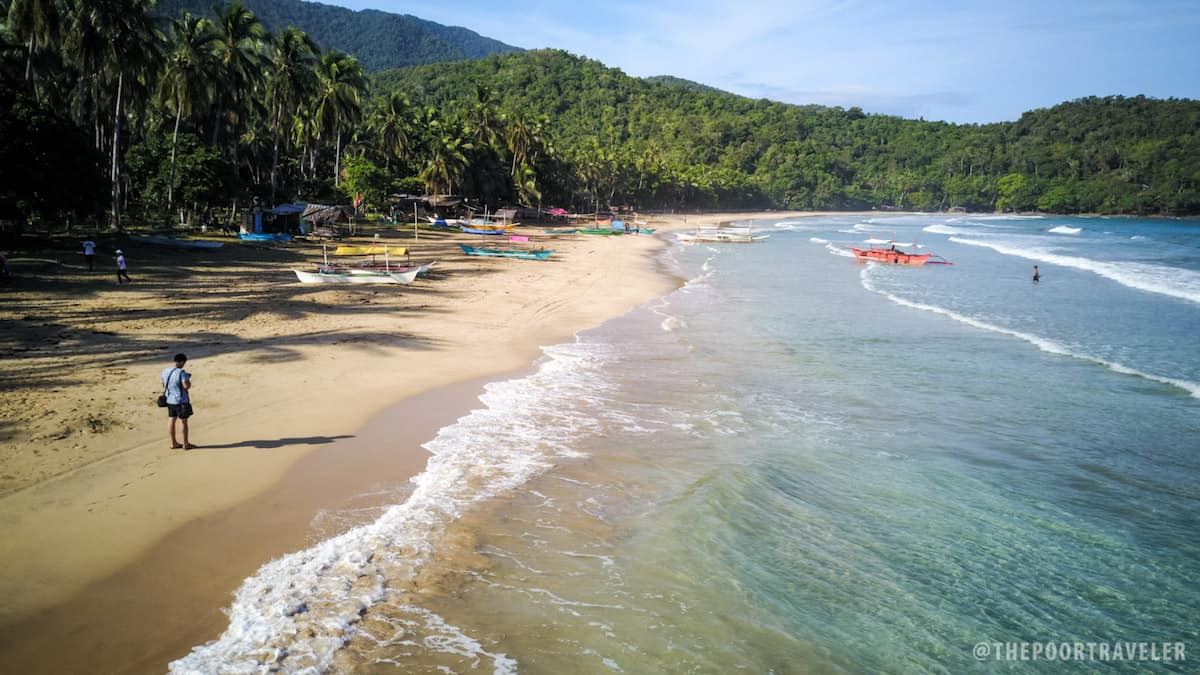 While Puerto Princesa beaches are synonymous with the islands of Honda Bay, you'll also find several coves that can be accessed by land. One of them is Nagtabon Beach.
Nagtabon Beach is situated less than an hour away from the city center, so it's somewhat detached and not usually included in usual Puerto Princesa itineraries. It used to be a sanctuary for those who want to escape the crowds, but it has been getting the attention of more tourists. Those who visit are welcomed by a picturesque view of the mountains and cerulean waters.
A few years ago, there are only a few cottages available for rent here, but there are now resorts and restaurants in the area.
Location: Barangay Bacungn, Puerto Princesa
How to get there: From the city center, take a bus going north (Taytay/Roxas/El Nido) to Bacungan. Then, charter a tricycle to Nagtabon Beach. If you're a group, renting a van for a roundtrip transportation is an option too.
---
If you want something a bit more offbeat, try firefly watching and get that magical feeling! Even if you already planned out your activities in Puerto Princesa, you can probably squeeze this into your itinerary since this tour happens at night. When you join a firefly watching tour, you would hop on a boat and go out into the water where you could feast your eyes with the blinking lights from the fireflies and the twinkling of the stars in the sky.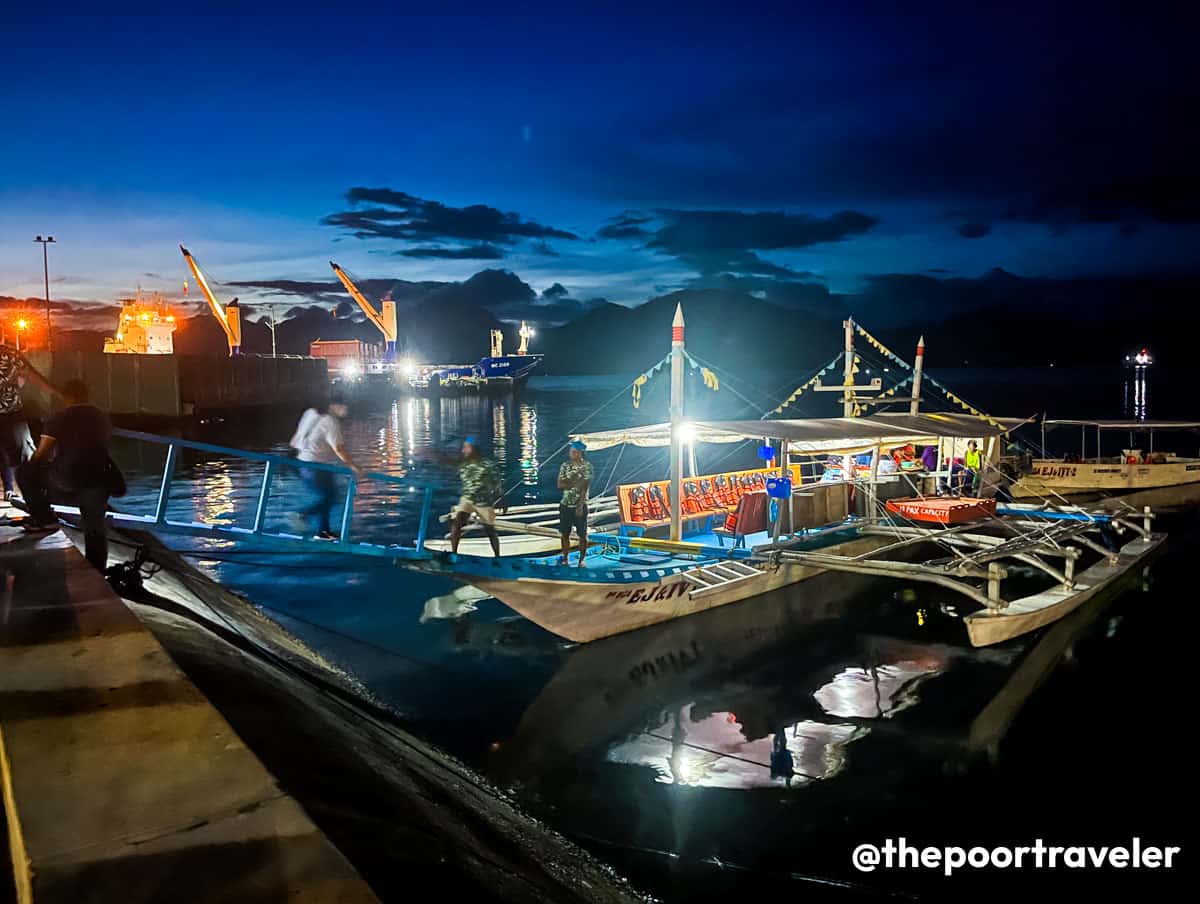 There are three different firefly watching locations in Puerto Princesa:
Iwahig River. This is the original location of firefly watching in Puerto Princesa. Using a paddle boat, you would cruise along Iwahig River as your boat man and tour guide show you the fireflies. Unfortunately, Iwahig firefly watching is currenly closed, but worry not because there are other firefly watching spots in Puerto Princesa.
Sicsican River. This is where we went firefly watching on our recent trip. The city's baywalk area serves as the jump-off point for this tour. From here, you would hop on a boat and then transfer to a smaller boat, which would take you to Sicsican River where fireflies abound. Tour guides make the firefly watching activity entertaining by "talking" to the fireflies in different languages. The tour includes a delicious dinner on the boat, which we enjoyed after cruising on the river and seeing the fireflies that look like Christmas lights by the side of the river.
Nagsaguipi River. This tour includes a buffet dinner at a restaurant just before you start your firefly watching adventure. After making your stomachs full, you'll get on a paddle boat and sail on Nagsaguipi River where you'll see the fireflies glow by the mangrove trees.
---
With a height of 350 meters, Mt. Magarwak is a nice place to visit if you want to see Puerto Princesa from above. The trek to the top of this mountain is suitable even for beginners and takes around an hour and a half, depending on the pace. It is best to start trekking early in the morning around 5:00 AM so you can reach the top before sunrise. Once you get to the top, you can relax, have some coffee and wait for the spectacular sunrise over Puerto Princesa. From the peak, you can also admire Honda Bay and Puerto Princesa Bay.
Mt. Magarwak is located in Brgy. Bacungan, about 15 kilometers from the city center.
---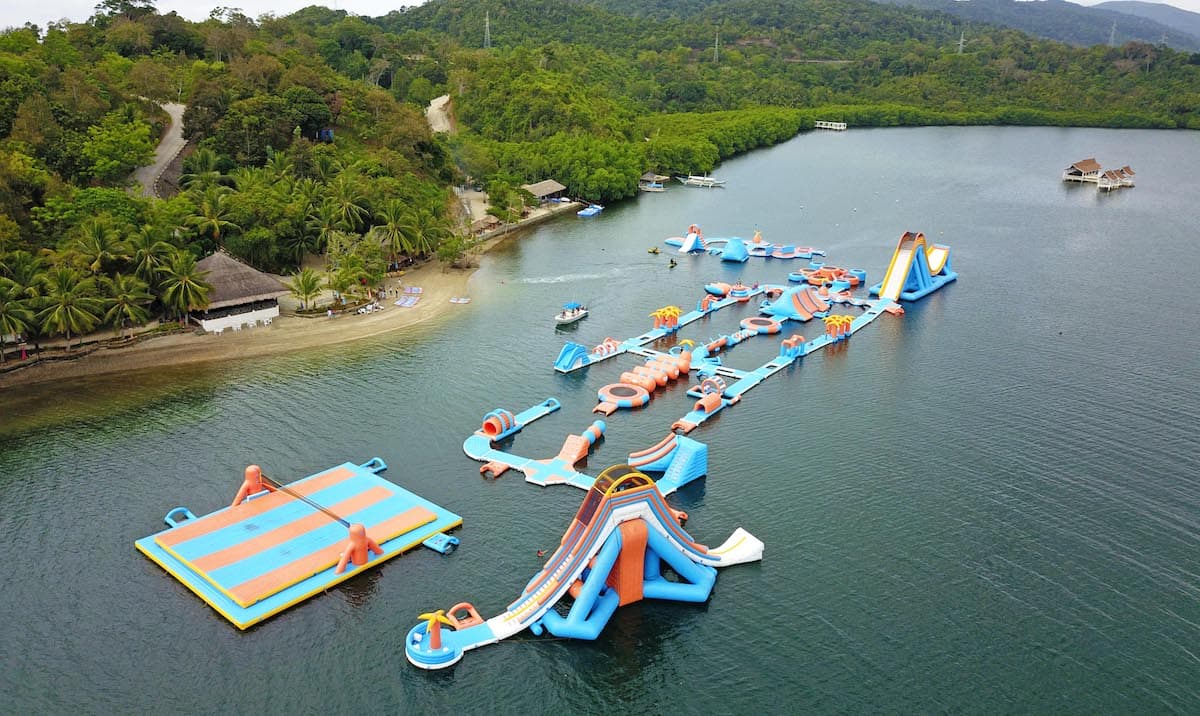 Kamia Bay Resort lies in Brgy. Luzviminda, less than an hour away south of the city center. The waterpark covers about 4 hectares of the property in Binusalian Bay and features one of the largest inflatable parks in the country. Guests of all ages can enjoy bouncing around and going down the slide of different heights or try wall climbing on the inflatables.
Other activities offered here are eco-tours and bike trails. The resort also has a buffet and lots of areas where you can chill whether you're family, friends, or your special someone.
Note: We're not sure if Kamia Bay Resort is closed or open. We didn't get to visit on our recent trip, so we couldn't confirm. But their social media accounts have been inactive since 2021.
---
In 1979, after the fall of South Vietnam, a number of Vietnamese refugees found themselves in Palawan and set up a camp. In 1993, the camp was moved to Barangay Sta. Lourdes. Over the years, some have left and returned to Vietnam but some chose to stay.
Today, this community in Puerto Princesa is called Viet Ville. History buffs will surely find a visit here quite interesting. You can also have a taste of the Vietnamese cuisine at the restaurant here that bears the same name. Viet Ville restaurant serves pho, banh mi, and Vietnamese coffee, among others.
---
Ask anyone in Puerto Princesa where they suggest a first-time tourist should go for a meal, and there's a big chance they will point you to Ka Lui.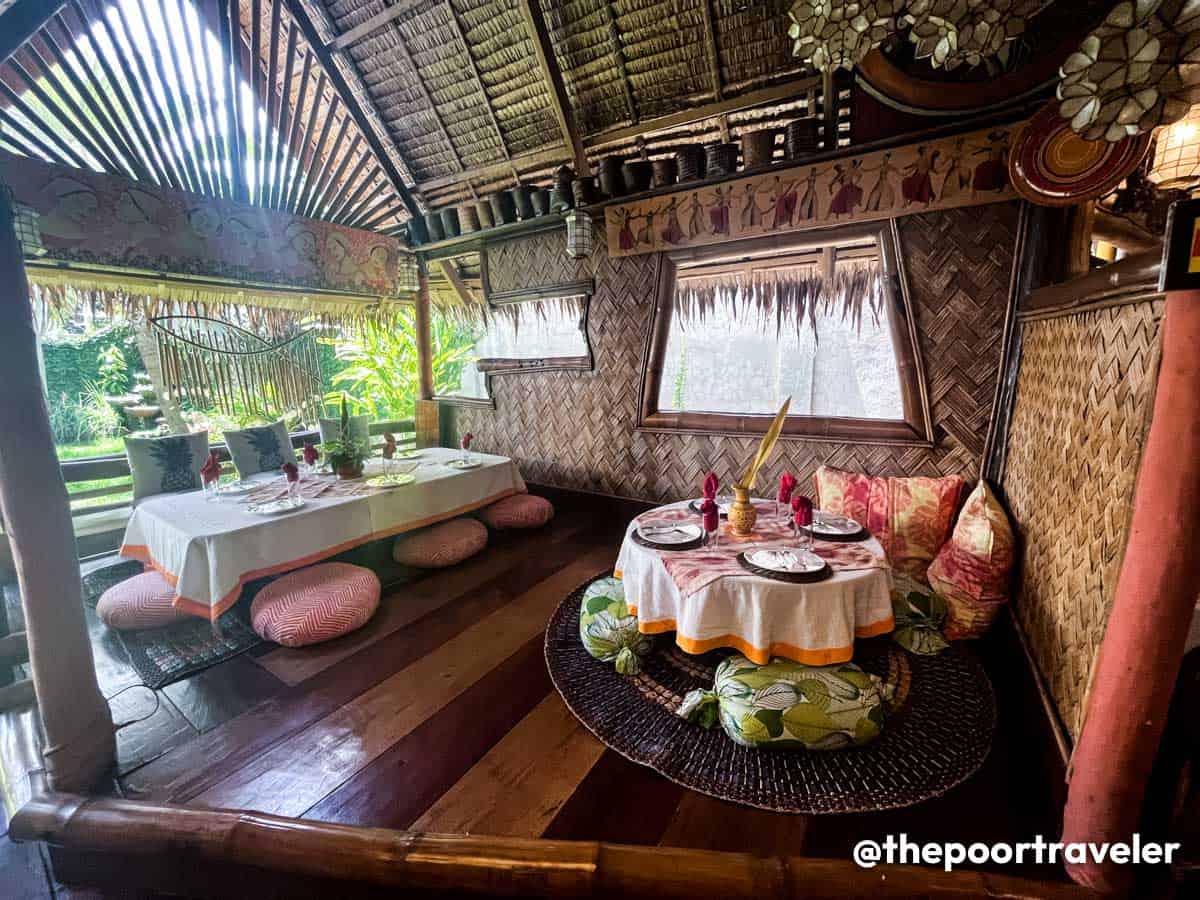 KaLui is perhaps the most well-known Pinoy restaurant in Puerto Princesa. Fostering a homey Pinoy atmosphere, it is with wooden furniture, ceramic pieces, and paintings. Ka Lui serves mostly Filipino seafood specialties. They also give a complimentary fruit salad served on a halved coconut.
This restaurant is extremely popular so it is highly recommended that you make prior reservation to secure a table.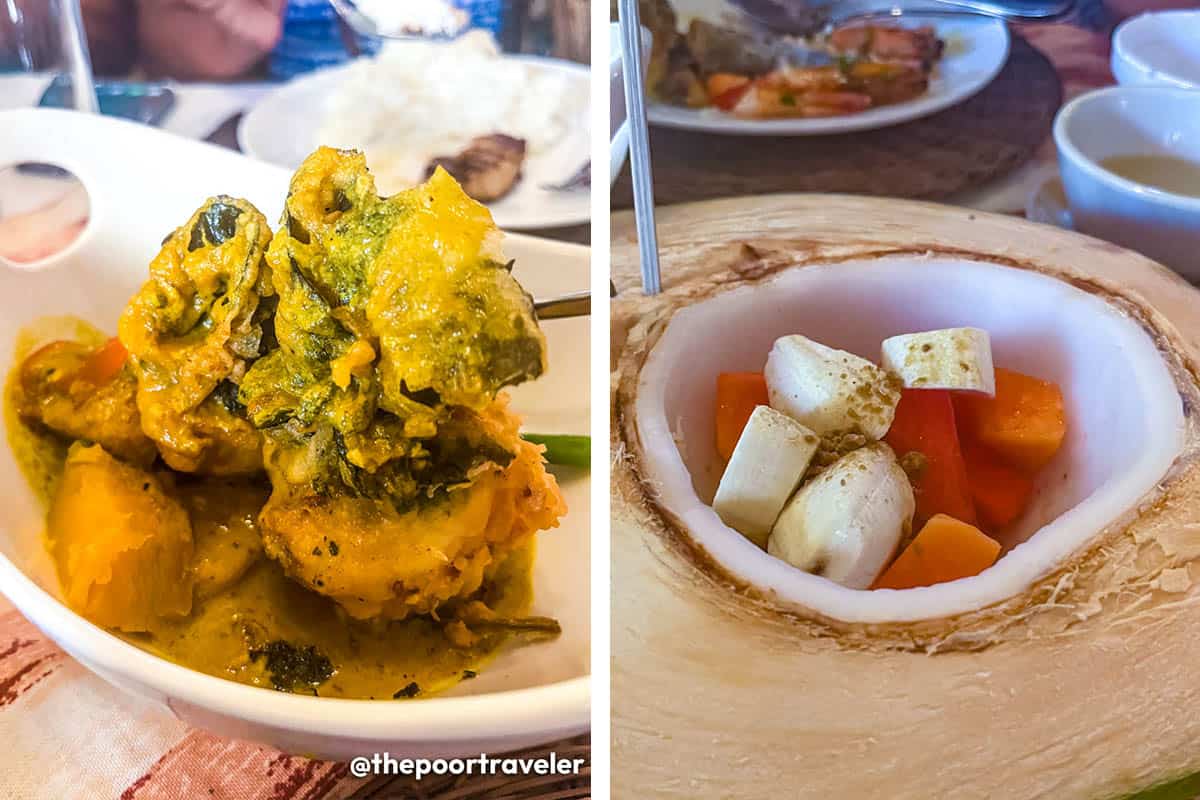 Address: 369 Rizal Avenue, Puerto Princesa
Opening hours: Mondays-Saturdays, 11AM-2PM (Lunch), 6PM-11PM (Dinner)
Contact number: (048) 726-6217
---
This isn't somewhere to go to but something to enjoy! Er, only if you're an adventurous eater.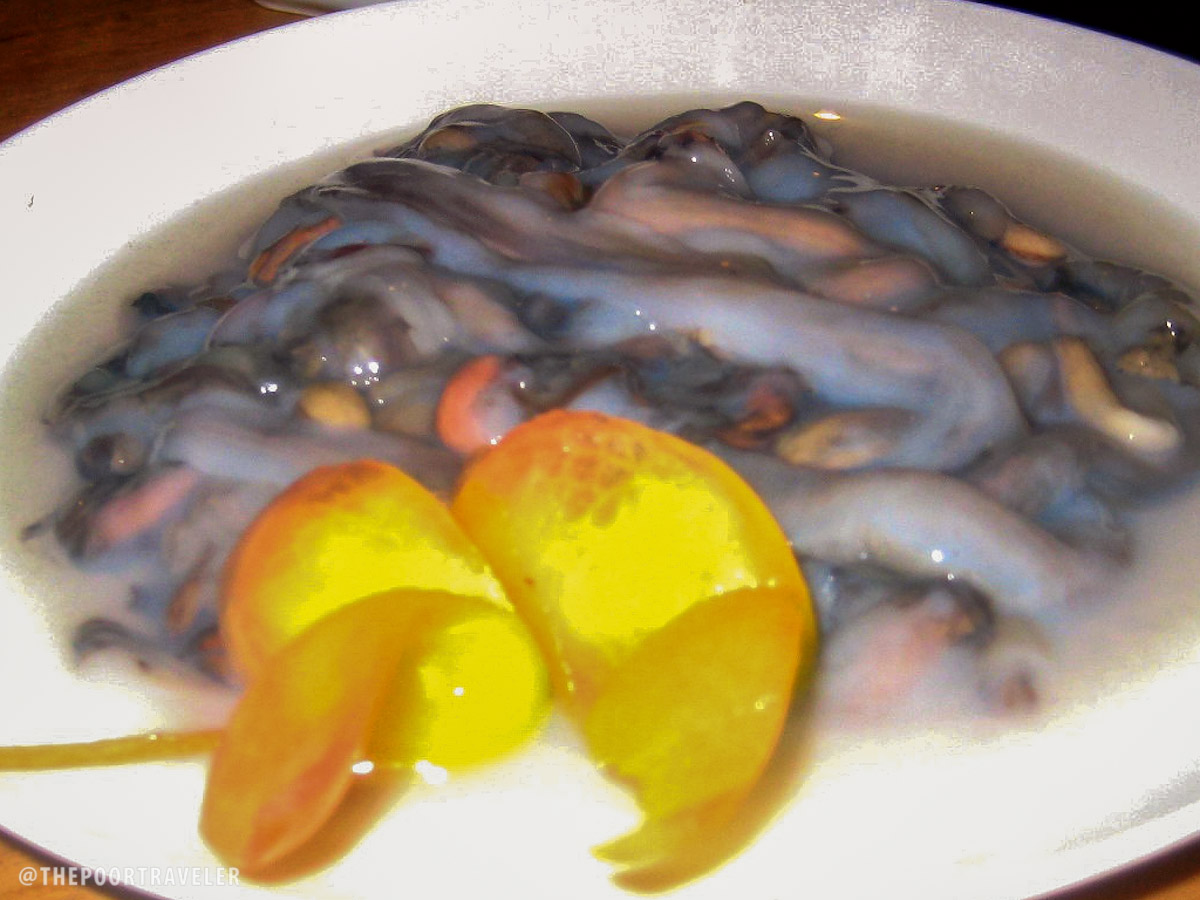 Indulging in local food is always a great part of any travel. If exotic food doesn't faze you, don't miss out on Palawan's delicacy —- tamilok! It's often referred to as a woodworm because it is found inside mangroves. But it is, in fact, a type of marine mollusk with long and soft bodies. Yep, a distant cousin of oysters and mussels! Its taste profile and slimy texture are comparable to the more common bivalves too, albeit with a strong woody aftertaste.
When in Puerto Princesa, you can try this unconventional treat at some restaurants in the city. I was able to try tamilok when we had lunch in Cacaoyan Forest Park in Sabang. They serve it with a side of vinegar where you can dip it before savoring it.
Another restaurant that offers it is Kinabuch's Grill and Bar located within the city center, where our teammate Yosh had his first taste of it.
---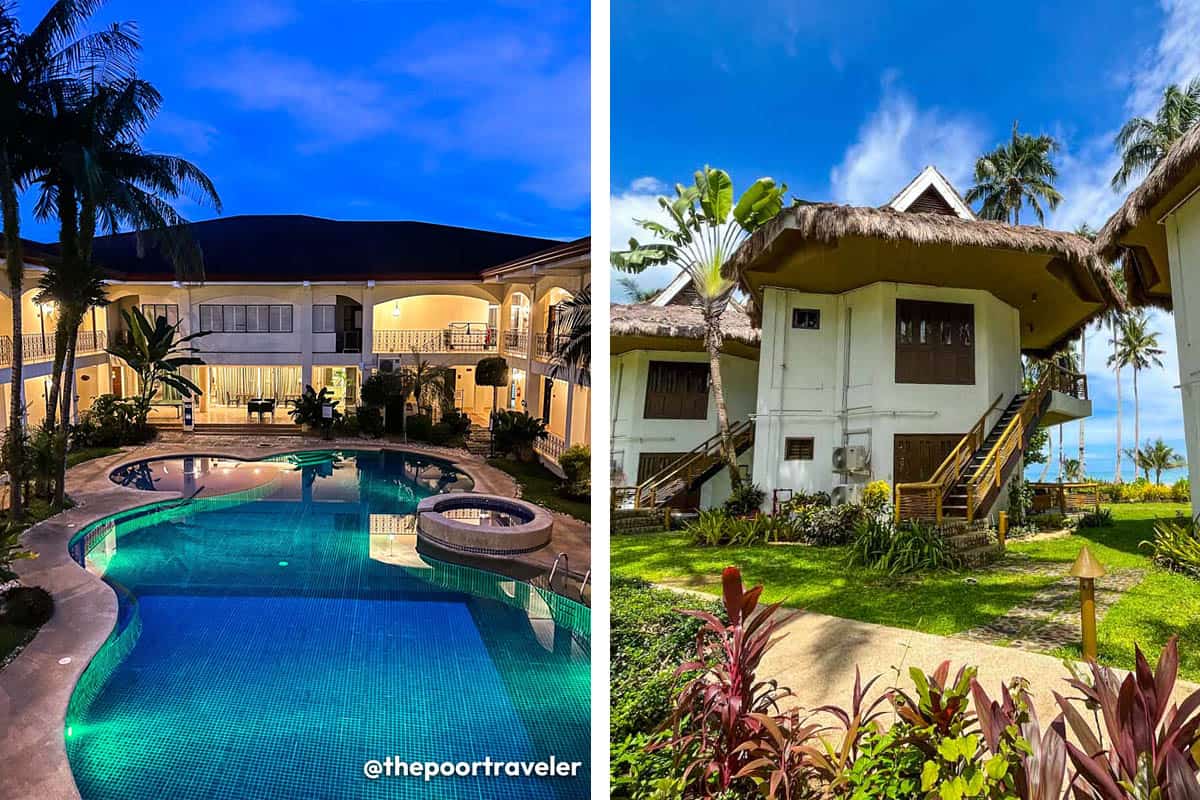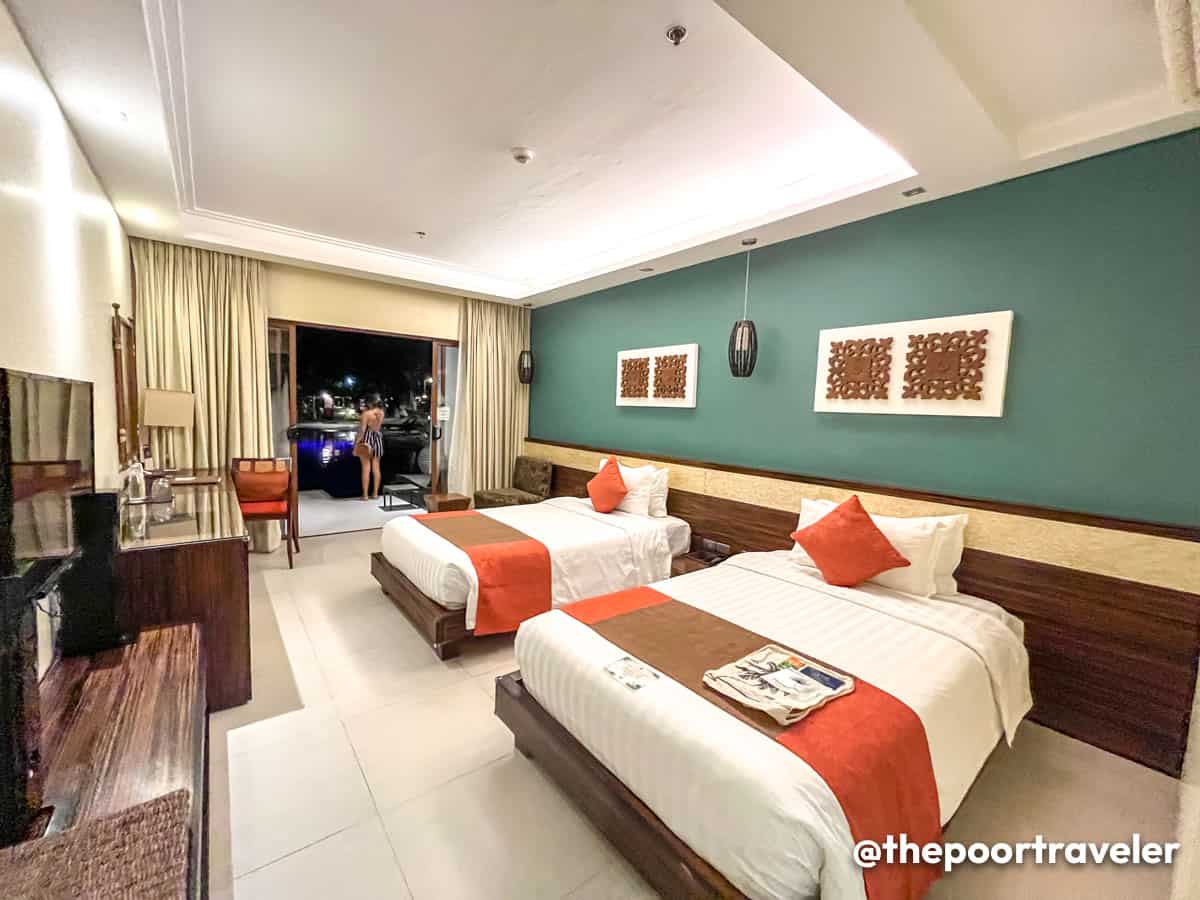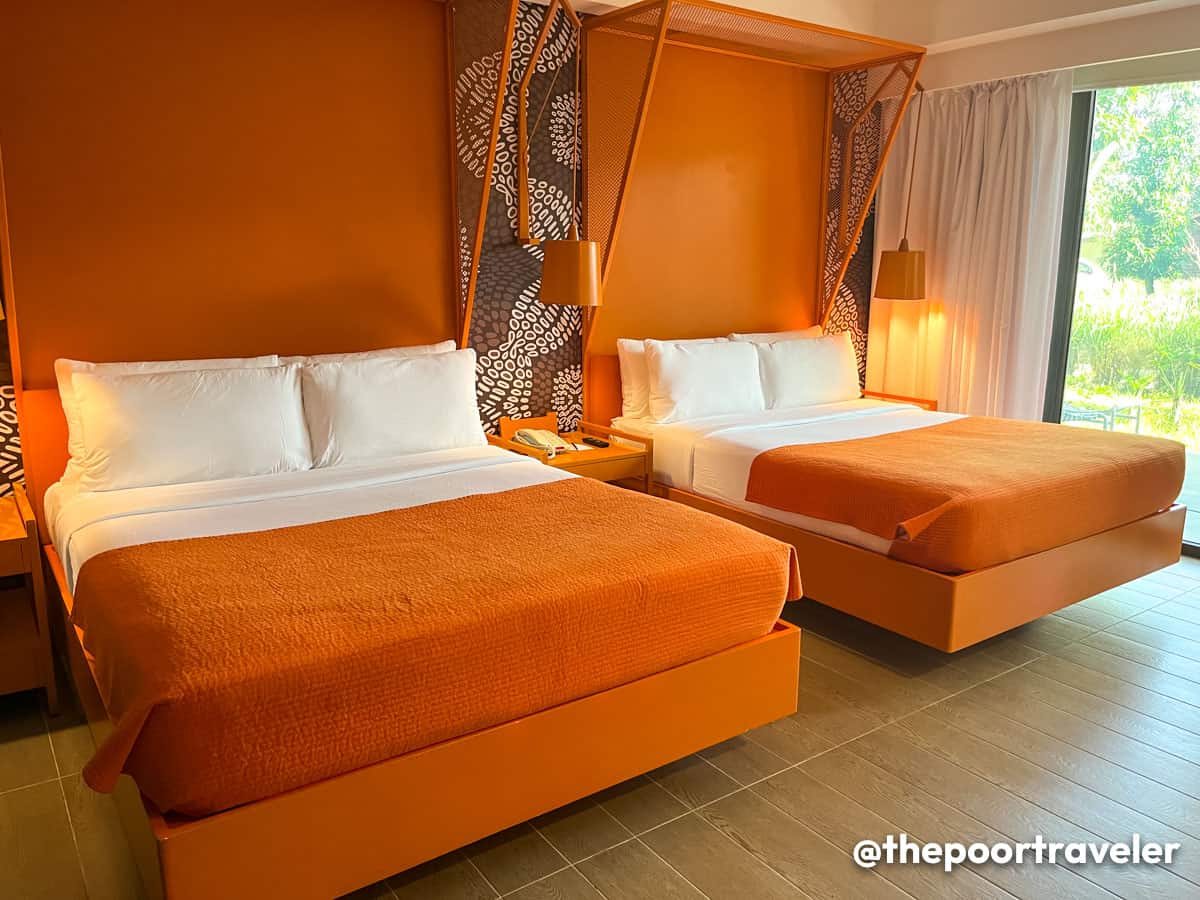 ---