Top 10 places for an awesome company retreat in Germany
Germany is an ideal location for a company retreat—or Firmenrückzug. From the bustling cities of Berlin and Frankfurt to the picturesque landscapes of the Bavarian Alps, Germany has something for everyone. Whether you're focusing on team-building, brainstorming, or simply a bit of R&R, Germany has numerous venues and locations to choose from. 
With over 1,500 breweries, there's no shortage of beer available— and from schnitzel to sauerkraut, bratwurst to Black Forest cake, you won't be at a loss for culinary options either.
In this article, we'll explore some of the best areas and venues for corporate retreats in Germany, and provide tips on how to plan a successful retreat that meets your company's goals and objectives.
5 Regions ideal for your next team offsite
1. Berlin: the beating heart of Germany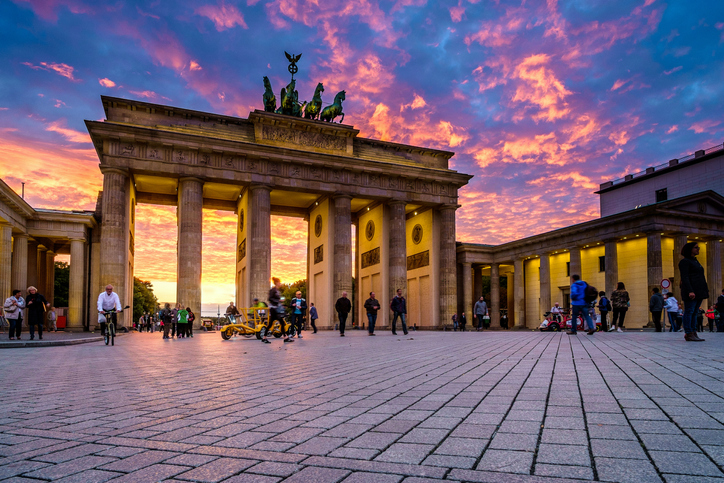 It would be a crime not to put Berlin, Germany's buzzing capital, at the top of our list. Contrary to what most Gen Z's might believe, there's much more to do in Berlin than put on your best black outfit and queue outside Berghain. Germany's capital city offers a unique blend of history and culture, with its world-class museums, incredible cuisine, and outstanding attractions.
It's well-connected and easy to get around, making it ideal for corporate events and team retreats alike. Its fantastic nightlife is an opportunity for your team to unwind and have fun together, while activities during the day range from ceramic painting to indoor skydiving to simply wandering around admiring the street art.
Team building activities: treasure hunts, bike tours around the city, yoga and wellness courses, escape rooms, group cooking classes.
Best time of year: all year round
Price meter: $-$$$
2. Brandenburg: recharge your batteries in a rural paradise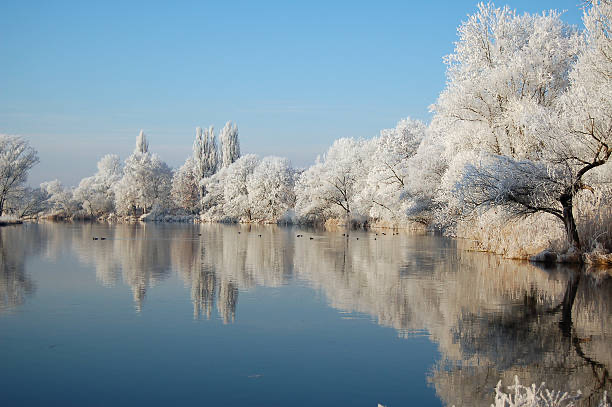 Located just outside Berlin, and reachable by train or bus, Brandenburg is a top retreat location for those companies looking to really disconnect. Surrounded by rolling hills, forests, and lakes, it's a perfect option for a wellness retreat.
There's a strong variety of boutique hotels and resorts in the area, with an equally wide variety of outdoor activities, such as hiking and kayaking. Sometimes some serious R&R can be the key to encouraging teamwork, and Brandenburg is just the place to do it.
Team building activities: yoga retreats, mountain biking, spa treatments, wine tasting, outdoor trails, kayaking
Best time of year: Spring-Summer
Price meter: $$
Did you know that TravelPerk has a specialist Group Travel and Meetings & Events team?
3. Stuttgart: decompress in a beautiful, cultural wine region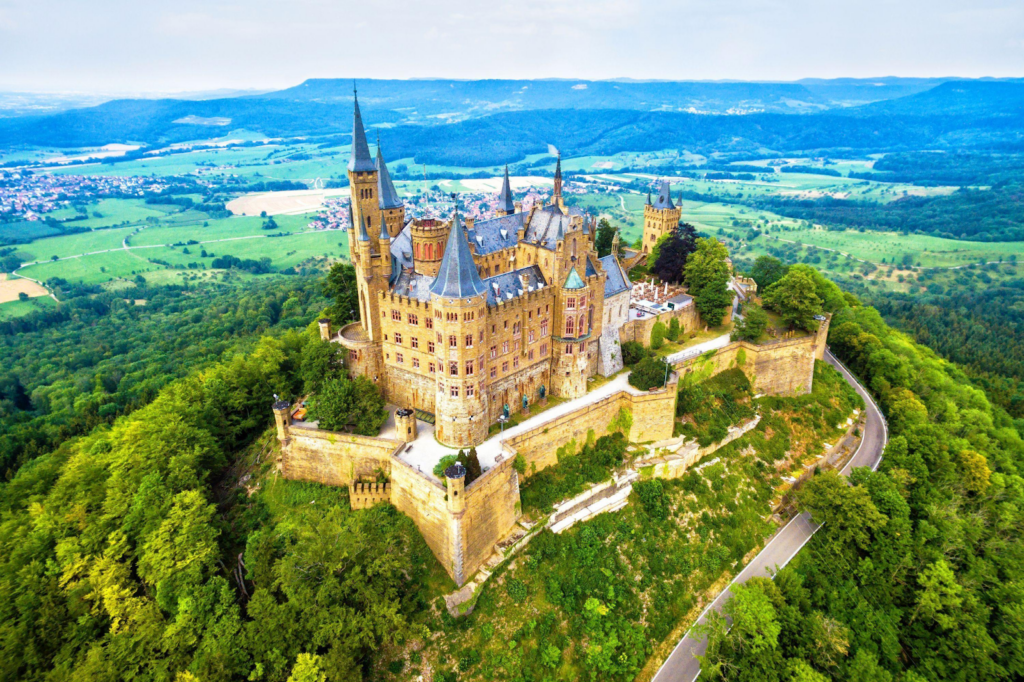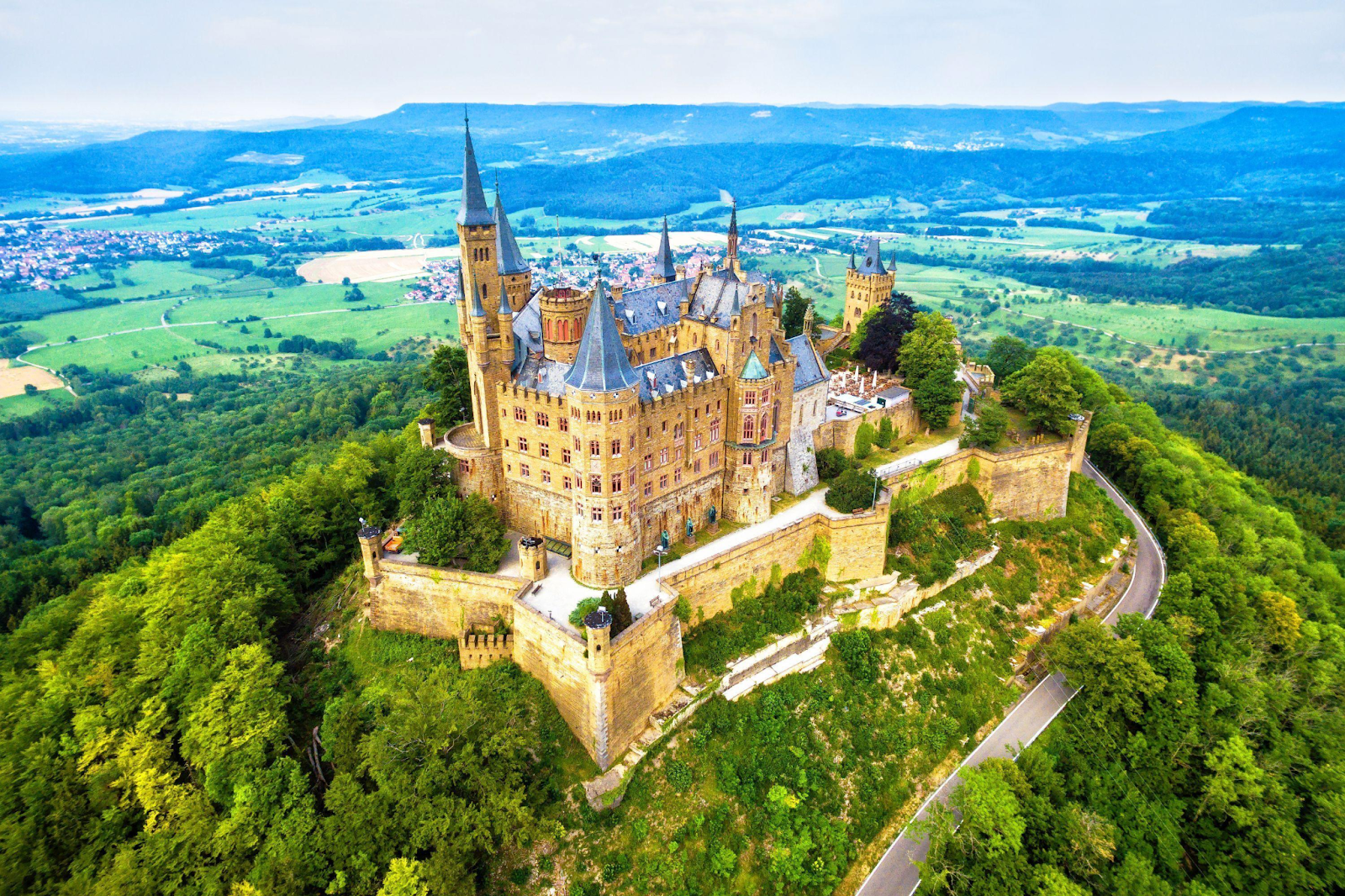 Stuttgart, in the vine-decked Neckar Valley in southwestern Germany, boasts stunning natural beauty, excellent wine, and fascinating history. The city is home to many world-renowned automotive companies (you're looking at Mercedes Benz and Porsche) and plenty of options for a perfect retreat with your company.
The variety of parks (most notably Killesbergturm and Killesbergpark), galleries (Staatsgalerie) and museums (Solitude Palace) mean that you can opt for a jam-packed agenda, full of cultural sights, but it's also a great place to bring your team to relax and consolidate a healthy company culture.
Team building activities: wine-tasting, gourmet food markets, sightseeing tours, hiking,
Best time of year: Spring-Autumn
Price meter: $-$$
4. Hamburg: the home of seven UNESCO sites—and the hamburger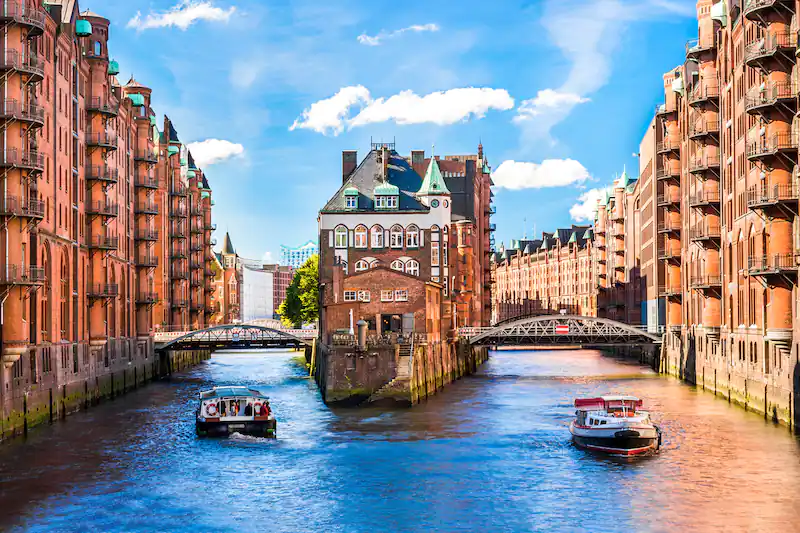 In answer to your question—yes, the hamburger was invented in this seaport town. Germany's second-largest city, Hamburg, is known for its vibrant cultural scene, picturesque harbor, and stunning architecture.
The city's world-class restaurants and entertainment options make it an ideal location for a corporate getaway, executive retreats, and team-building activities. It's a great option for corporate retreats all throughout the year, with world-famous Christmas markets (or Glühweinmarkt) on offer during the festive season.
Team building activities: paintball, escape rooms, archery, e-bike tours, volleyball, dragon-boat trips
Best time of year: all year round
Price meter: $-$$
5. Munich: relax and explore this must-see cultural hub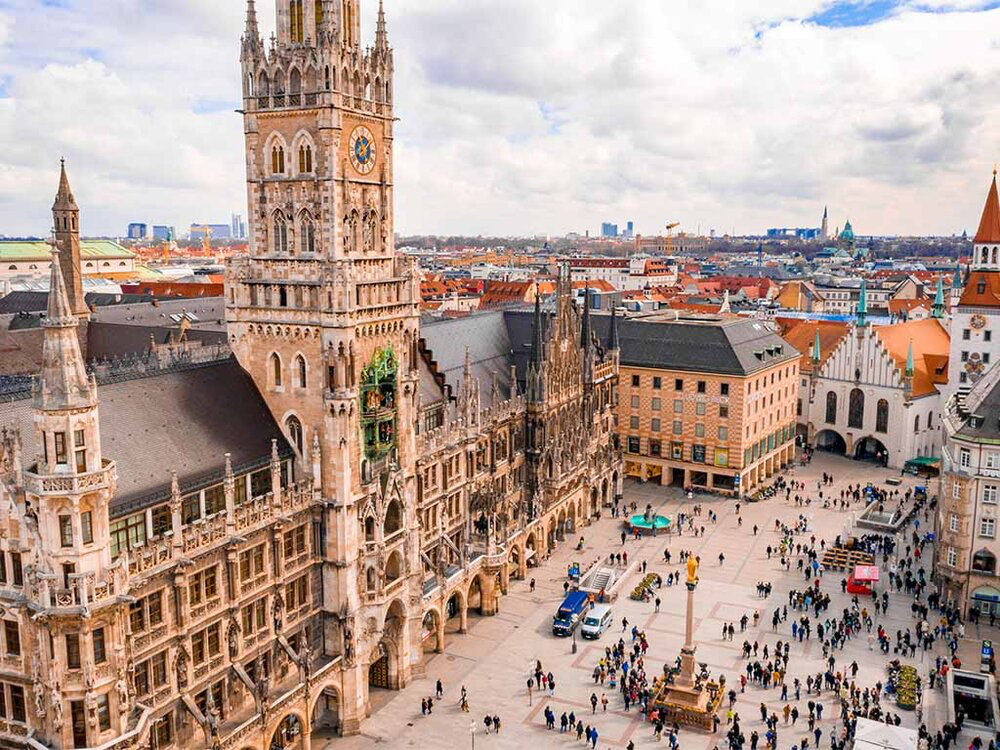 Located in southern Germany, Munich is a great option for companies looking to combine culture and recreation: a corporate retreat is a great way to see another side to this global business hub. The city's proximity to the Swiss Alps also makes it an excellent location for day trips—with outdoor activities, like hiking in the spring and skiing in the winter.
A laidback day in Munich might start with breakfast at the traditional restaurant Schneider Brauhaus, a stroll through the Glockenbachviertel district, and a coffee in one of its pretty cafés, followed by a visit to Olafur Eliasson's famous 'Umschreibung' installation. You might then wander around Viktualienmarkt, the city's oldest farmers' market, and then have a dinner of Schweinshaxe (pork knuckles) at Augustiner am Dom.
Team building activities: walking tour of the city, hiking, outdoor pool swimming, galleries, culinary tours.
Best time of year: Spring-Autumn
Price meter: $-$$$


5 Hotels for a team-building retreat to remember
1. Hotel Karl August: a perfect base to discover Nuremberg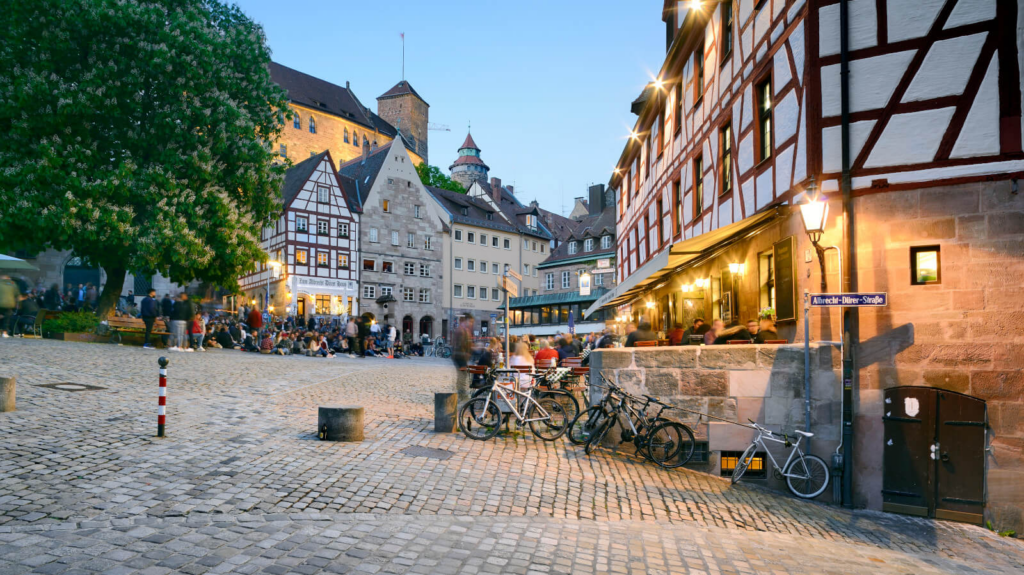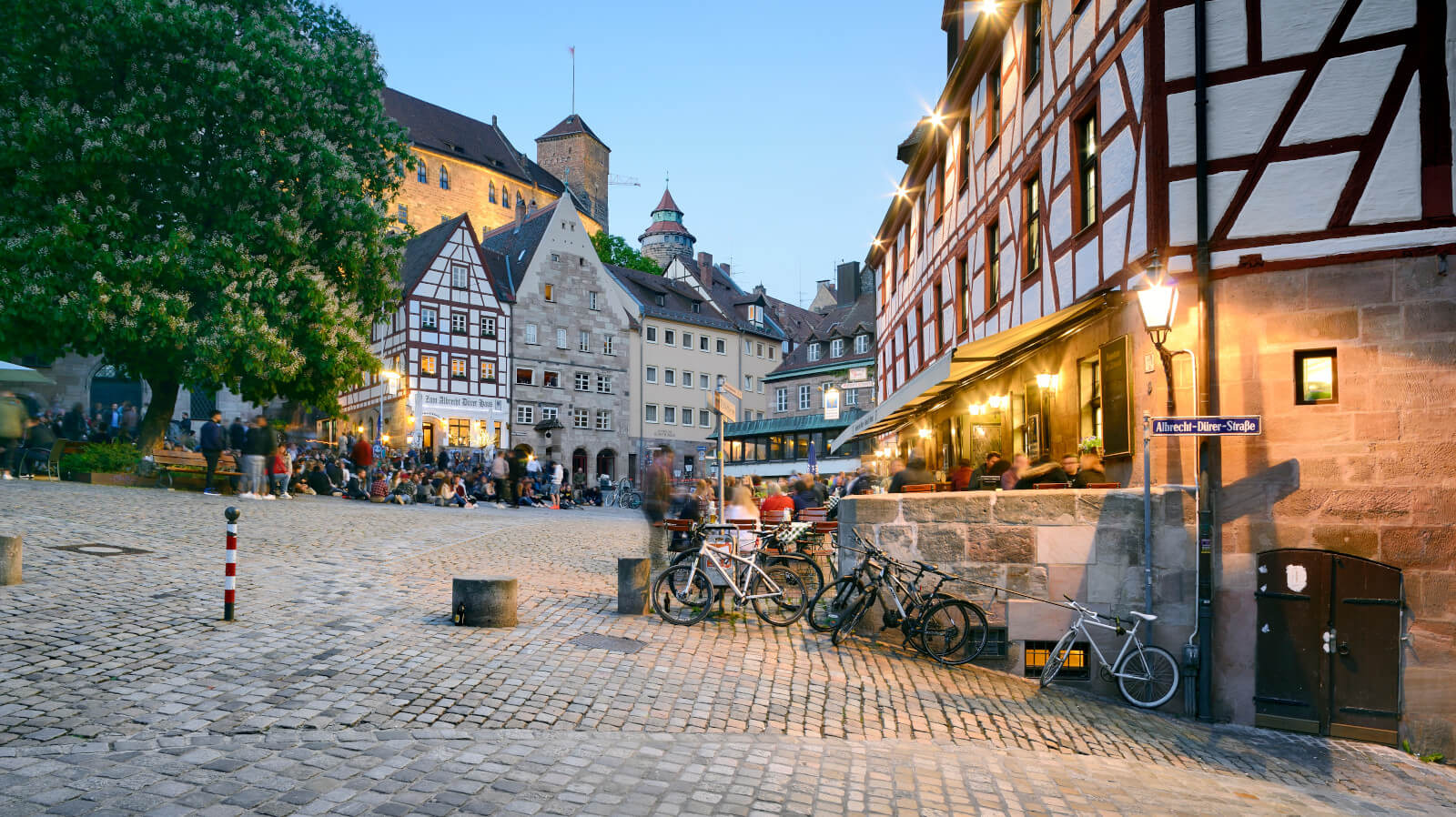 Rated highly by corporate groups, Karl August offers a functional oasis in the historical city of Nuremberg. With the city's cobbled streets and old-town feel, the hotel provides the modern amenities to make your stay as comfortable as possible—including free high speed WiFi, a pool with a view, and a fitness center.
Team building activities: city bike tours, cooking classes, wine tasting, escape rooms, live music shows
Best time of year: all year round
Price meter: $$
2. Hotel Riessersee: ensconce your team in a mountain hideaway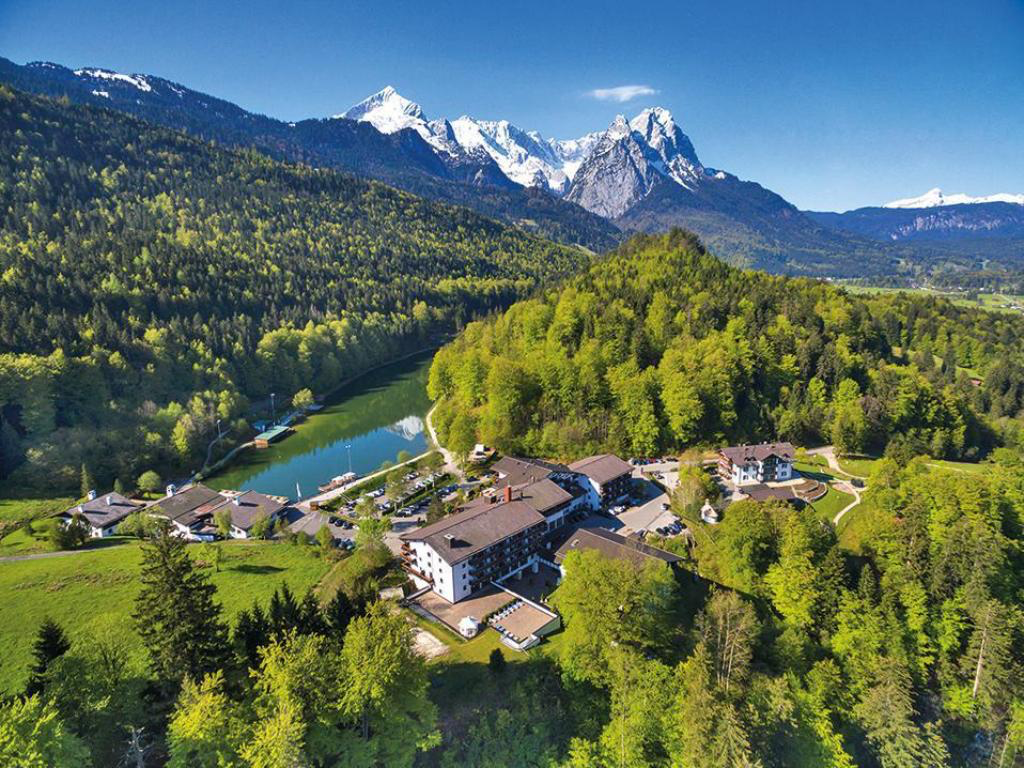 If you're looking to go all-out with a Bavarian-vibe corporate retreat, this hotel is for you. High up in the Alps, not far from Switzerland, this hotel sits on the shores of the beautiful Lake Riessersee. Equipped with a spa area including indoor pools, saunas, and infrared cabins, you can guarantee a picturesque wellness retreat for your team.
Team building activities: wellness sessions, swimming, Bavarian culinary experiences, hiking, boat trips
Best time of year: Spring-Summer
Price meter: $$
3. The Mandala Hotel: a professional home-from-home in bustling Berlin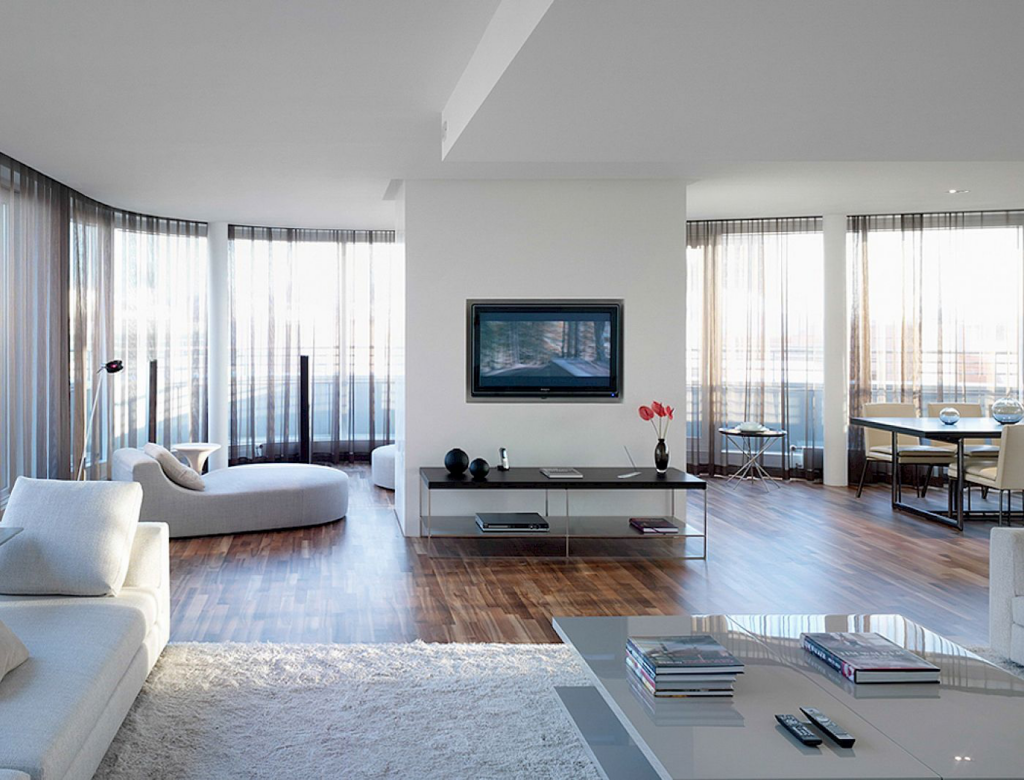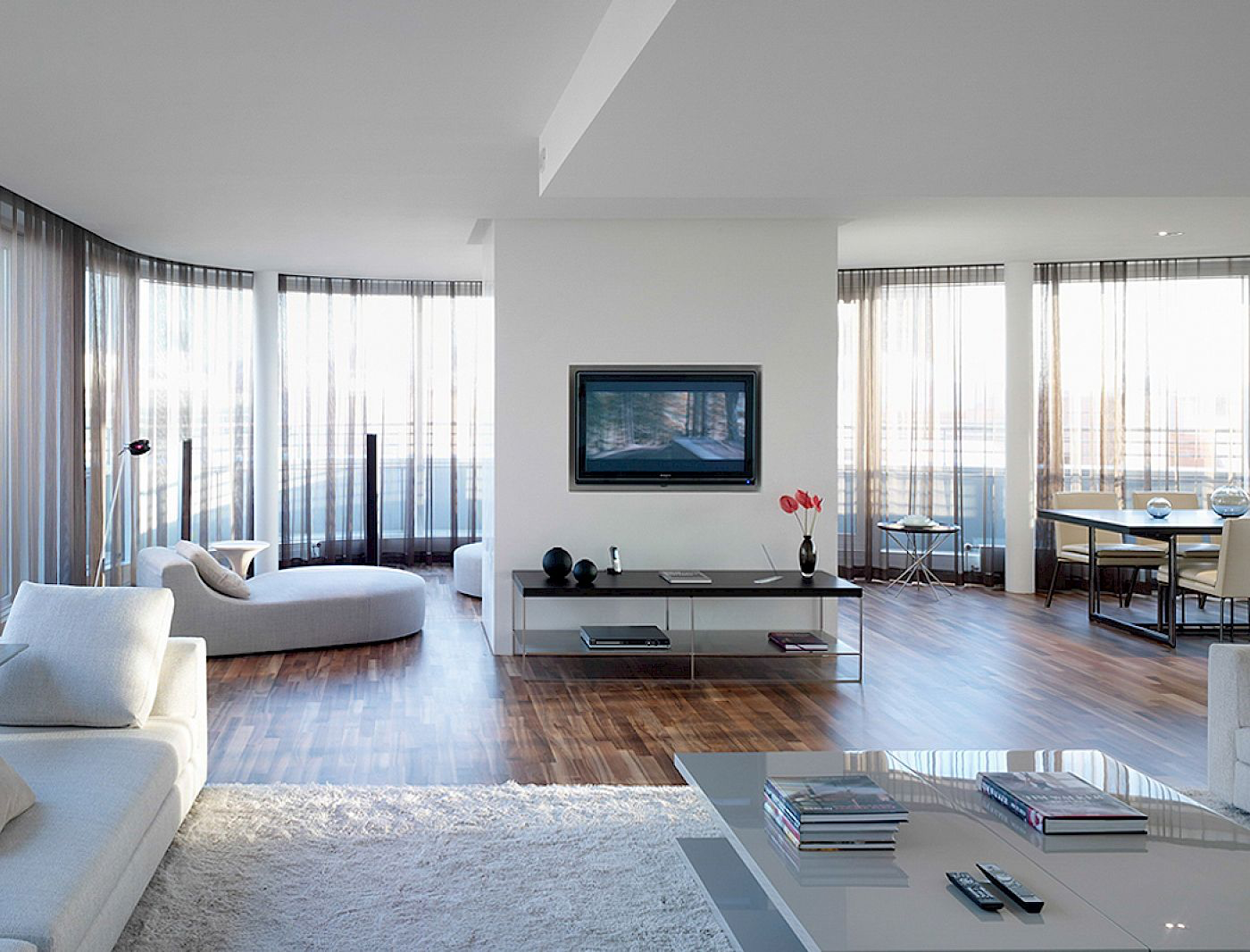 A five-star hotel for a five-star team, located right in the heart of Berlin. Just a short walking distance from must-see sites such as the Brandenburg Gate and the Reichstag, it's a brilliant option for corporate getaways where sightseeing is a top priority. Equipped with a business center and conference facilities, it's often used by corporate groups, but works equally well as a relaxing retreat location.
Team building activities: escape rooms, treasure hunt, world-class dining options, walking tours
Best time of year: all year round
Price meter: $$$
4. Hotel Bikini Berlin: a fun location for relaxed corporate retreats in the capital city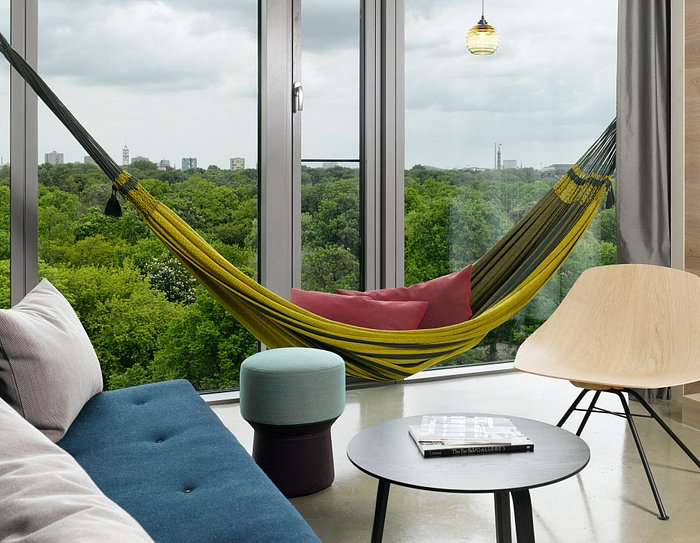 If you're set on Berlin, but you're also aiming for total relaxation, this innovative and exciting venue created by designer Werner Aisslinger is the one for you. With half the rooms looking over the ape and elephant enclosure in the world-famous Berlin Zoo, and the other half enjoying views of the must-see Kaiser Wilhelm Memorial Church, an unrivaled view is guaranteed! 
With bicycle rental on offer, a rooftop restaurant with 360° views of the city, and a buzzing bar with a DJ corner, it's a great place for your team to let their hair down.
Team building activities: bicycle tours, escape rooms, treasure hunt, world-class dining options
Best time of year: all year round
Price meter: $$$
5. Waldhaus Ohlebach: disconnect from the world in Schmallenberg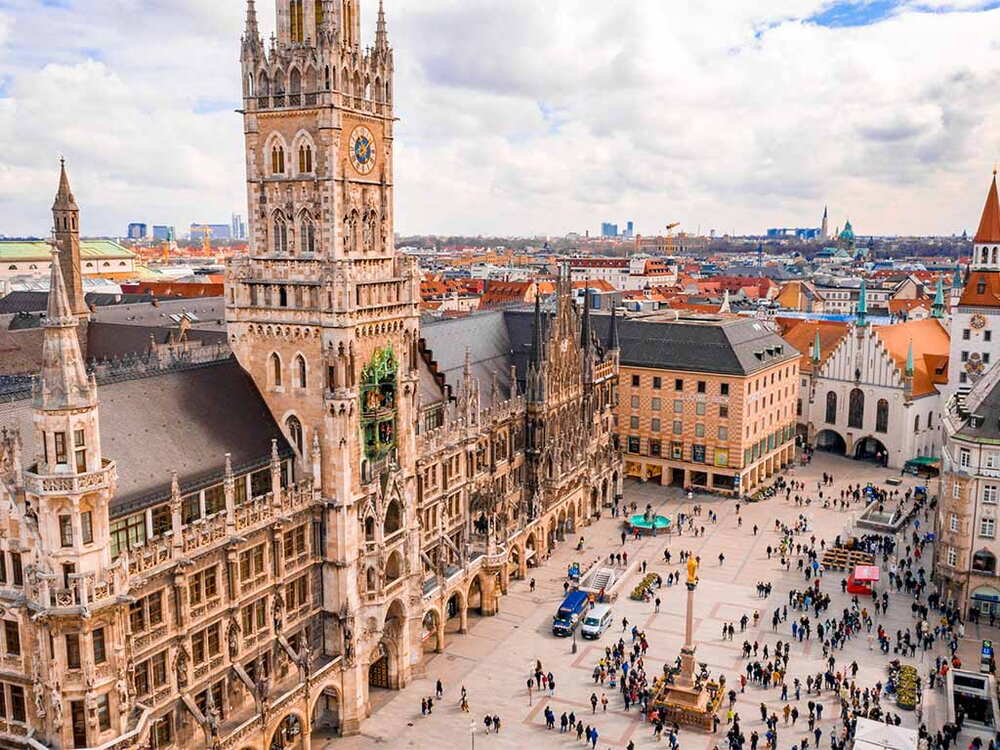 In the North Rhine-Westphalia area of Germany, this hotel sits nestled in the picturesque countryside, offering a complete retreat in its cut-off location. With a stunning green infinity pool, a highly-rated restaurant, and great facilities, you and your team won't need (or want!) to leave for the duration of your stay.
Team building activities: hiking, outdoor activities, trips to neighboring towns, nature trails
Best time of year: Spring-Summer
Price meter: $$$
Get started with booking your corporate retreat today 
Hopefully you'll be feeling inspired by the best venues and locations for a corporate retreat in Germany—now all you have to do is begin organizing your offsite retreat. Here's the good news, for everyone who knows how much of a nightmare it can be to efficiently organize your team offsite, you don't have to do it! TravelPerk Events offers end-to-end organization, helping you book travel and accommodation, manage bookings and choose locations. 
Say goodbye to piles of admin and never-ending tasks, and let TravelPerk take it on. The TravelPerk team will help source the best flight options, ground transport and hotel bookings, making sure your corporate retreat really is a retreat—from door to door. Book a free demo to see how our specialist events team can help. Bis bald! (See you soon!)