How to Keep White Clothes White: Experts' Game-Changing Tips
Whether it's a pristine white blouse, a pair of fresh white jeans, or luxurious white linens, there is an undeniably captivating allure to a flawlessly clean white ensemble. But let's be honest, after a few washes, most garments can start to develop that dreaded grayish tinge. So if you're like me, you must be wondering: how to keep white clothes white. It should be easy, right?
From my experience, not so much. When you add two toddlers to the equation, you can only imagine how much more challenging it becomes to keep white things clean. Any moms out there who can relate? It's so difficult that many of my friends laugh at the idea of having white clothing or bedding during the parenting years.
Well, I'm here to assure you that it is possible. With Memorial Day behind us and the unofficial start of summer underway, I'm ready to share my secrets for maintaining that ethereal brightness without resorting to harsh chemicals that harm both our clothes and the environment. Let's dive in.
Featured image by Michelle Nash.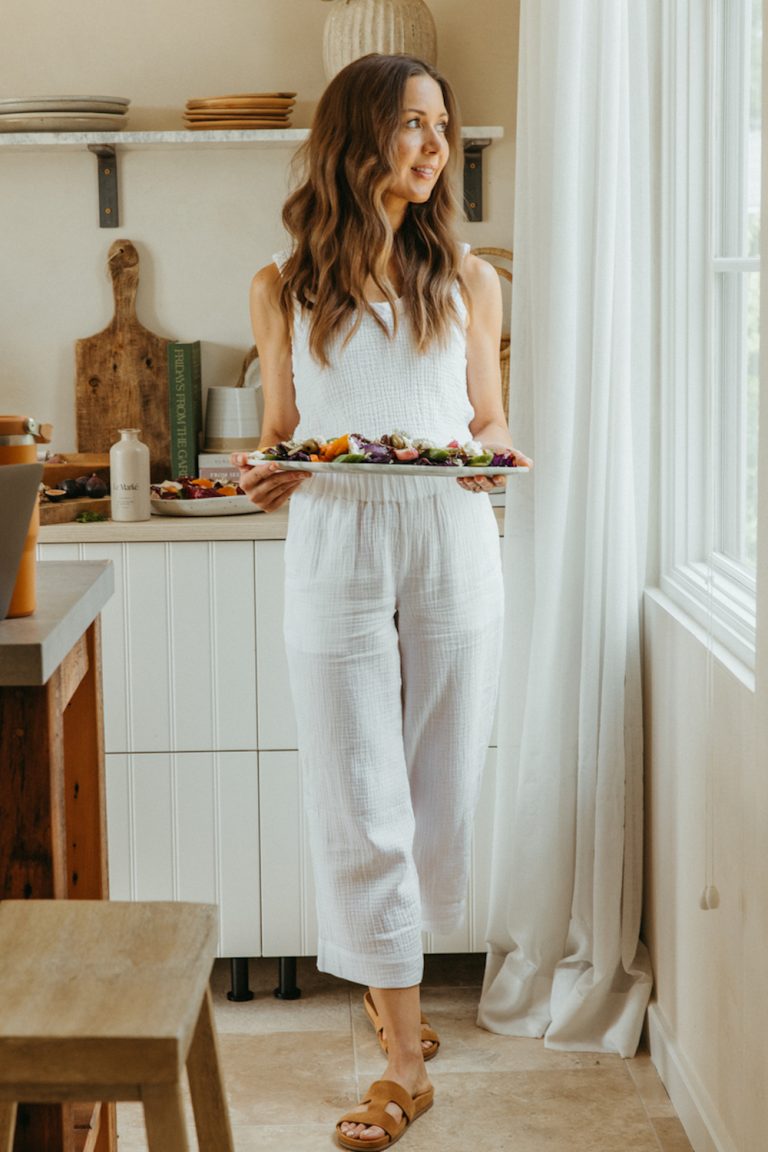 How to Keep White Clothes White: Experts Share Their Tips
I like to refer to the laundry room as my office, and I take pride in excelling at one of my main mom duties. Because everyone in my family has sensitive, allergic skin, I have switched to non-toxic products to tackle the uphill battle of laundry.
Conventional laundry products often contain allergens and irritants that can trigger skin sensitivities, allergies, and dermatitis. By switching to non-toxic alternatives, we prioritize the health and well-being of our loved ones while still getting clean clothes. However, it's important to note that non-toxic products may not always perform as effectively as their chemical-laden counterparts.
Every product is curated with care by our editors and we'll always give an honest opinion, whether gifted or purchased ourselves. If you buy something through our links, we may earn a small commission at no cost to you.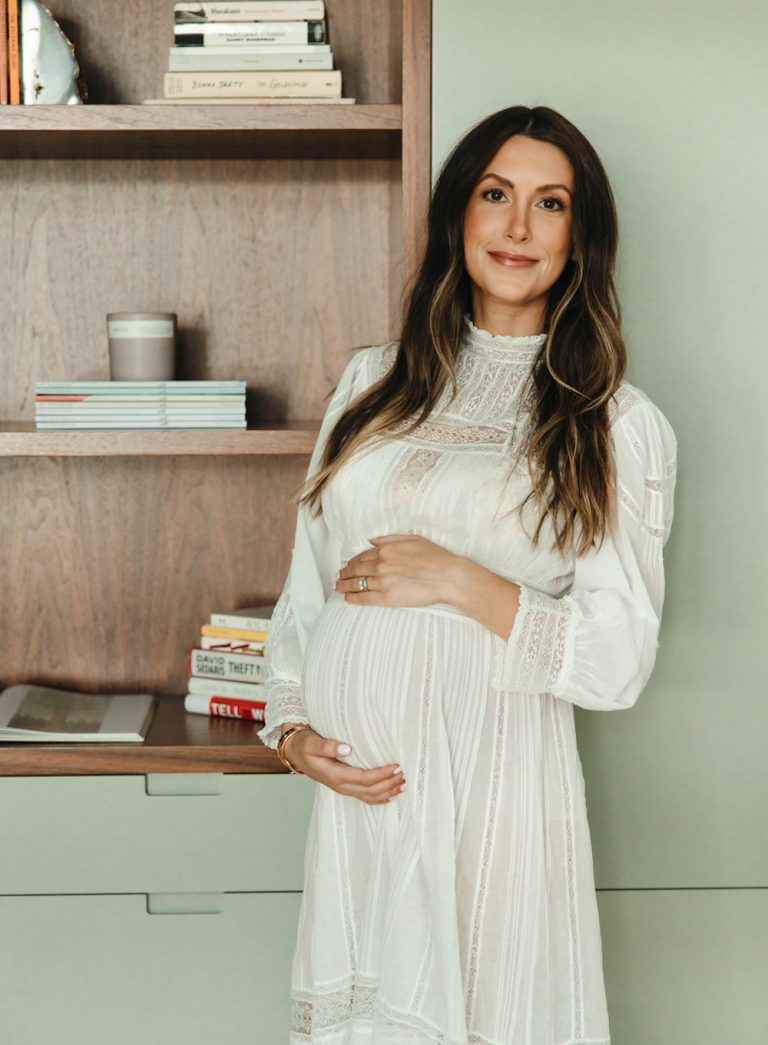 Oxygen Booster > Bleach
When it comes to knowing how to keep white clothes white, my expertise only goes so far. For insights, I enlisted the help of some laundry experts. Corinna Williams, Co-CEO of Celsious, chimes in.
"The best way to keep whites bright without the use of harsh chemicals like chlorine bleach is to use an oxygen booster like our Supersalt consistently. I like to add a tablespoon of the powder, along with detergent or laundry powder, to each load of whites to prevent discoloration.
"For items that need immediate brightening, an overnight soak before machine washing can do the trick. Simply dissolve half a tablespoon of the oxygen booster in a bucket or sink of warm water and let your laundry soak to eliminate any greying or yellowing."
Don't Overlook Your Dish Soap
Some other fantastic tips come from the co-founders of L'Avant Collective, Lindsay Droz and Kristi Lord. The experts recommend a household favorite that could be your secret laundry weapon. "You can also use our high-performing dish soap to pre-treat stains. Additionally, it's helpful always to carry a pocket-size stain treatment when you're on the go. We carry our plant-based cleaning wipes with us everywhere for cleaning up small stains and even accidental makeup smudges on our collars."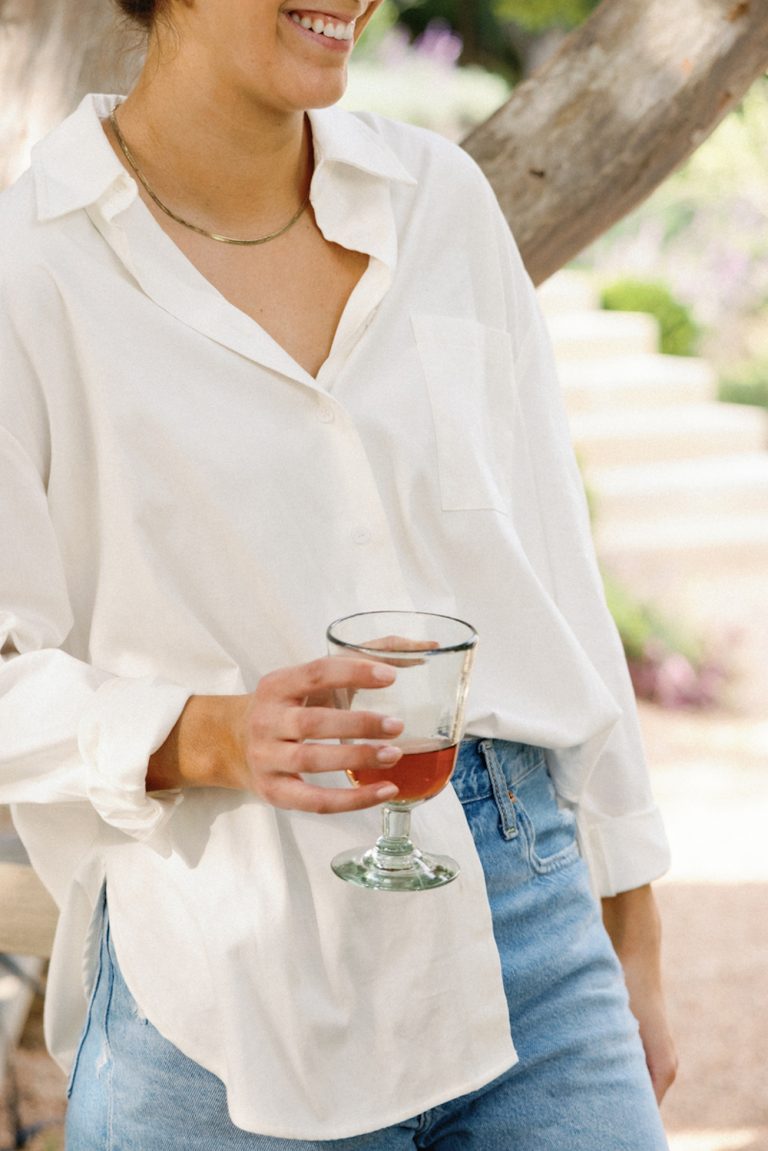 The Final Word on Bleach
Now, onto the million-dollar question: is bleach ever the solution to maintaining the whiteness of clothing and linens? According to Droz and Lord, it's not recommended unless absolutely necessary. "Unless you need to disinfect, we do not recommend using bleach for your laundry. Continued use of bleach can deteriorate the fibers of your clothes over time, and natural cotton fibers are not naturally white. Cotton is dyed that bright white. When bleach is added, there is a risk of bleaching away the dye and bringing out the yellow tone of the natural cotton fibers."
Achieving and maintaining impeccably white garments is not only about aesthetics but also an expression of our commitment to sustainable living. By embracing non-toxic products and the power of oxygen boosters, we can preserve the timeless elegance of our whites without compromising our eco-conscious values. 
I can't wait to see you all in your bright summer whites!