15 Pros and Cons of House Sitting and Pet Sitting
House sitting and pet sitting are undeniably great ways to travel the world, meet new people, care for animals, and receive free accommodation. I've been a pet sitter for a few years now, and while I love it, there are both pros and cons to house sitting and pet sitting.
House sitting is when you stay and look after someone else's home while they're away. In exchange for free accommodation and utilities, you clean and maintain the house, water the plants, and provide the homeowners with the comfort and reassurance that everything is safe and secure.
Pet sitters also take care of the homeowner's pets, which can include feeding, watering, playing, cuddling, walking, and grooming.
Pet sitting has allowed me to spend weeks caring for a golden retriever in the English countryside, a month and a half with a French bulldog in Tokyo, and a couple of weeks with a playful cat in Brussels, all without spending a dime on accommodation. It is without a doubt my favorite way to travel.
But, like any other living situation, there are both pros and cons of house and pet sitting. So, if you're wondering if house sitting is right for you, continue reading; I will outline the 15 greatest advantages and disadvantages of house sitting.
Without further ado, let's get started.
☞ SEE ALSO: How To Become a Pet Sitter
Long-Term Sits vs. Short-Term Sits
Before I list all the pros and cons of being a house sitter, I first want to clarify the difference between long-term sits and short-term sits.
Long-term house sits typically range from a few weeks to several months in duration, while short-term house sits typically range from a few days to a couple of weeks. While both can be great experiences for travelers and digital nomads alike, each type of sit offers different advantages and disadvantages.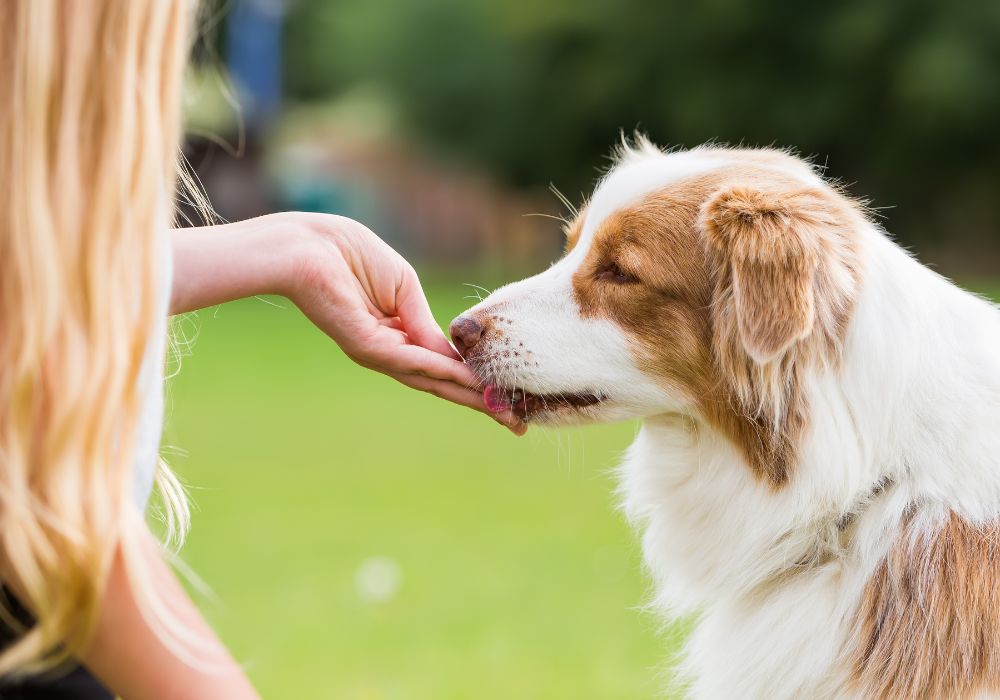 For instance, long-term house sits give the sitters an extended amount of time to immerse themselves in a new culture and meet locals. I also love long-term house sits as they always provide me with a chance to relax, rewind, and reset when I'm feeling a bit of travel burnout. In contrast, short-term house sits are great for saving money on hotels and hostels when visiting a new city.
To summarize, short-term house sits are the right choice for people on a tighter timeline wishing to travel to new destinations, while long-term house sits are the right choice for digital nomads who are searching for a new home base for a while.
Pros of House Sitting and Pet Sitting
Now that we've clarified the difference between long-term and short-term house sits, let's discuss why house and pet sitting might be right for you. These are the 10 ultimate benefits of house sitting: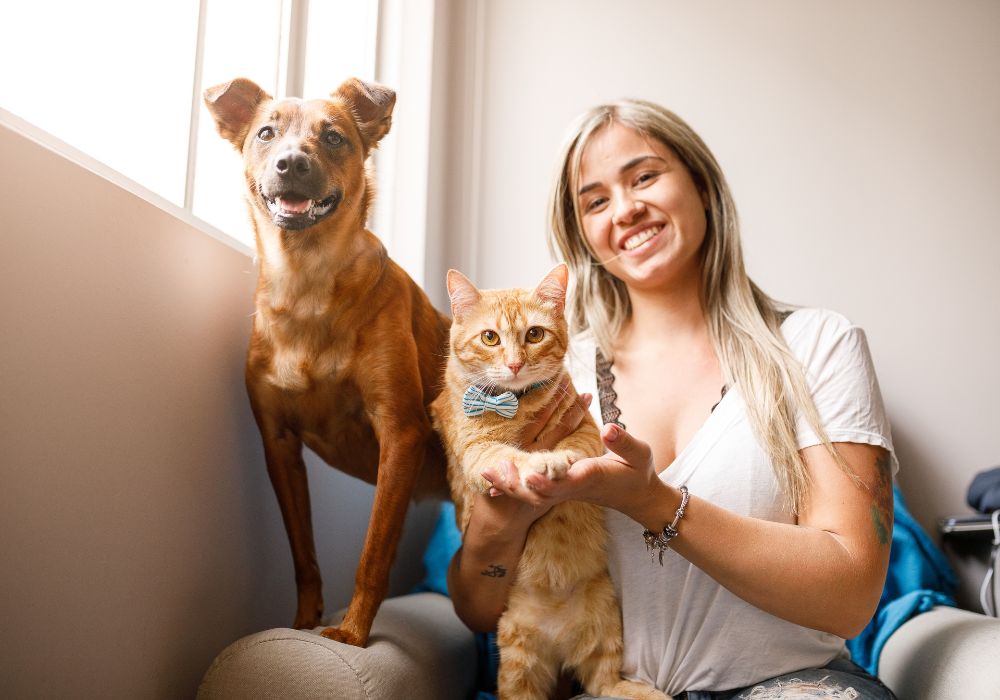 1. Free Travel Accommodation and Utilities (One of the Greatest Benefits of House Sitting!)
First and foremost, one of the greatest advantages of house sitting is the free travel accommodation and utilities in exchange for your time and attention.
I'm sure you agree that hotels (and even hostels) can be the most expensive part of a trip. Consequently, house sitting and pet sitting allows you to save tons of money, regardless of if you're going on a short vacation, backpacking for a year, or living as a permanent nomad.
You're also equipped with all of the comforts and amenities you need to feel right at home, which (usually) includes free, high-speed internet. This makes it the perfect gig for those working online.
The chance of free accommodation was one of the biggest allures for me when I first started out as a pet sitter, and it's still one of the biggest perks. It's especially great when you're visiting an expensive destination such as New York or Hawaii.
2. Travel from a Local Perspective
Not only does house sitting allow you to save money on your trips, but it also provides you with the rare and unique experience of living like a local.
Rather than staying in the typical, busy tourist areas, you get to stay in the residential neighborhoods, shop at the local markets, and discover some hidden gems you may otherwise miss if staying elsewhere. Furthermore, you get to immerse yourself in the culture.
House sitting is truly one of the best ways to really get to know the city that you're visiting, and it's one of my favorite parts of the job. I feel like I know the cities of Yokohama and London far better since I've had the opportunities to visit the less-popular sides of them.
3. Meet Locals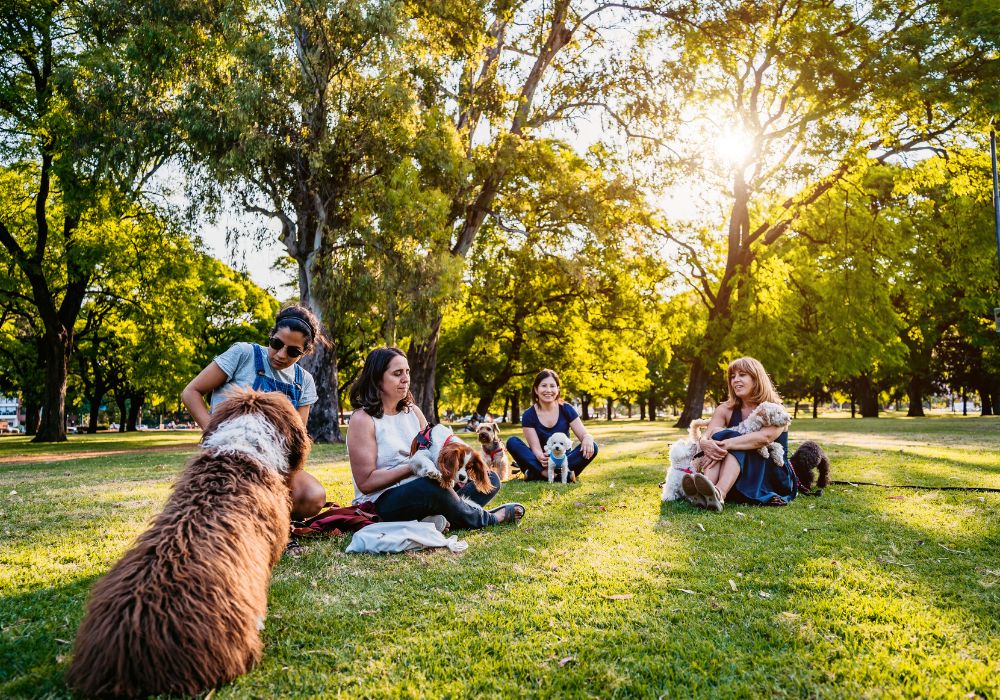 Similarly, house sitting and pet sitting offers you the rare and special opportunity to meet and form connections with local people, from the homeowners to their friends and family, their neighbors, and more.
These opportunities are far less common in hotels and hostels when you're surrounded by fellow travelers. You're also typically staying in touristy areas when traveling regularly and so are most likely to only encounter locals working in the tourism industry.
As a result, the chance to form local connections is truly one of the greatest benefits of pet sitting. I find it particularly easy to make local friends when walking dogs. As the dogs sniff and say hello to each other, you also have the chance to say hello to the dog owner; forming a friendly local connection.
4. Stay in Luxury Properties
Another amazing perk of house sitting and pet sitting is that you get the chance to experience luxury like never before (at little to no cost).
If you've ever imagined spending a month in a villa in Central America, a vineyard in California, a mansion in the French countryside, or in a penthouse in London, house sitting is a budget-friendly way of achieving these dreams.
Needless to say, many pet and house sitting jobs involve staying in luxurious properties (like mansions, vineyards, or houses with pools). While these gigs can occasionally be quite competitive, it can be surprisingly easy to find an incredible, luxury pet sitting job in the countryside; you just have to be prepared to stay outside of the city.
5. Cuddle with some Adorable Animals
Next, if you're an animal lover who isn't able to own a pet right now, then pet sitting is the perfect way to get some quality, loving, one-on-one animal time.
This was one of the biggest reasons why I started house sitting in the first place; I was living a nomadic lifestyle alone in Japan, and I really missed the companionship of animals. Pet sitting allowed me to cuddle and care for some adorable cats and dogs while also getting free accommodation and living like a local.
It really was a win-win-win situation.
Pet sitting also allows you to get a full range of experiences with a wide variety of animals, such as cats, dogs, guinea pigs, hamsters, fish, bunnies, birds, and horses.
6. It's Flexible
Another great advantage of pet sitting is its flexibility. When searching for house sitting opportunities, you can be choosy with what you want from your ideal house sit. And since there are many opportunities available, chances are you'll be able to find a pet sit that suits your desires.
Most house sitting websites (including Trusted Housesitters, the biggest pet sitting platform) allows you to choose the length of your house or pet sitting gig (from a few days to a few months), the dates, the destinations, and the types of animals you'll care for.
However, it can sometimes be difficult to find the perfect pet sit in certain areas. For example, there's typically an abundance of jobs in the UK and the US, but fewer options in places like Kenya or Laos.
That being said, whenever I'm particularly interested in house sitting in a specific destination (for example, Kauai or Okinawa), I set up alerts. This allows me to be one of the first people to apply for those house sits, which in return, increases my odds of securing the gig.
7. The Work is Relatively Easy
If you're worried that house sitting will be too difficult and time-consuming (taking away precious time from your travels), don't; one of the biggest benefits of house sitting is that the work is relatively easy. This is especially true when compared to other jobs that require similar levels of responsibility.
Different house sitting jobs will have varying levels of work expected of you, but in essence, all you have to do is keep an eye on the house and make sure all the pets are well taken care of.
In general, caring for cats is easier and less time-consuming than looking after dogs; most of the time, all you have to do is make sure that their food and water dishes are full and cleaned regularly, provide them with regular exercise, cuddle with them, and ensure that their litter box is kept clean.
Dogs typically require more attention and exercise. Furthermore, if the house you're looking after is on the larger end of the scale, there'll be more cleaning and upkeep required.
However, from my experience (staying in smaller houses and apartments), I typically spent no more than two to three hours a day on house and pet sitting work, and it was all enjoyable and easy.
8. Lots of Time to Explore
Another great benefit of pet sitting is that it grants you plenty of time to travel, sightsee, and explore the local area.
As I said in the previous section, house sitting duties generally take less than two to three hours a day (around one hour in the morning, and one hour at night). This provides you with tons of time in the middle of the day to visit local attractions and do as you please.
However, this does vary with the pet sit; I had some gigs where I couldn't leave the pets alone for more than four hours at a time. Even with restrictions like this, you'll still have lots of opportunities to wander and explore the local area, especially in long-term house sits. I also greatly enjoy this type of sightseeing, as it prevents me from getting exhausted and burned out from traveling.
9. An Office to Work (for Digital Nomads)
One of the biggest advantages of house sitting for digital nomads is that it provides you with your own free, comfortable, private, and secure workspace.
Furthermore, many pet sits are typically located in residential neighborhoods, which provides you with access to less crowded workspace areas in places like cafes, restaurants, co-working spaces, and even parks.
I personally like to look for house sits with particularly nice work spaces, as working in distraction-free areas filled with natural light boosts my productivity and passion for the work I'm doing.
10. Time to Clean and Reset
Last but not least, one of the biggest benefits of house sitting (especially for long-term travelers and backpackers) is that it gives you time to clean and reset.
While traveling long-term is amazing, it can get exhausting (especially if you're primarily staying in hostels with little to no private spaces). This is why I absolutely love using house sitting as my time to relax and reset.
After spending weeks in (occasionally dingy) communal showers and dorm rooms, believe me when I say that it is an absolute luxury to have your own clean space, your own shower, your own private sleeping area, and often, access to your own laundry machine.
Cons of House Sitting and Pet Sitting
Now that we've discussed the 10 biggest upsides of house sitting, let's talk about the downsides of house sitting. While they're not as numerous, these 5 disadvantages to pet sitting can be quite cumbersome, so it's up to you to decide if house sitting is worth it in the end.
Without further ado, let's begin.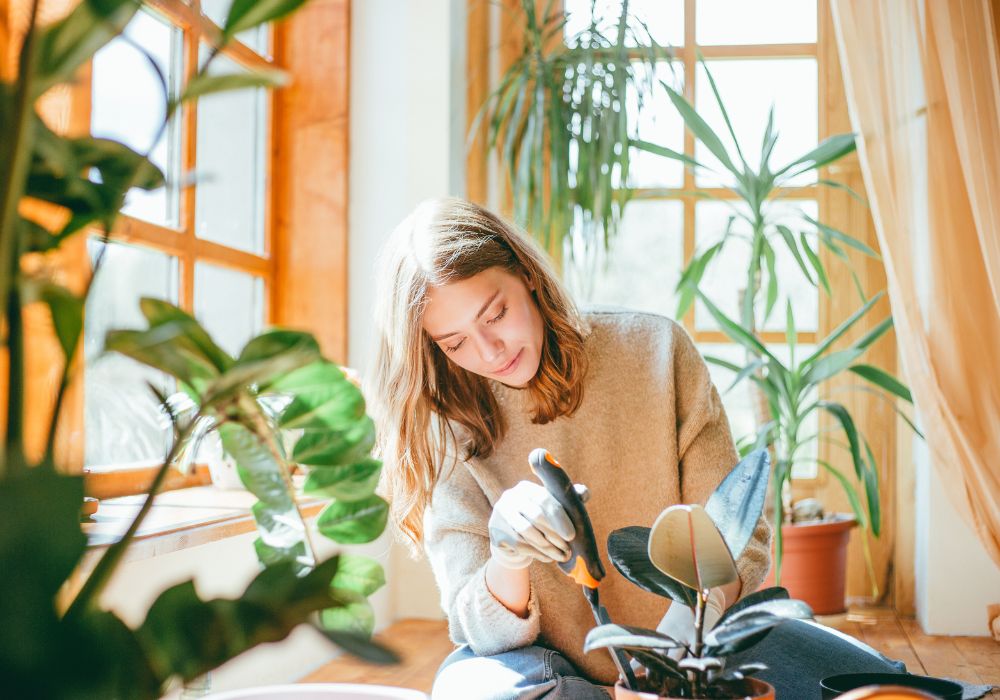 1. You're Not Completely Free to Go Out (One of the Greatest Downsides to House Sitting!)
First, one of the biggest downsides to pet sitting is that it can prevent you from exploring or going out as much as you want. In other words, because you have committed to caring for the homeowner's house and pets, your freedom is limited.
There have been multiple occasions when I was interested in a particular day trip, but I had to decline due to timing issues.
For example, if a dog I was pet sitting couldn't be left alone for more than four hours at a time, and my desired attraction was 1.5 hours away, then I would only have an hour to sightsee, which for me, wasn't worth the journey. In these situations, I would sometimes stay in the city after the house sit in order to visit any places I missed out on.
However, this does vary per pet sit; you're typically freer to go out when cat sitting than dog sitting. Regardless, it is always essential to ask homeowners how long their pets can be left alone and to respect this.
2. You Might Have to Deal with Tricky Clients
Next on our list of the pros and cons of being a pet sitter, a significant downside to house sitting is that you occasionally have to deal with tricky, difficult, or overbearing homeowners.
Whether they have a long list of duties and demands, they're constantly pestering you about things to do (adding to your list of duties), or they have a long list of complaints after a house sit, dealing with tricky clients can be exhausting.
Luckily, most of the homeowners that I've met have been kind, welcoming, and understanding. Nevertheless, as a house sitter, you may have to deal with some less-than-ideal clients every once in a while.
3. You Might Have to Deal with Mischievous or Naughty Pets
When it comes to pet sitting, one of the biggest downsides is that you occasionally have to care for some misbehaved or unruly pets.
This can be super frustrating no matter how much you love and adore animals, especially if their destructive behaviors damage the homeowner's property.
I always like to ask the homeowners about their pet's behavior prior to the pet sit, and what they do to mitigate the more negative behaviors. For instance, when I pet sit energetic and hyper dogs, the pet owners typically have toys or enrichment that help the dogs release their excessive energy in a healthy way.
4. The House Sitting Membership Fees
Another significant downside to house sitting is the cost of the house sitting membership fees.
The easiest way to find house sitting and pet sitting opportunities is online, on platforms like Trusted Housesitters, Nomador, MindMyHouse, and House Carers. While these websites are filled with a plethora of house sitting jobs, you have to pay an annual (or semi-annual) membership fee in order to apply to them.
These subscription fees range from $50 to $200 per year, and they can stack up quickly (especially if you sign up to multiple house sitting websites).
To overcome the charges, I like to view these membership fees as a small investment. For instance, Trusted Housesitters charge an annual membership fee of $129 per year. If I house sat in a city where the average hotel room costs $50 per night, then I would only have to house sit for three days to cover the entire membership fee.
Overall, it is worth it in the long run.
5. It Can Get Lonely
Last but not least, one of the worst parts of house sitting is that it can get lonely.
House sitting can be isolating for a variety of reasons. For instance, if you're in a foreign country with language barriers and different customs than your own, it can be difficult to meet and connect with locals.
And if you're used to backpacking and staying in hostels, you know that it can be easy to make friends on the road. So, even when you miss your friends and family back home, you're not completely alone. Unfortunately, it is much harder to meet new friends when you're house sitting.
Is House Sitting Worth It?
Overall, the answer to this question comes down to you. While house sitting and pet sitting offer a great way for travelers and digital nomads to explore the world without breaking the bank, it comes with disadvantages that have to be considered too.
I personally love house sitting, so I definitely think it's worth it. I greatly enjoy spending quality time with animals and exploring the local areas of a new city, even when I have to deal with tricky clients or pets.
Nevertheless, I hope this article on the 15 biggest pros and cons of being a house sitter helped you decide if being a house sitter is worth it.