6 Types of Proofreading Explained (What's the Difference?)
If you're interested in becoming a freelance proofreader, making good money online while lazing on a tropical beach in Bali, or combining work with city hopping through Europe, you'll first have to choose what types of proofreading you want to get into.
I've been proofreading professionally for a couple of years now, and it's one of my favorite ways to make money on the road. I've used it to make extra cash while living abroad in Japan, backpacking around Europe, and residing in Canada.
And while I've tried a few different types of proofreading, I find that it's easier to build a consistent clientele when you stick with just one or two proofreading types.
But, how many types of proofreading are there? While there are numerous different proofreading niches, within this post, I'll be going over the six main types of proofreading so that you can decide which one best suits your expertise and interests as an aspiring freelance proofreader.
☞ SEE ALSO: How to Become a Proofreader
Different Types of Proofreading
Before I explain the different types of proofreading, I first want to clarify the difference between proofreading and editing. Proofreading is the process of fixing errors in grammar, spelling, punctuation, and syntax, whereas editing goes beyond proofreading and assesses the clarity, organization, and overall flow of the text to ensure that it reads and communicates effectively.
Now that we know the difference between proofreading and editing, let's get into the six main types of proofreading:
1. Academic Proofreading
First on our list of the six types of proofreading is academic proofreading. Academic proofreaders carefully examine student essays, assignments, research papers, dissertations, grant proposals, and more to ensure that the grammar, spelling, punctuation, syntax, references, and formatting are free from errors.
Academic proofreading requires an in-depth knowledge of academic writing and style guides, such as MLA, APA, and Chicago Style. In other words, you'll need to know the varying style guides inside and out in order to succeed as an academic proofreader. And, to be honest, studying these style guides can really be a little tedious.
In order to check the style, you'll have to proofread the formatting, references, and citations. This means that you'll have to know where the comma goes in a citation, how titles and headlines are formatted, how to correctly add a caption to a figure or table, and if the citations need the page numbers or the year the article was published.
While it can be difficult to proofread the formatting, (and it takes time to double-check the rules of the style guide that the client is using), academic proofreading is one of the most popular proofreading types. With so many students and academics looking for support, there's a huge demand for academic proofreaders.
Academic proofreading is also my specialty, and it's undeniably my favorite type of proofreading. I love reading papers on a wide range of subjects such as health psychology, medical microbiology, modern South African history, and magic in Ancient Greece. And while it can occasionally be difficult, I love the challenge of academic proofreading, and it is incredibly rewarding to help students and academics excel.
2. Business Proofreading
Another one of the most popular types of proofreading is business proofreading. A field that's full of variety, business proofreading involves meticulously inspecting business documents such as emails, memos, business reports, proposals, user manuals, press releases, product descriptions, PowerPoint presentations, and more, to ensure that grammar, punctuation, capitalization, and spelling is correct.
As business documents are often the first point of contact between a company and its potential clients, it's vital that they're free from errors in order to protect the company's professionalism. First impressions are crucial, so there's quite a bit of pressure on you to ensure that the document is absolutely perfect.
However, as a business proofreader, you also have to be aware of the company's voice, especially if you're proofreading a blog post. You'll have to understand the tone of the brand; is it typically humorous, informal, or sassy? Or is it concise and professional?
You'll need to ensure that their brand voice is maintained in order to convey a cohesive image. If you're not sure what their brand voice is, I recommend checking out some of their previous blog posts or the writing on their website.
A large part of business proofreading is also looking over resumes, CVs, and cover letters from job seekers. From my experience as a business proofreader, these jobs are in high demand, as having an error-free CV greatly increases your odds of getting the job. I also personally love proofreading resumes and cover letters, because it's so rewarding to know that your hard work can help someone secure their dream job.
Overall, business proofreading is one of the more common and rewarding proofreading subjects; it's definitely a great niche to check out.
3. Print Media Proofreading
Another common kind of proofreading is print media proofreading, which involves diligently reviewing novels, newspapers, magazines, textbooks, journals, and other print media, and correcting any grammar, spelling, syntax, formatting, or punctuation errors.
As a print media proofreader, you're typically the last person to review the material before it is printed. As a result, print media proofreading can be quite stressful, as you're effectively the last line of defense. It's down to you to make sure that the writing is truly error-free, as mistakes can lead to costly reprints.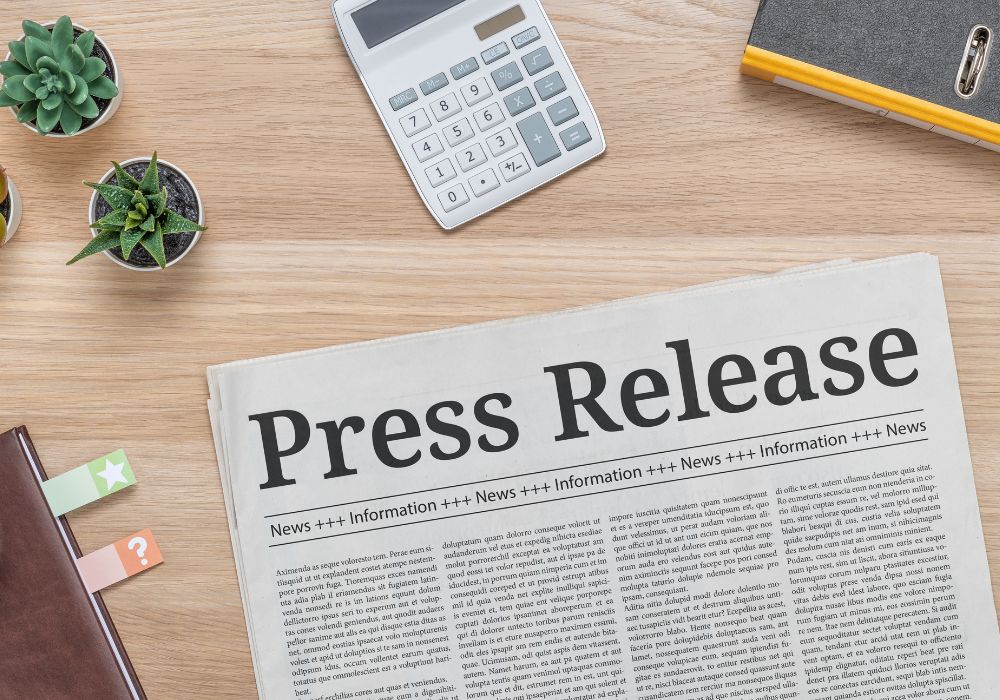 In order to perfect the formatting, I recommend checking the formatting by printing a physical copy of the material. This is the best way to find any double spaces, margin issues, font discrepancies, or text size inconsistencies. It also really helps you get a better idea of how the final document will look off-screen.
While I don't have any personal experience with print media proofreading yet, it's something that I'm definitely interested in as I foresee it being incredibly interesting and satisfying to proofread stories. I would also love to help someone reach their publishing dreams.
Overall, print media proofreading is one of the most important and fulfilling types of proofreading out there. While it can be stressful and challenging to perfect the formatting, it is also incredibly rewarding.
4. Translation (or Bilingual) Proofreading
One of the least competitive proofreading types is translation or bilingual proofreading. In translation proofreading, not only do you proofread a translation, but you're also required to review the original text to ensure that it was correctly and accurately translated. In other words, you absolutely must be fluent in more than one language to be a successful translation proofreader.
Translation or bilingual proofreaders often work on marriage licenses, birth certificates, driver's licenses, police records, bank statements, product manuals, and more.
As translation or bilingual proofreaders examine and fix translated texts, there tend to be different types of grammar, punctuation, syntax, and spelling errors compared to those found in other written material. For instance, it's common to find more writing errors in ESL students such as odd sentence structures, missing articles, and incorrect word use. Furthermore, you have to find and fix translation mistakes (in style, voice, and content), strange phrases, and issues with flow.
I'm not fluent in a second language, so don't have any experience with translation proofreading. However, this makes it a less competitive niche for those who are multilingual, so I definitely recommend checking it out if you're confident in your abilities to speak, write, and understand multiple languages.
Overall, translation or bilingual proofreading is one of the best types of proofreading for fluent digital nomads.
5. Monolingual Proofreading
Number five on our list of the six main types of proofreading is monolingual proofreading. Similar to translation (or bilingual) proofreaders, monolingual proofreaders meticulously examine and correct translations. However, monolingual proofreaders do not check the source material, meaning they do not have to be bilingual.
Similar to translation or bilingual proofreaders, monolingual proofreaders review translations, which means that they often proofread marriage licenses, birth certificates, driver's licenses, police records, and bank statements.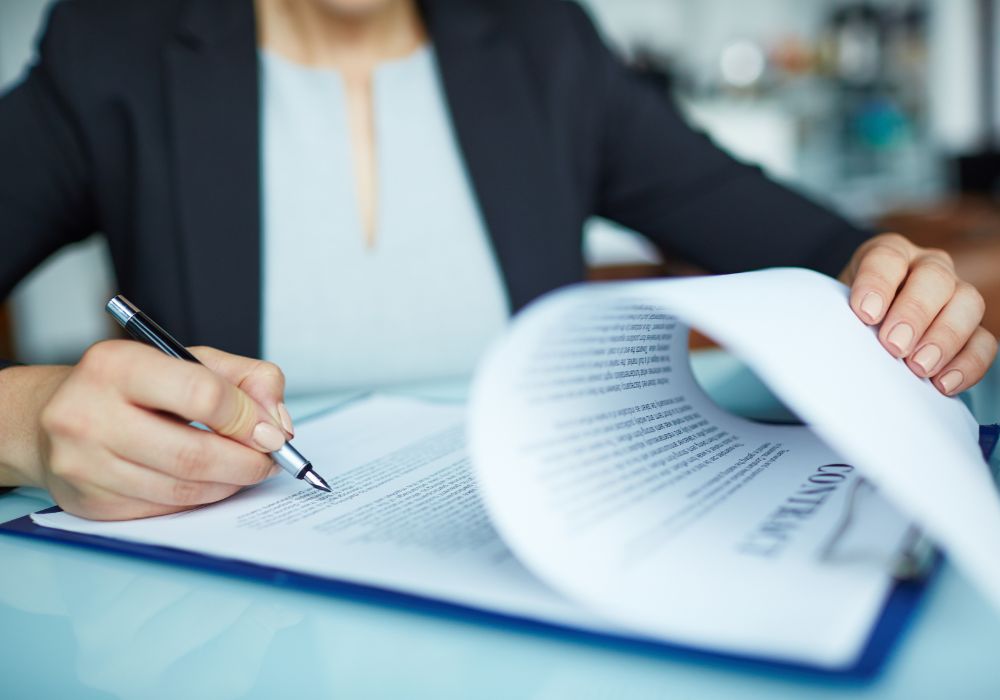 When I first started out as a professional proofreader, I mainly worked as a monolingual proofreader. I'm well-acquainted with a few professional translators and so secure frequent work reviewing their translations. I find that, in general, the edits that I make as a monolingual proofreader focus on issues with flow.
Additionally, as many translators don't speak English as a first language, they make writing errors common in ESL students. This includes awkward wording, unusual sentence structure, and mistakes in particle use. As a monolingual proofreader, your job is to ensure that the written material is free from writing mistakes and is easy to understand.
Overall, monolingual proofreading is one of the most accessible kinds of proofreading as it is available to all proofreaders. The translated material also tends to be fairly quite straightforward, (most of the time at least), so it's great for those who would prefer to avoid complicated texts.
6. Stylistic Proofreading
Last but not least, the final proofreading niche on our list of six different types of proofreading is stylistic proofreading. Stylistic proofreaders carefully review diction, syntax, and repetition to ensure that the written text is clear and easy to understand. They may also look for dull or repetitive words, as well as clichés, to create a more unique and interesting reading experience.
In other words, stylistic proofreaders focus less on the nitty-gritty and more on the writing style alone. From a technical point of view, the stylistic proofreader will also check for compliance with referencing styles and style guides and will ensure that the language rules and types are consistent. For instance, writers can't change between American English and British English.
Stylistic proofreading is typically used to perfect marketing materials, such as brochures or advertisements. It can also be used for novels or other texts that require a specific writing style.
While stylistic proofreading isn't my chosen niche, I have some experience with it. It can definitely be more demanding than other types of proofreading, as you have to check the consistency of the writing style while preventing the use of repetitive words and clichés.
However, stylistic proofreading is perfect for those seeking a challenge and those bored with focusing on fixing the more simple grammar and spelling errors.
Taking a Proofreading Course to Learn More
If you're interested in learning more about these six kinds of proofreading, (and how to become a professional freelance proofreader), I recommend taking a proofreading course.
Right before I completed my first proofreading job, I took a refresher class on grammar, punctuation, and syntax, and it was instrumental in providing me with the confidence and know-how to be successful as an online proofreader.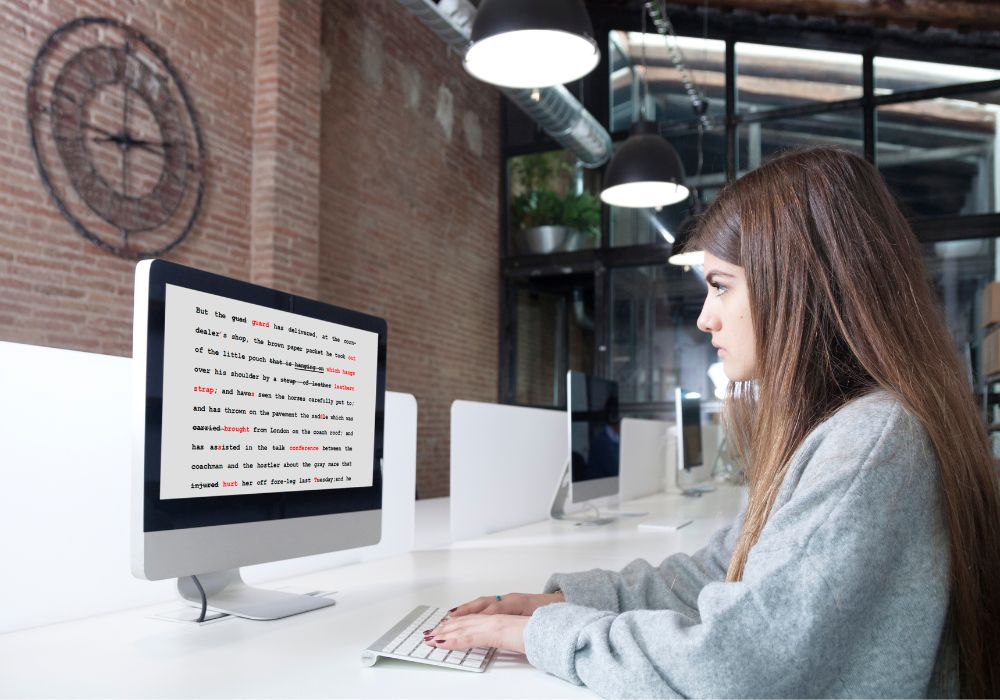 The number of rules in the English language is unbelievable, so taking any proofreading course will ensure that you're best equipped to truly check for every writing mistake that can be made.
While there are many proofreading classes out there, one of the best classes that you can take to prepare you for a career in online proofreading is the Knowadays Becoming a Proofreader course. This is because it comes with guaranteed work with their partner company, Proofed.
Not only does it go over the countless rules of grammar, punctuation, and syntax, but it also provides you with tips on how to find work and how to excel in different types of proofreading. Goats On The Road readers receive 10% off the proofreading and editing courses with Knowadays. Click here for details and use promo code GOATS10 at the checkout.
If you're interested in learning more about the various online proofreading courses available, click here.
In Closing
I hope this article on the six main types of proofreading has helped you decide which proofreading type you're interested in. Regardless of whether you're keen on becoming an academic, business, print media, translation, monolingual, or stylistic proofreader, remember that each type comes with its own advantages and disadvantages.
So, when you're first starting out, I recommend trying a few different types of proofreading to help you determine which ones you like best, and which ones you're best suited to. And don't forget that you can always switch your niche if you get bored or tired of your chosen one; I've switched up my proofreading type a few times!
Thank you for reading, and good luck on your proofreading journey.