25 Best Apps for Freelancers in 2023 (Free and Paid)
There are tons of different apps for freelancers out there, so it can be hard to separate the good ones from the bad ones.
I've been freelancing full-time since 2019 and have been freelancing as a side hustle for a lot longer than that. Without some of these helpful apps for freelancers, my business truly wouldn't be what it is today.
25 Best Apps for Freelancers in 2023 (Free and Paid)
One of the best ways for freelancers to manage their time is by utilizing free and paid digital applications to help them run their business more smoothly.
I've divided this list of best freelancer apps into these categories: time management and productivity apps, health apps, invoicing apps, communication apps, and organization apps.
Whether you're just starting in your business or you've been doing it for a while now, be sure to look closely through this list of apps for freelance work. They'll help your business run more smoothly and efficiently.
Here are the best 25 apps for freelancers this year.
Best Time Management and Productivity Apps for Freelancers
First up on this list are some of the best apps for freelancers who want to manage their time and productivity. These are some of the most important apps that I currently use or have tried in my business. If you only try one section of apps on this post, make it these!
1. Clockify
Clockify is a time tracking tool that's perfect whether you charge hourly or not. I've used it for quite a few hourly projects, but I still find myself tracking time just for myself since switching to project-based pricing.
This is essential so that you can see if you're charging the right price for your work.
If something is taking you way longer than you initially thought it would, it might be time to raise your rates. There is both a paid and free version of Clockify, but as a freelancer, the free version is all you'll need to track time.
2. ClickUp
Next up: ClickUp. If you struggle with staying on top of all your projects, then this is the app for you.
You can create separate workspaces for each part of your business or keep them all together. I've found that having a different calendar for each of my clients seems to work best for my own productivity.
What makes ClickUp better than other productivity and project management apps out there is that you can get way more out of the free version than other apps. You'll most likely never need the paid version unless you start growing your team and need to add more users.
3. Todoist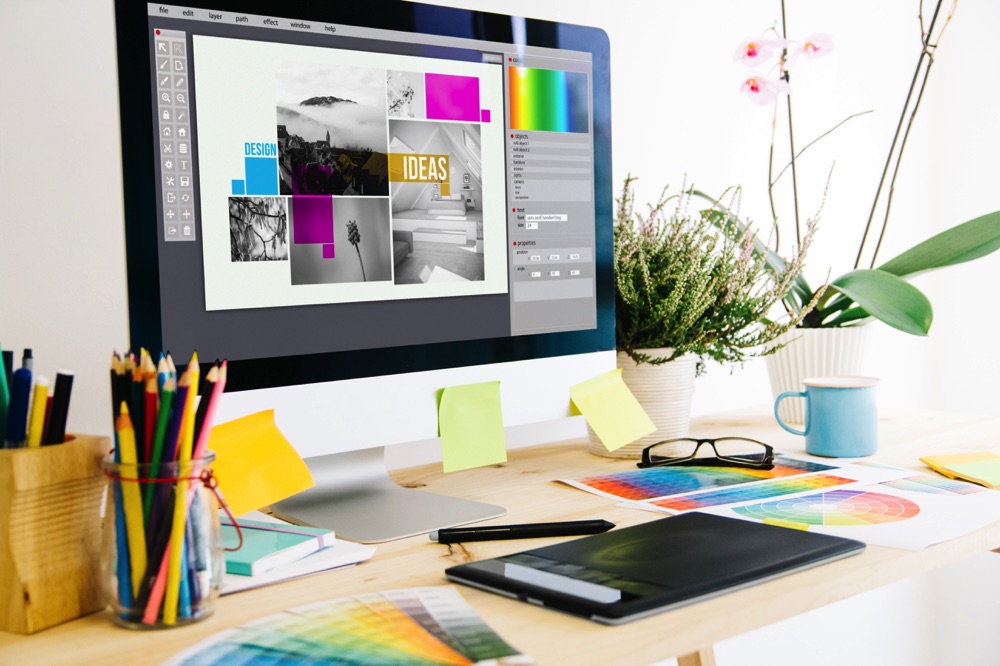 Todoist is a more straightforward productivity app that many freelancers use and heavily rely on. It works a lot like the reminders or note-taking app on your phone, so it's a lot easier to use if you don't have time to learn a new app.
Todoist was released back in 2007 but has consistently remained a favourite for task management. There's no better way to boost your productivity as a freelancer than by ensuring everything you have to do for the day is clearly defined and written out somewhere.
4. Asana
Asana is one of the most popular productivity tools among freelancers, which is why it deserves a spot on this list of best apps for freelancers.
It's straightforward to use, and you can add some users or guests for free, which can be great if you need to communicate with clients or team members.
They are always updating the app, with new features rolling out almost every other month. The free version is perfect for freelancers. If you're a social media manager, Asana is a great tool to help you plan out content months in advance for your clients.
5. Toggl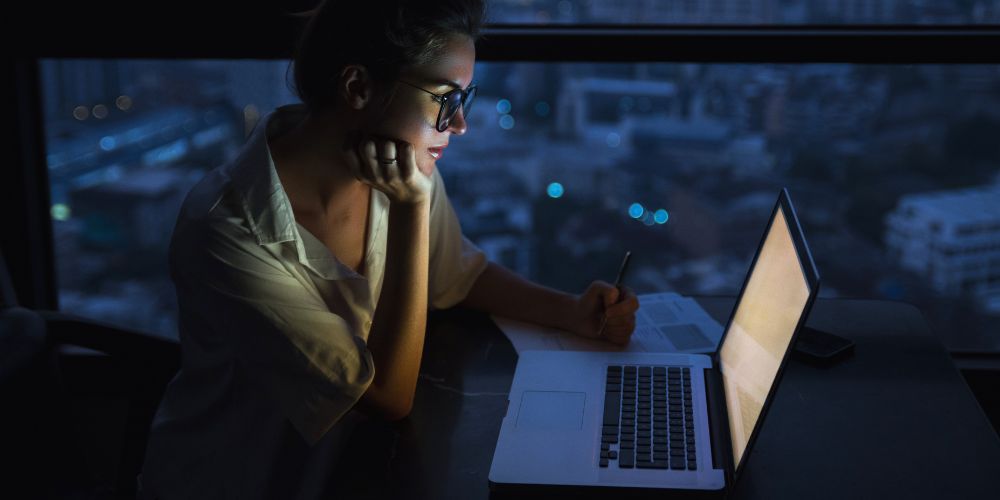 Toggl, although it's Clockify's biggest rival, is still worth mentioning on this list. They essentially do the same thing: track your time.
You can add projects and client names, and at the end of the week, you can check the charts to see just how much time you spent on each project. This is great for you to reassess and evaluate where your time is being spent.
If you're looking for a time tracking app, I suggest spending one week on Toggl and one week on Clockify to see which interface you prefer. Once again, the free version is all you need as a freelancer.
☞ SEE ALSO: 20 Best Time Management Tips and Tools For Freelancers
Best Health Apps
As a freelancer, health is incredibly important. You no longer have a commute to work where you can get in some extra steps, and you'll most likely be working from home, which can be challenging with the fridge nearby.
Here are some of the top apps for freelancers that will help you stay healthy while working from home.
6. Nike Training Club
Check out Nike Training Club if you hate coming up with your own workout routines and would rather someone just tell you precisely what to do.
I've been using this app for more than ten years now, and it's filled with tons of different trainings.
The free version is all you'll need to work out from home. What's so great about it is that there are some workouts where all you need is yourself — no equipment necessary. Although, there is an option for exercises with weights and other equipment as well.
7. Peloton
Freelancers can easily use Peloton's workout app if they have a bike at home. I've recently started using it and I have to say that it's pretty incredible.
Not only does Peloton have cycle workouts, but they also have stretching, meditation, and more. Plus, if you're a first-time user of the app, you can get two months for free when you sign up. If you decide it's a good fit, you can switch to the paid version after the trial for just $12.99.
8. Yoga for Beginners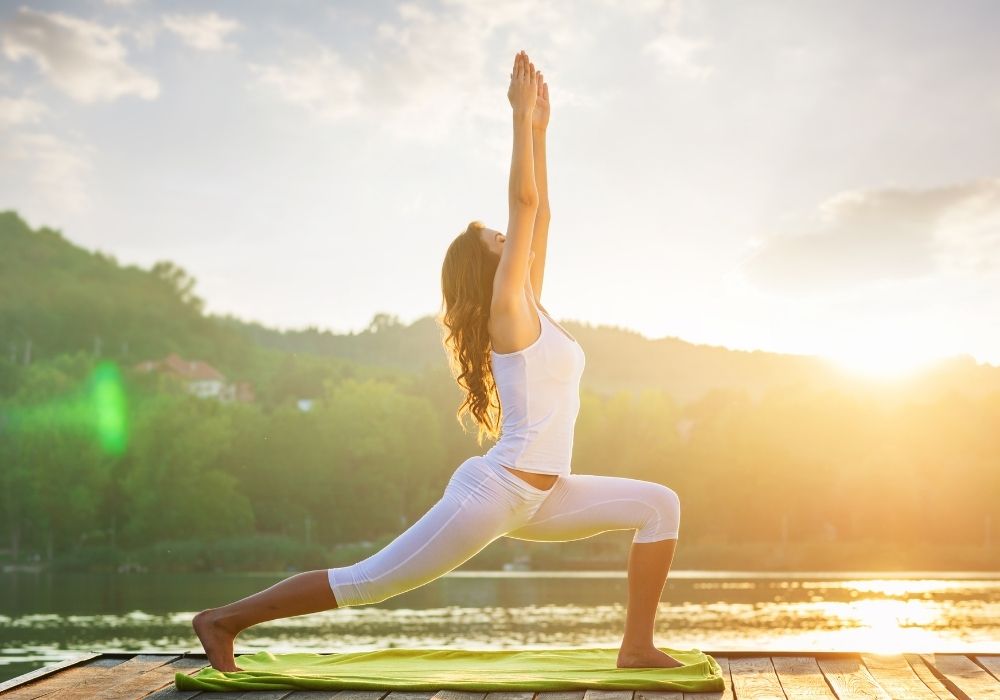 Yoga for Beginners is one of the top-rated apps for at-home yoga. Every single workout is free, so you won't be forced to start paying or anything.
Yoga is the perfect way to start the day. As a freelancer, I know how stressful some days can be, especially if you end up with a client that is difficult to work with. Yoga can help relieve that stress!
You can integrate Yoga for Beginners with Apple Health if you have an iPhone or use an Apple Watch. This way, you can keep all your health-related information in one spot.
9. WHOOP
Forget Fitbit – WHOOP is the new kid on the block. This fitness and health tracking band will tell you way more about your physiological state than other bands on the market will.
Plus, there are a wide variety of straps that you can switch out to match whatever mood you're in that day.
Before paying to become a member, you can have a free one-month trial. This brand is also gaining popularity among professional athletes, so you know it's something worth investing in.
As a freelancer, I love being able to check in on how my body is doing, and WHOOP allows me to do so.
10. My Fitness Pal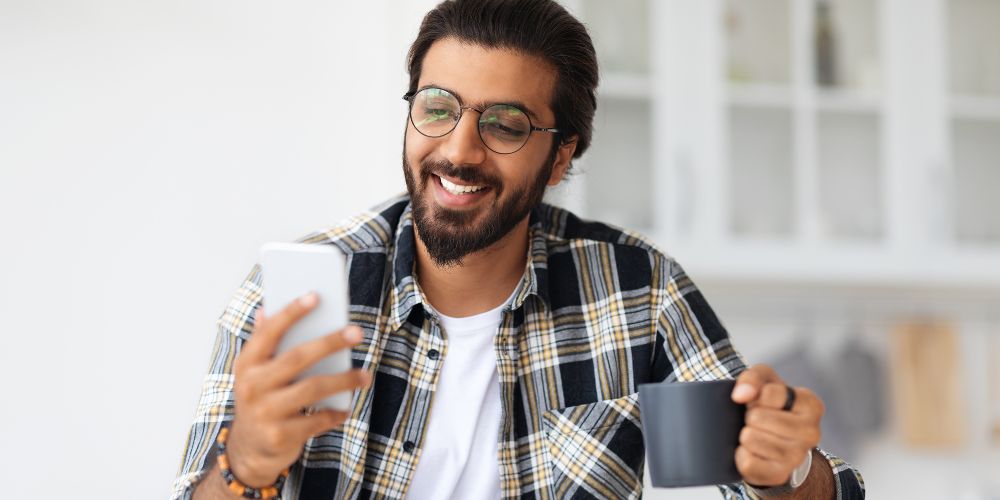 While you've probably heard of My Fitness Pal, you may not have realized how helpful it can be for freelancers. Since freelancers are always working remotely, it can be challenging to stay healthy and stay on top of the foods and ingredients we are consuming.
That's why My Fitness Pal is so helpful. You can connect it to other apps you may use, like the Health app on the iPhone or even Fitbit. It'll also help you track the food you're eating during the day, so you can stick to your preferred diet/lifestyle plan.
☞ SEE ALSO: How to Stay Healthy While Working from Home
Best Invoicing Apps
As a freelancer, it's incredibly pertinent to stay on top of invoicing. You need to be able to track if payment has been made, if it's late, or if it's overdue. You also need a reliable platform to send invoices on in the first place.
Here are some of the top freelance apps for invoicing.
11. HoneyBook
HoneyBook is highly rated and is one of the best apps for freelance jobs. Unlike Dubsado (below), it has a phone application, so you can stay on top of all of your communication with clients instead of having to check a website every day.
HoneyBook allows you to set up recurring invoices for clients that may have you on retainer, and you can customize how much each payment is and when it's due.
Plus, it will automatically send reminders to your clients on your behalf, so you don't have to track payments as closely as you might have to with other invoicing software.
HoneyBook is what I use in my own business. They currently have a deal where you only have to pay $1 a month for your first two months with them! It's a great way to see if you like it.
12. PayPal
PayPal allows you to set up and send invoices to clients, but it does take a small percentage of each invoice.
This list of best apps for freelancers wouldn't be complete without including good ol' PayPal. Because PayPal is so trusted by consumers worldwide (especially because it's used on Shopify websites), clients already know how to use it, and they trust it.
While I use HoneyBook for my social media management and graphic design services, I use PayPal for all my freelance writing gigs. It's simple, easy to use, and you can send an invoice in minutes.
13. Wave
Wave is a top-rated invoicing app among freelancers, especially those who like to track everything closely. It sends invoices and is a financial accounting software, so if you want to stay on top of your numbers, this is the perfect app for you.
Many freelancers love Wave because it also integrates seamlessly with other apps. You can connect it with Square, Stripe, Shopify, QuickBooks, HubSpot, MailChimp, Calendly, Acuity… pretty much all the apps that freelancers use frequently.
Wave has multiple payment plan options, ranging from free to a monthly fee. Depending on what you plan on using within Wave, you might get away with just using the free version!
14. QuickBooks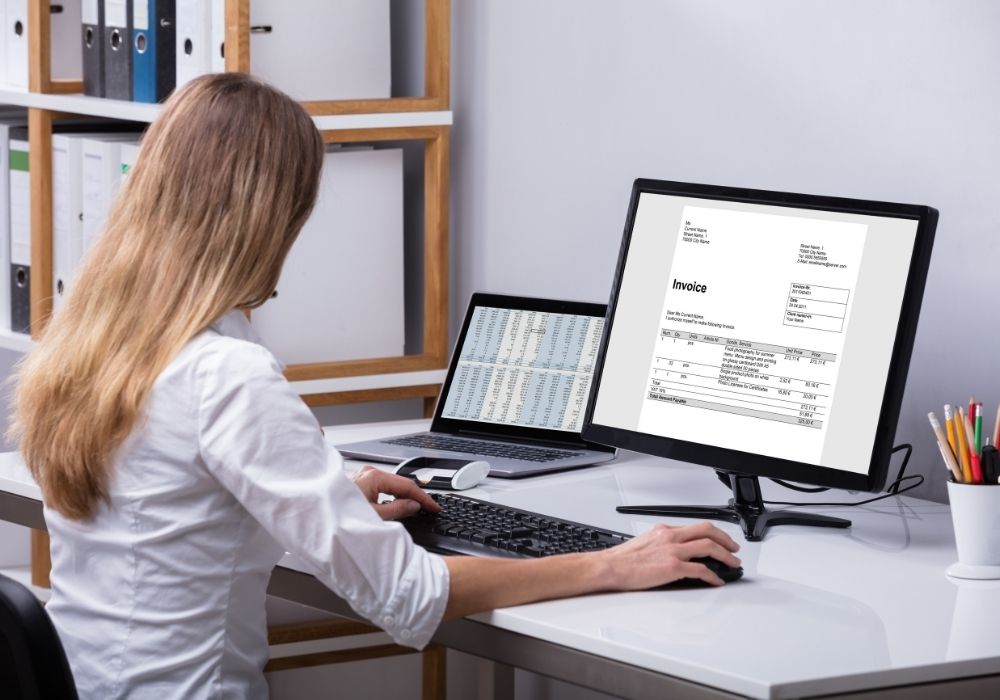 QuickBooks truly one of the best apps for freelancers, and did you know that it also has invoicing? You can send invoices directly to your customers through it, which can be a lifesaver if you're already paying the QuickBooks fee.
It's effortless to send one and is a bit similar to PayPal in that way.
What's so great about QuickBooks is you can also see your invoice's status at any time. This means you can track whether an invoice has been viewed, unopen, is paid, or overdue.
15. Dubsado
Dubsado is a prevalent invoicing software among designers of all types. I've used Dubsado myself and have considered switching over, but it can be very time-consuming to set up.
Unlike other invoicing software, you can make your invoices customized to your brand within Dubsado, which is why designers love it so much.
Similar to HoneyBook, Dubsado is also an all-in-one client management system. You can track your upcoming consultation calls, your financials, proposals, and client emails all in one place.
Best Communication Apps
Staying on top of client communications is one of the essential parts of having a freelance business. Every freelancer has their own opinion on how to best keep in touch with clients, but these are some of the best apps out there for client communication.
16. Voxer
First up: Voxer. This app isn't well known but has recently started to make waves in the online business community, making it one of the best apps for freelance jobs.
While the company opened in 2007, I hadn't even heard of Voxer until a few years ago.
Think of it as kind of like a walkie talkie. You can send voice messages and type messages out, making it easy to stay on top of client communication.
Many freelancers use Voxer to host office hours with their clients because it's easy to respond with a voice message.
Plus, the personal plan of Voxer is free! This is the best free app for freelancers if you want quick communication.
17. Gmail
Gmail is a classic communication app that shouldn't be overlooked. Clients are always sending emails, sometimes even multiple within a day to you, and you'll need to make sure that you have some sort of mail app to stay on top of it all.
The Gmail app is free. The only reason you'd have to pay is if you want more storage or need to use your domain's email address, making you look a lot more professional to your clients.
18. Slack
Slack has quickly become one of the most popular communication apps because it's practically instant messaging. It's better than texting though because you don't have to give your client your phone number.
Within Slack, you can have private messages with your clients and have group messages if you're working with a larger group.
This can also be helpful if you've started growing your team and you need to have one space where all communication lives.
Slack has different pricing tiers, but if you don't have a large team and aren't consistently working with a high number of clients each month, you can get away with just using the free version.
19. Zoom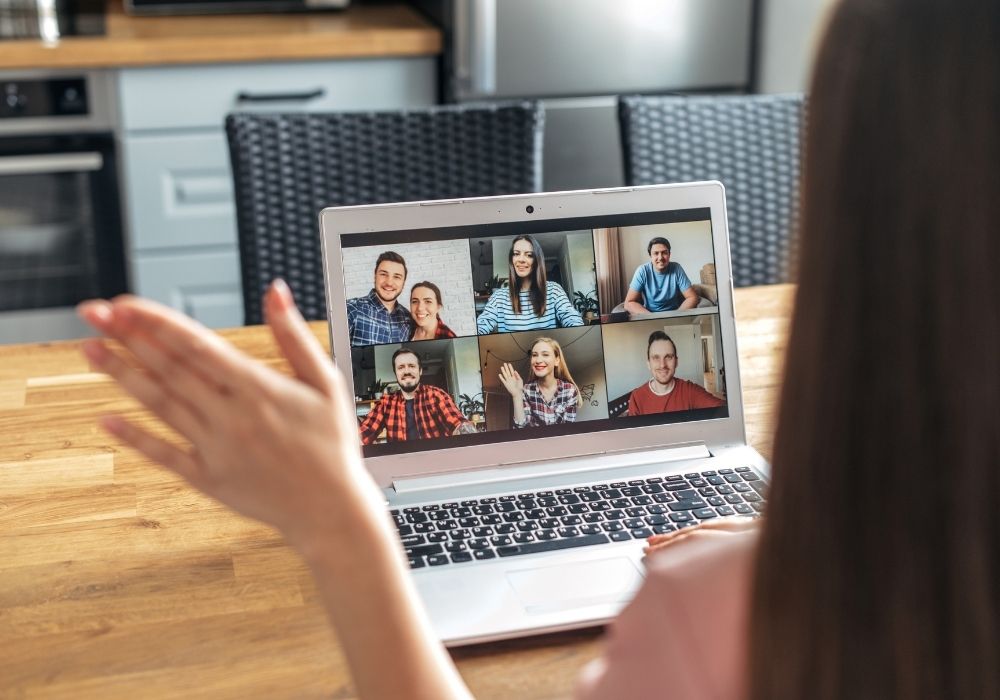 Zoom has boomed into popularity the last year, and the freelancing space is no exception.
I use Zoom consistently for consultation calls with new potential clients. This way, we can briefly meet face-to-face for 15 minutes to see if we might be a good fit for each other.
I have found that communication can happen a lot more seamlessly when talking to someone (rather than emailing), which is why I love Zoom so much. You can also integrate it with a calendar schedule tool that you might be using, like Calendly, HoneyBook, or Acuity Scheduling.
20. Loom
Loom is an app that you can connect to Google Chrome and use to send video tutorials to clients. While you can simply send over a written-out tutorial, I find that it's so much easier to send a video tutorial.
As a freelancer, I am frequently getting asked by clients how to do something. It can even be something as simple as adding me as an Admin to their Facebook Page so that I can track their analytics from month to month.
Within Loom, you can record your screen and your face simultaneously, so you can walk your clients through absolutely anything. There is a paid version, but if you aren't making videos longer than five minutes, the free version should work perfectly.
Out of everything on this whole list, Loom is truly the best app for freelance work. It's a hidden gem.
Best Organization Apps
Time for the best organization apps. If you aren't organized within your freelance business, there is no way that you'll be successful. I'll be the first to tell you that!
21. Google Drive
Google Drive is one of the best free apps for freelancers, although you can get more storage with the paid version.
Almost everyone uses Google or its apps every day. Whether you're searching the internet or checking your email, you're most likely using Google.
Because so many people use Google, I can't recommend enough that you utilize Google Drive for storage. I've found that clients already know how to use it, so if I share something with them, they already know how to access it themselves.
This makes it one of the easiest organizational tools out there for client-facing projects. Plus, if you won't be using a ton of storage or you're a beginner, you can just use the free version of it.
22. Goodnotes
Tou should absolutely utilize Goodnotes in your business if you have an iPad or another tablet. It's a note-taking app, but it's great for graphic designers because you can also draw in it.
There are tons of great planners that you can purchase from Etsy, or even make your own, to save paper and have a digital planner too. I recently started doing this in my own business, and it's kept me very on top of things!
I also whip out my Goodnotes app whenever I'm in a client meeting because it's just so easy to take notes.
23. Evernote
Evernote is another note-taking app that is perfect for client meetings or jotting your ideas down when you're in a hurry. As with the Clockify vs Toggle debate, Evernote and Goodnotes are similar, yet have different interfaces.
There are tons of different pens and markers that you can make your Apple Pen look like, which only adds to the fun.
There are paid versions, but as a freelancer, you can probably just use the free version.
24. Dropbox
I much prefer Dropbox to Google Drive for organizing my own documents, although Google Drive is excellent for client-facing projects and sharing documents with people you're working with.
Within Dropbox, you can also now use Paper Docs, which are similar to Google Docs. You can write word documents and link them to your other Dropbox documents, making it great to use if you're working with an internal team.
There are paid versions of Dropbox, but I've been just fine using the free version for the past eight months. The next tier up is only $9.99 a month and offers you up to 2 TB of storage, which is a lot.
25. LastPass
LastPass is one of the best apps for freelancers if you consistently share passwords with your team or clients. As a social media manager, I use LastPass to receive and store social media logins from my clients safely.
While it can be a bit difficult for your clients to use if they haven't ever used it before, you can make a quick video using Loom (on this list!) and teach your client how to use it seamlessly.
LastPass is a Google Chrome app and can also be downloaded on your phone so that you can log in to anything mobile. Oh, and did I mention it's free?
Bonus: Best Apps for Finding Freelance Work
Another category of apps for freelance work are the ones that help you find gigs. If you're new to freelancing, then have a look at this article I wrote that describes all the best freelancer apps for looking for work: 15 Best Freelance Websites for Beginners.
Two of the best apps for freelancers to find work are Upwork and Fivver. I wrote an article for each detailing how they function and who they're best for. Check them out here:
Looking for More Freelance Articles?
FAQs About the Best Freelancer Apps
Have a question about the best apps for freelance work? Read on for answers to some frequently asked questions.
In which apps can we do freelancing?
Apps that are useful for freelancers include management and productivity apps such as Clockify, invoicing apps such as HoneyBook, communication apps such as Voxer, and organization apps like Google Drive.
What is the best site to work as a freelancer?
In my opinion, Upwork is the best site for finding freelance work. Fivver is a close second.
Is Fivver better than Upwork?
Fivver is better for smaller, faster projects. Because most of my freelance work is more complicated, I personally use and like Upwork more.
Is freelancing harder than a regular job?
In some ways it is, but I think its advantages outweigh the disadvantages. I love the flexible schedule and opportunities for creativity that freelancing provides.
Is it stressful to be a freelancer?
Freelancing can definitely be stressful. The best apps for freelance work can help with that. Productivity apps can keep you on-task, time-management apps can keep you working efficiently, and invoicing apps can keep your finances organized.
Now You Know the Best Apps for Freelancers
It's imperative for freelancers to stay on top of everything because you're working for yourself. Oftentimes, freelancers are teams of just one, like me.
There's no better way to stay organized, productive, and communicate with your clients than by utilizing the apps and programs on this list — they'll change your business for the better.
Like This Article? Pin It!